The Cube created a floating Island by Loot Lake and started moving towards the rune by Pleasant Park. Looks like the Cube has created a floating platform by pulling at this rune and the map has been updated to show the following: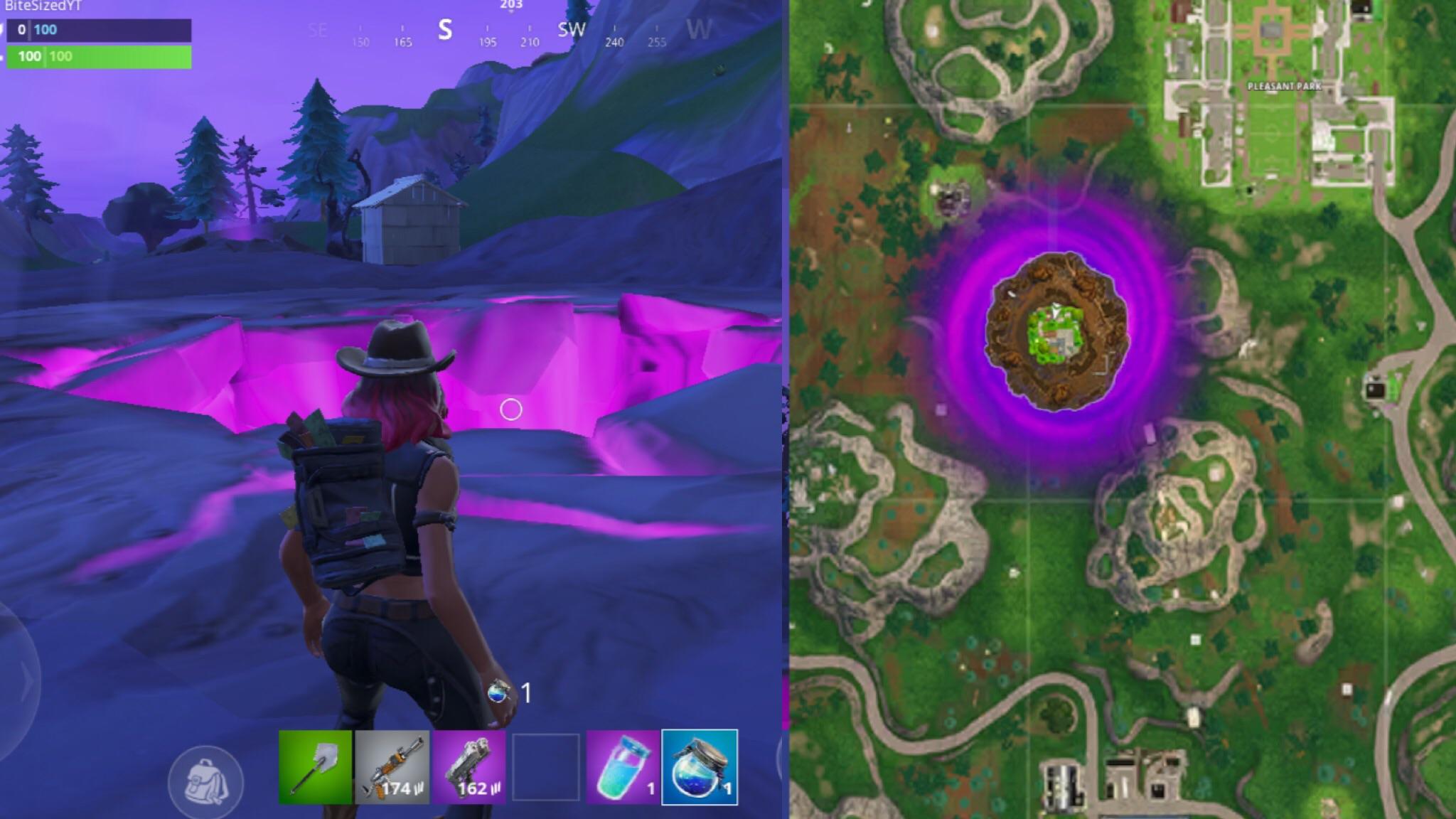 Image Credit: Reddit u/AnimalF
It seems as though the Floating Island will continue to visit all the runes one by one,  causing them all to float. Seeing as there were seven runes that were made on the Fortnite map, there will be six more places the Cube will have to revisit and pull from the ground.
It seems to have also created volcanic craters around the area in which the rune was located, as can be seen in the video below:
The Floating Island has reached the first rune and raised the platform it's on. There appear to be volcanic craters appearing in the corrupted area as well! pic.twitter.com/WNjilehORk

— Fortnite News | FortniteMaster.com (@FNMasterCom) September 30, 2018
The volcanic craters are bouncy and will fling you into the air!
The volcanic craters launch you up into the air! pic.twitter.com/rchknjiza5

— Fortnite News | FortniteMaster.com (@FNMasterCom) September 30, 2018