Here's how to complete the deal damage to opponents with crossbows Fortnite challenge.
The Fortnite chapter 2 season 5 week 11 challenges are live. As you'll have noted, all of the week 11 challenges are Valentine's day-themed. As with every week, there's a total of seven challenges players need to complete this week.
However, if a player completes any one of the week 11 challenges, they'll get the Breathless Blade pickaxe that you can check out below.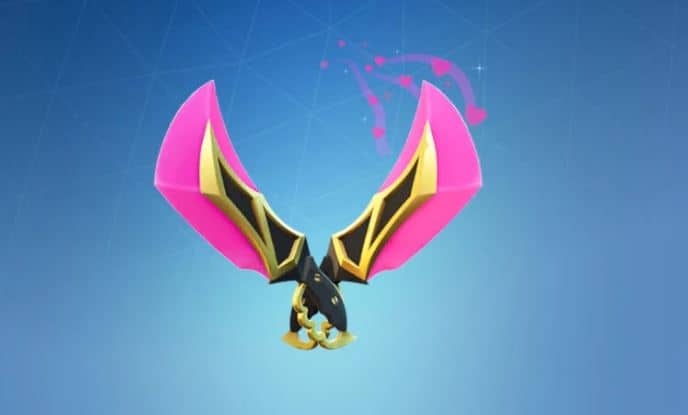 Unfortunately, players won't receive the above pickaxe until Fortnite season 6 although we still have a couple of updates this season including next weeks v15.40 update. We have the seven Epic challenges, but we also have the legendary challenge for week 11.
The legendary challenges requires players to deal damage to opponents with crossbows. With the new Valentine's day week 11 challenges, Epic added in Cupid's Crossbow back into Fortnite. You'll need to find and use one in order to complete the legendary challenge.
Fortnite Cupid Crossbow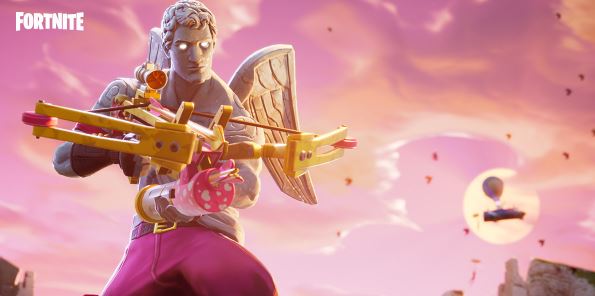 Where to find / get Cupid's Crossbow
You can find Cupid's Crossbow in Fortnite chapter 2 season 5 through chests or as floor loot. From what we've seen, it's not too difficult to find Cupid's Crossbow.
Stats
We knew the Fortnite Cupid's Crossbow would be coming back this season because of Valentine's day as well as the fact that Epic Games adjusted the stats in the last major Fortnite update, v15.30.
Interestingly, Epic decided to reduce the damage rate but increase the fire rate slightly. Prior to the v15.30 update, Cupid's Crossbow dealt 79 damage with a fire rate of 0.6. As it stands, the crossbow now deals 68 damage with a fire rate of 0.9.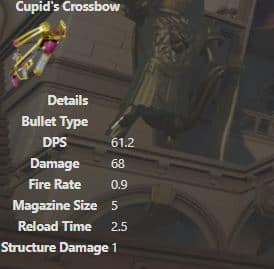 Not only that, for whatever reason Epic also decided to reduce the headshot multiplier from 2.5 to 2.0. It might be a tough challenge to complete due to the fire rate and having to go look for a crossbow each game.