There are many different ways in which you can customize one of the Fortnite Battle Pass Skins, Maya, and here is how you the customization feature works.
Fortnite Chapter 2, Season 2 was finally released after the longest season to take place for the game, but there were many changes that were made in this season. One of the new features that Epic have introduced is players effectively being able to make their own Skin.
Build Your Maya Fortnite Skin
Once you have purchased the Season 12 Fortnite Battle Pass, you will unlock the Gear Specialist Maya Skin at Level 1. At first glance, this Skin looks extremely basic, too basic to be classed as Legendary, however, this Skin is unique and it is the only Skin that you can customize to make however you want it.
Here is how the customization of the Skin works:
Purchase the Season 2 Battle Pass and visit Maya's Upgrade Vault
Complete Maya's Challenge each week to be able to upgrade different parts of her outfit
Preview your upgrade choices and then permanently lock them in as you finish challenges to craft your own unique version of Maya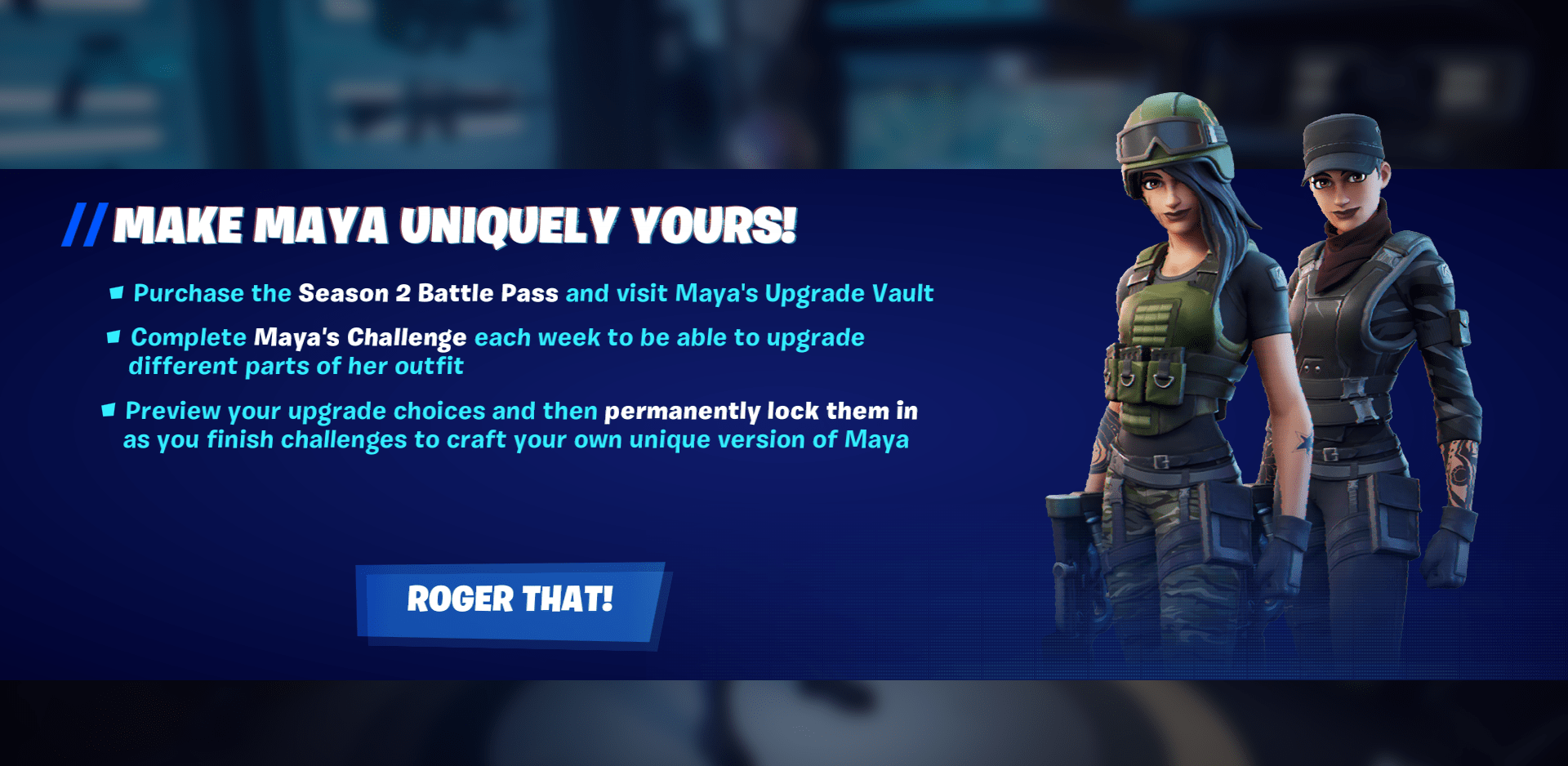 You can customize Maya from the Upgrade Vault, which can be accessed in the Battle Pass tab and it will be the right corner. The first part you can customize for Maya is her hairstyle, but in order to do this, you must first complete the first Maya Challenge, which is:
Achieve AR Specialist by dealing 250 damage with Assault Rifles in a single match (5)
Maya Hairstyle Customization Choices
As soon as you have completed the first challenge, you will be able to choose which hairstyle you want your Maya Skin to have and there are four to choose from.
The first option is to keep it as default:
The second option is to have a bob: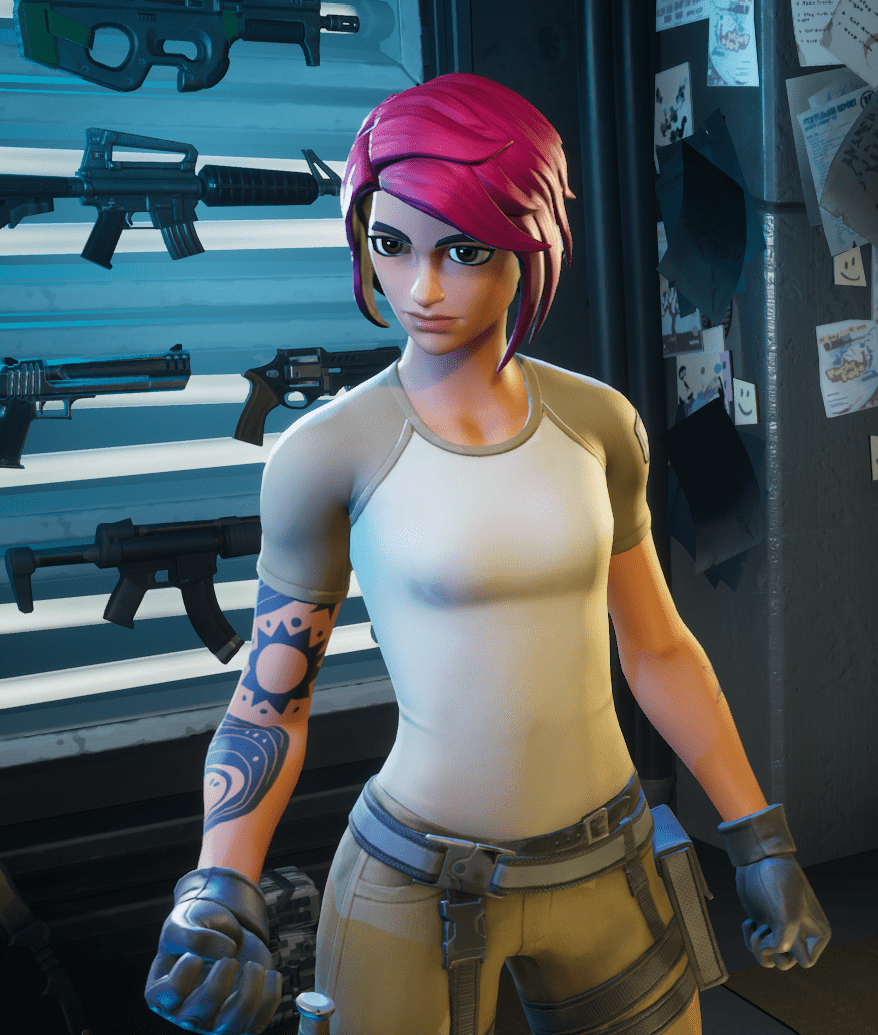 The third option you can choose is to have a ponytail: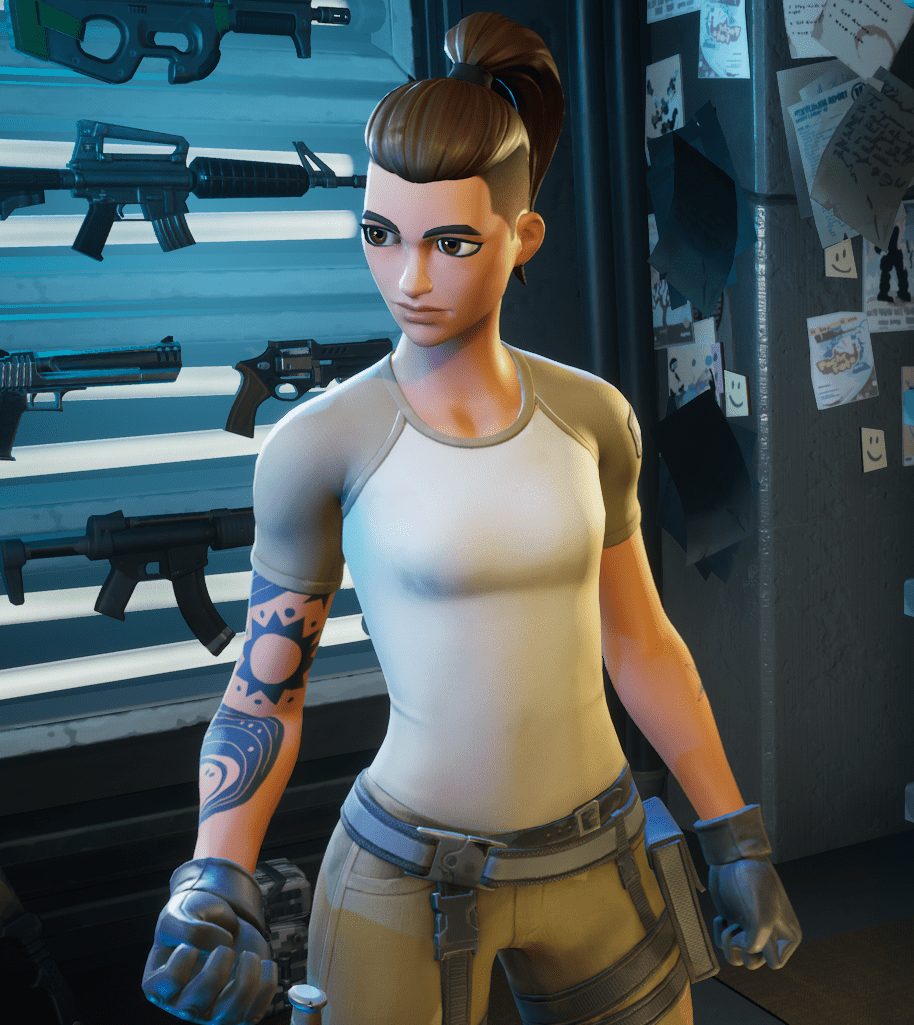 The fourth and final option is having a pixie cut:
A new challenge will be released every week for Maya and once completed, you will be able to customize her in a different way. Here are all the customizations you can do for the Skin:
Hairstyle
Tattoos
Sleeves
Boots
Shirt Colors
Vest
Helmet
Pants Color
Face Paint
Scarf
We will let you know as soon as a new challenge is released for Maya and all the different options you can choose. Which hairstyle are you picking for your Maya? Let us know in the comments section below.