An image has leaked promoting an upcoming Fortnite cosmetic bundle called "Darkfire".
In the v10.20 client update, dataminers leaked cosmetics that they thought would be in a "Dark Legends" pack although the name wasn't confirmed. The skins that were expected to be in the bundle were Dark Wild Card, Dark Red Knight, and Dark Jonesy. Dataminers also managed to leak images of the skins. However, it appears that these skins won't be in the bundle after all.
A new image has been released along with details regarding what's included, the price, and the release date.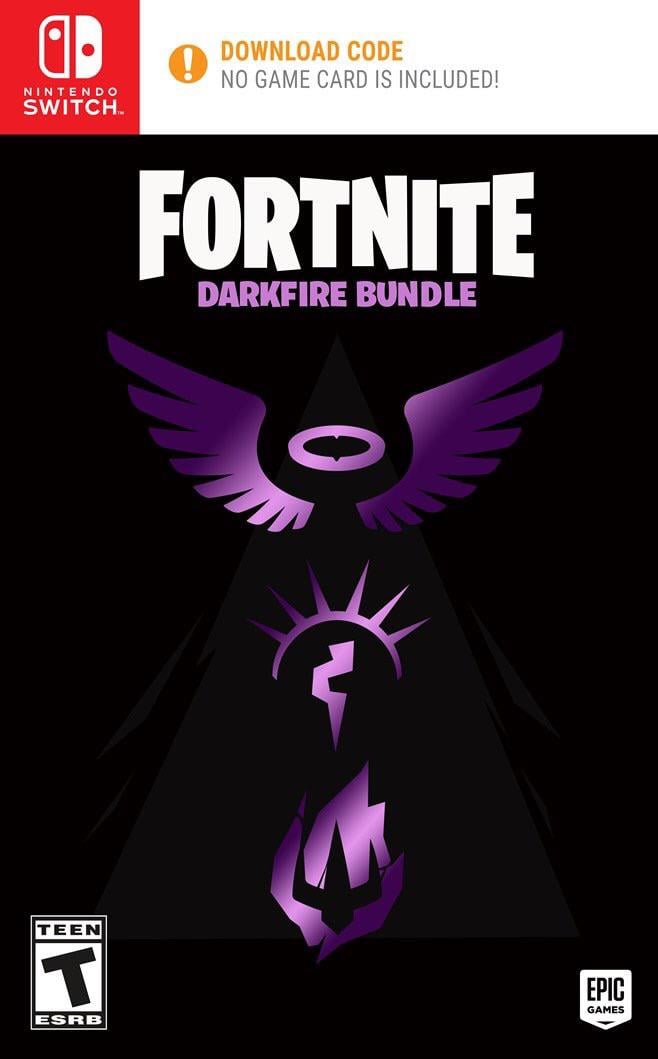 From the image above, we can assume that we'll see a dark ark skin along with a dark power chord skin in this bundle.
According to a press release, the Darkfire bundle will include the following:
Darkfire Bundle – What cosmetics are included
Three Legendary outfits/skins
Three Legendary Back Blings
Three Rare Dual-Wielding Pickaxes
Three Epic Wraps
One Emote
Darkfire Bundle Price
The price of the Darkfire bundle will be $29.99 and it will be available to purchase through the Fortnite Store similar to other bundles.
Release Date
The release date of the Darkfire bundle is November 5th, 2019.