Here is exactly where you can find the Data Drive from the Daily Rubble in Fortnite to help you to complete the Resistance challenge.
There are new Resistance Challenges have been released every week in Fortnite Battle Royale and these challenges are in addition to the normal weekly challenges. In order to complete the new Resistance Challenges for the week, you must first complete the previous ones for the new ones to be accessible to you.
Completing these challenges also rewards you with some additional XP for the season as well, which will help you to level up and earn more Battle Stars. These Battle Stars can then be used to purchase cosmetics from the Chapter 3, Season 2 Battle Pass. One of the week 4 Resistance Challenges is to recover a Data Drive from Daily Rubble and we will show you exactly where this is located to help you to complete the challenge quickly.
Fortnite Data Drive in Daily Rubble Location
First, you will need to go to know where to land as the Daily Rubble is a new landmark that has been added to the map in today's update. In the update today, the Blimp was was removed from above the Daily Bugle and can now be found in the water surrounding the island on the east side of the Daily Bugle. Here is what it looks like on the map: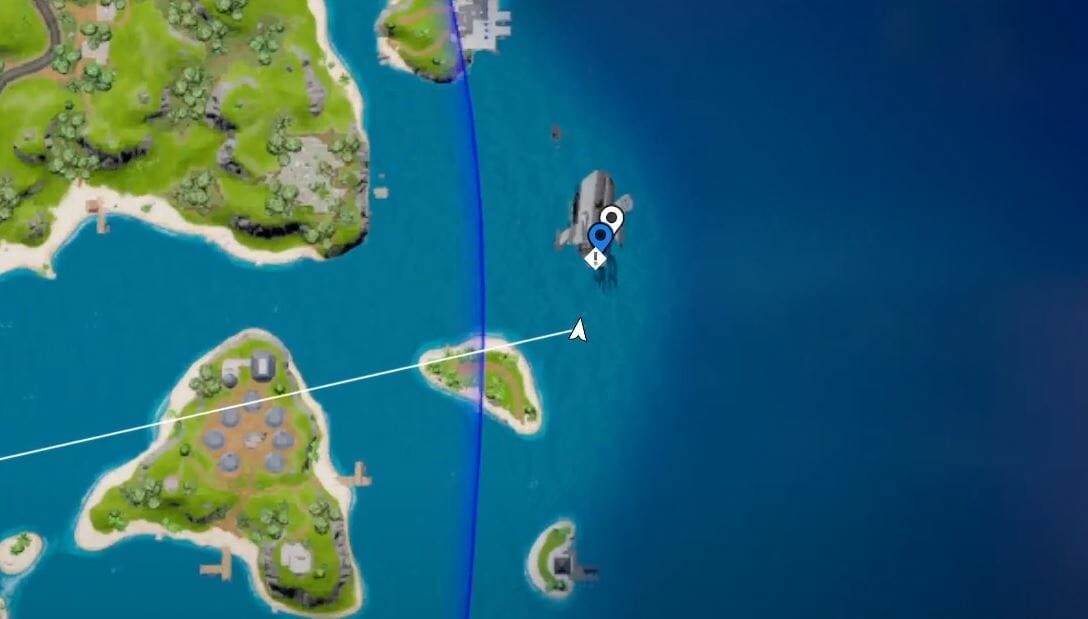 In order to complete the challenge, you only have to recover one data drive from the Blimp, but there are two you can find. One of them can be found on the top of the Blimp, which we have shown in the image below. The mini-map in the top right corner of the image shows the exact location. All you have to do is interact with the drive in order to complete the challenge.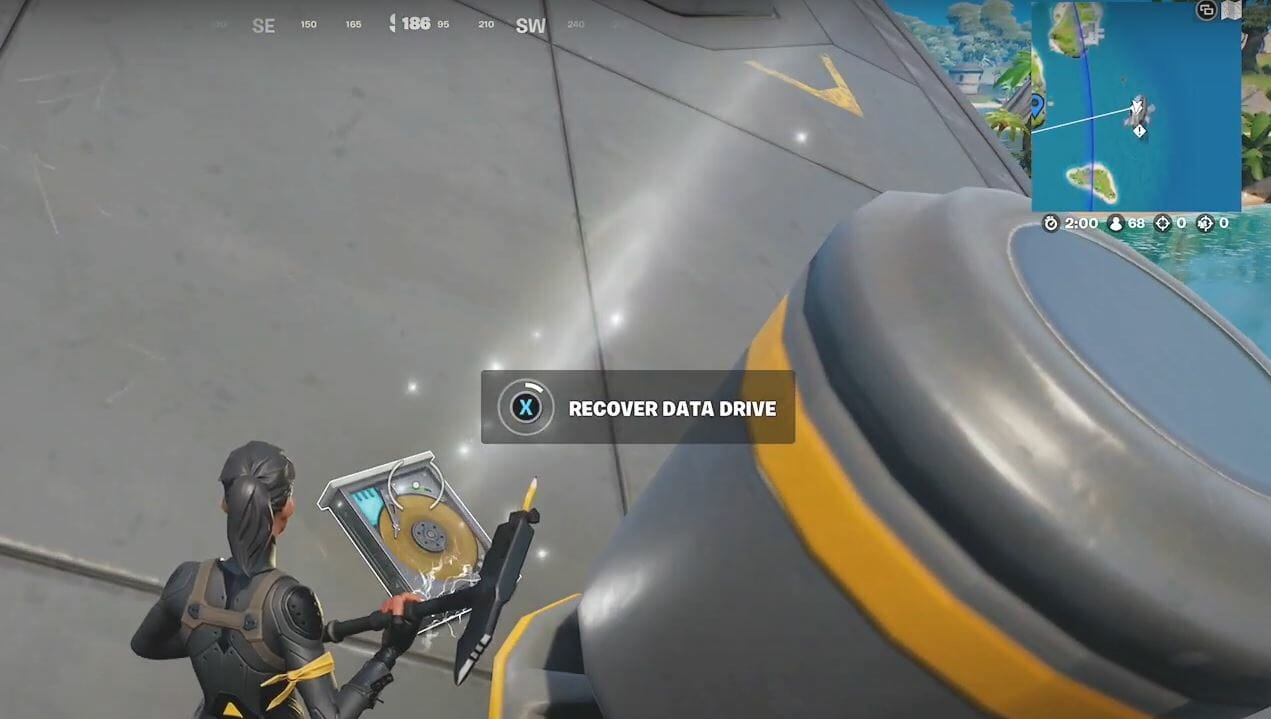 The other Data Drive can be found on the tail of the Blimp, which is located south of the object and again you can see the exact location in the mini-map below: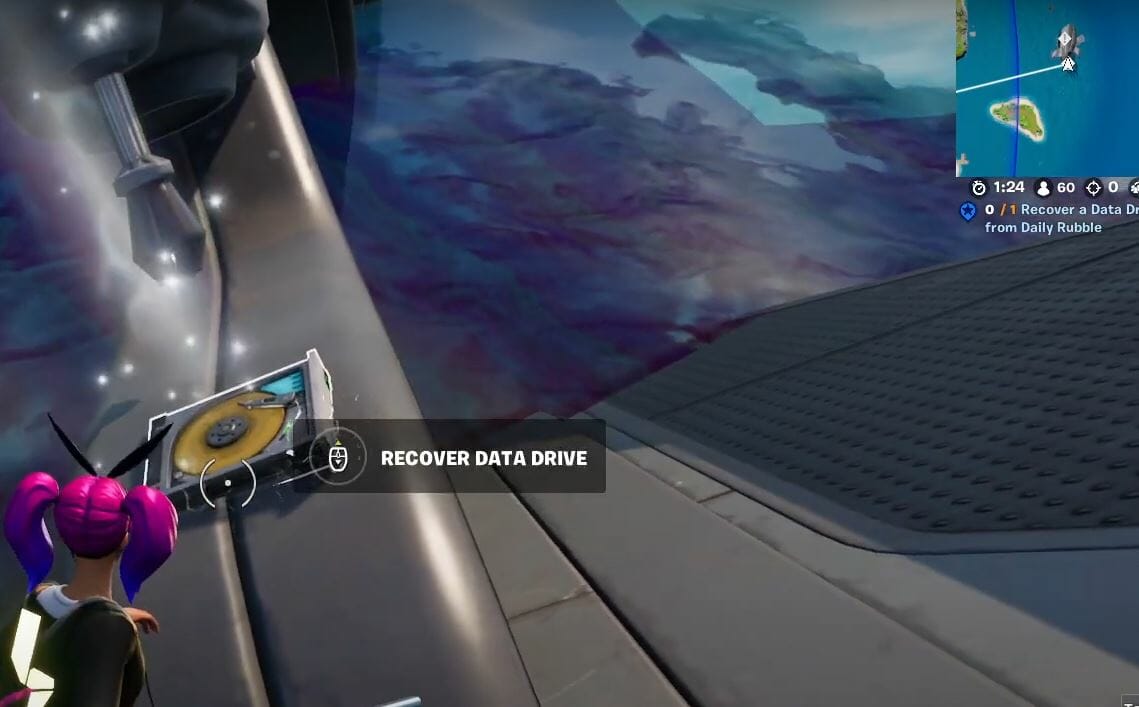 Remember, you only need to interact with one to complete the challenge and you will be notified on the left side of the screen that you have completed the challenge.