Here's the location of Rick Sanchez in Fortnite in order to complete the Deliver a Saucer to Rick Sanchez at Defiant Dish week 12 challenge.
We're onto week 12 in Fortnite chapter 2 season 7. We've had all of the Alien Artifacts for the season already. However, we still had new legendary quests this week along with new epic challenges to complete today.
The Fortnite challenges are added in every major update. The last update had the challenges for week 11 and week 12. We'll need to wait until next weeks v17.50 update to see if there will be any challenges for week 13 and 14.
One of today's epic quests requires players to deliver a saucer to Rick Sanchez at Defiant Dish. Here's where to find a saucer and the location of Defiant Dish on the season 7 map in order to find Rick Sanchez and deliver a Saucer to him.
Saucer Locations in Fortnite
There are a number of set spawn locations where you can find a saucer this season. Here are most of the locations where you can find a saucer.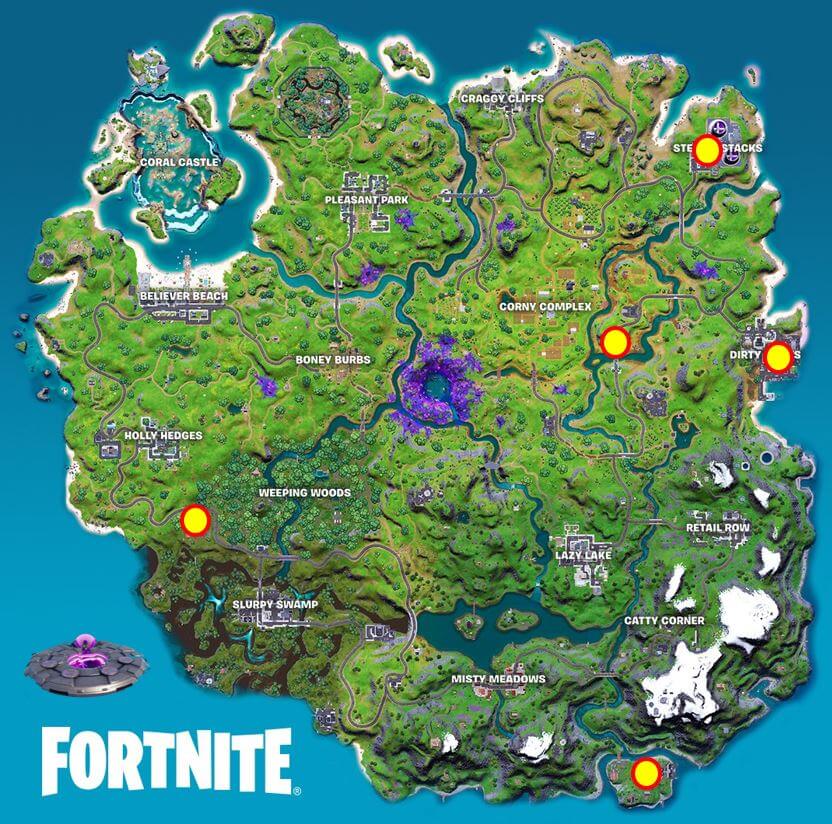 Your best bet is to land the location furthest from the Battle Bus route in order to ensure you can get a saucer before someone else takes it before you.
Rick Sanchez at Defiant Dish Location
There have been a couple of challenges this season which require players to know the location of where Rick Sanchez is on the Fortnite map. Defiant Dish is west of Gorgeous Gorge and north west of Primal Pond.
Here's the map location of Defiant Dish where you'll find Rick Sanchez. He might be walking around, but you'll find him anywhere at the south west building at Defiant Dish.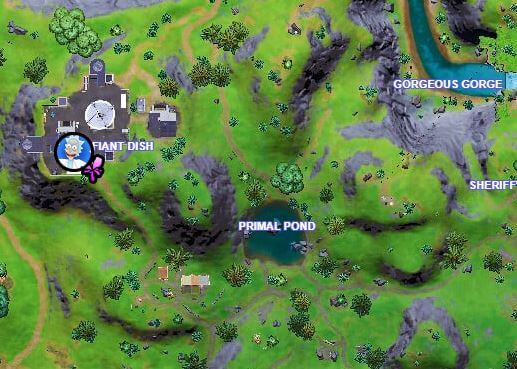 As we're writing this challenge before the release of the challenge, we're assuming you just need to land the saucer at this location in order to complete the challenge. If that's not the case, we'll update this article.