Here's the Fortnite locations of where to Deliver the love potion to Slurpy Swamp or Shanty Town.
You'll already know by now that instead of separate Valentine's day challenges, Epic have decided to incorporate them into the normal Epic quests. When a player completes one of the challenges, they'll be rewarded with the Breathless Blades pickaxe.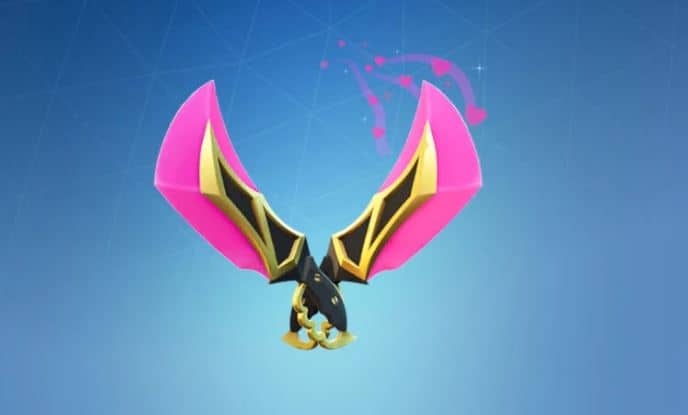 For one of the challenges, players need to collect Grimbles' love potions. You only need to collect one from three different locations. Once the challenge is completed, players are then tasked with delivering the love potion to Slurpy Swamp or Shanty Town.
Here are the two locations where you can deliver the love potion in Fortnite.
Deliver the Love Potion to Slurpy Swamp Location
The location where you can deliver the love potion in Slurpy Swamp is located on the north-east side of the named location. You'll see a love potion outline which you'll need to interact with in order to deliver the love potion.
Here's the marked location where you'll need to deliver it in Slurpy Swamp. It's in a small room in front of a teddy bear sitting on a chair:
Shanty Town Deliver Love Potion Location
If you're not a fan of going to Slurpy Swamp, you can also deliver the love potion in Shanty Town. Shanty Town is located west of Slurp Swamp. You'll find the delivery location in the largest building in Shanty Town. Head inside and one of the rooms will contain a bear on a bed.
In front of the bed, you'll be able to interaction with the outline of the love potion in order to deliver it and complete this challenge.
Be sure to head back to the home page to view all of the guides we have on this weeks challenges, you'll probably need them!