Epic tend to add different Limited Time Modes (LTMs) to Fortnite Battle Royale to give a twist to the game. LTMs can also challenge players to get better at using different weapons and change their gameplay. Some LTMs are a lot faster paced, such as the Blitz mode. Looks like Epic Games are adding a brand new LTM to the game as they have updated the in-game news feed to announce a new limited time mode will be coming to Fortnite Battle Royale soon, "Disco Domination":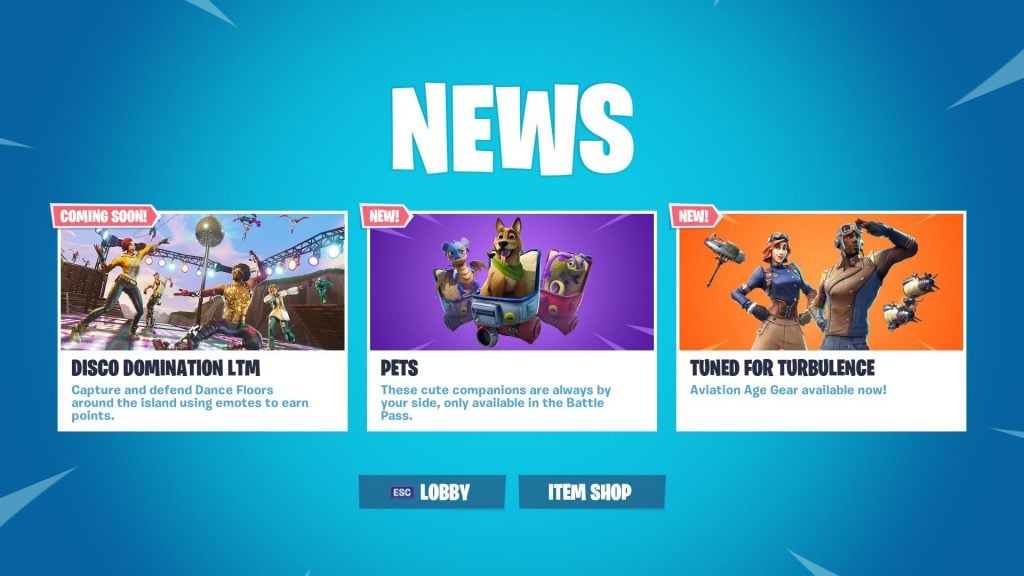 The description of the LTM is "Capture and defend Dance Floors around the island using emotes to earn points". Epic haven't released an LTM with a completely different style of play, so it'll be interested how this LTM plays and if it's an LTM the Fortnite community will enjoy playing.
It's likely we'll see this LTM coming to the game either tomorrow or on Thursday, as these are the only two days Epic tend to release updates for the game. We will keep you updated with the latest.