Here's a cheat sheet for the Dive! Week 8 Fortnite challenges. The cheat sheet includes the locations of the hidden letter E, Hydro 16, and the swimming time trials.
The Fortnite Week 8 challenges for the Dive! mission were released on Thursday. As usual, there were a total of eleven challenges and a loading screen that unlocks after completing eight challenges.
We've created a list of the locations you'll need to know to help complete the Dive! week 8 mission challenges along with a cheat sheet at the bottom of the post.
Fortnite Hydro 16
You'll find Hydro 16 at D6 on the Fortnite map. The Hydro 16 Fortnite landmark is located between Misty Meadows and Slurp Swamp. The location is required if you want to eliminate opponents there for one of the challenges along with one of the time trials being located there.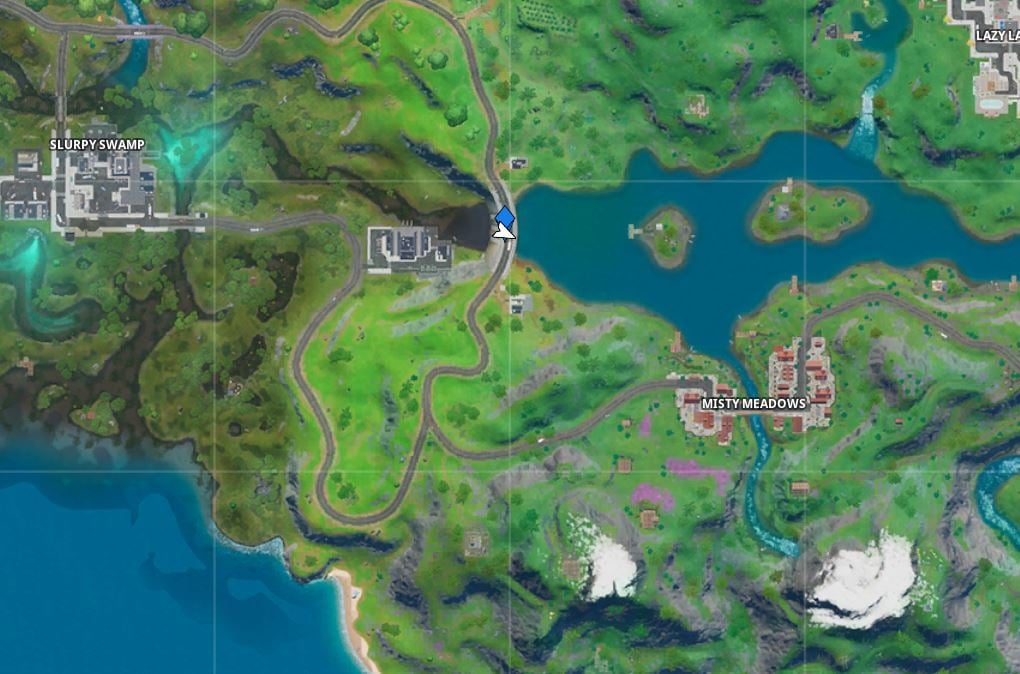 Fortnite Swimming Time Trials
One of the week 8 Dive! mission challenges requires players to complete the swimming time trials at Lazy Lake and East of Hydro 16. The time trials are easy to complete and you don't even need to swim, you can use a motor boat, which are conveniently spawned close to both time trial locations.
The swimming time trial east of Hydro 16 is basically a short walk from Misty Meadows as shown on the map below:
The Lazy Lake swimming time trial is west of Lazy Lake: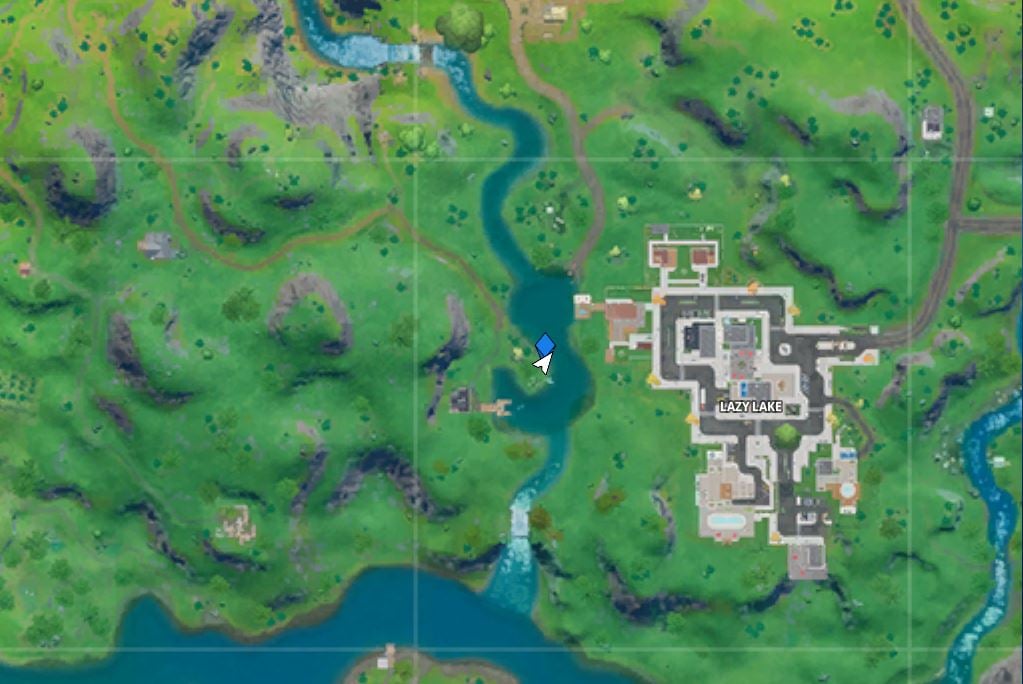 Both swimming time trials are easy to complete. You need to activate the time trial and you'll see clocks appear. They're easy to complete even if you're just swimming.
Where is hidden letter E in Fortnite?
You'll find the hidden letter E in the Dive! loading screen. Epic have shown Hydro 16 a lot of love for this week's challenges, and you'll find E letter for Fortnite there.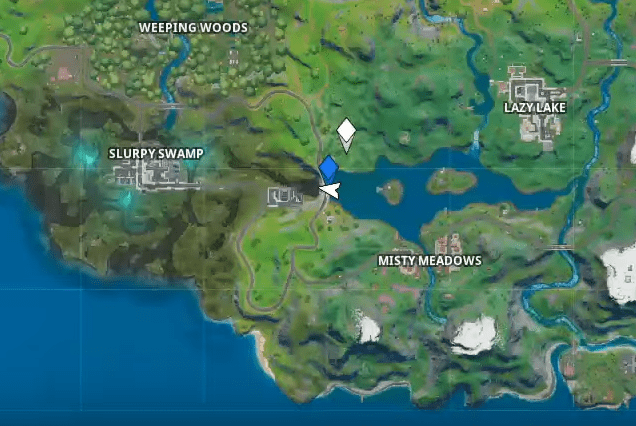 Here's the letter E in-game: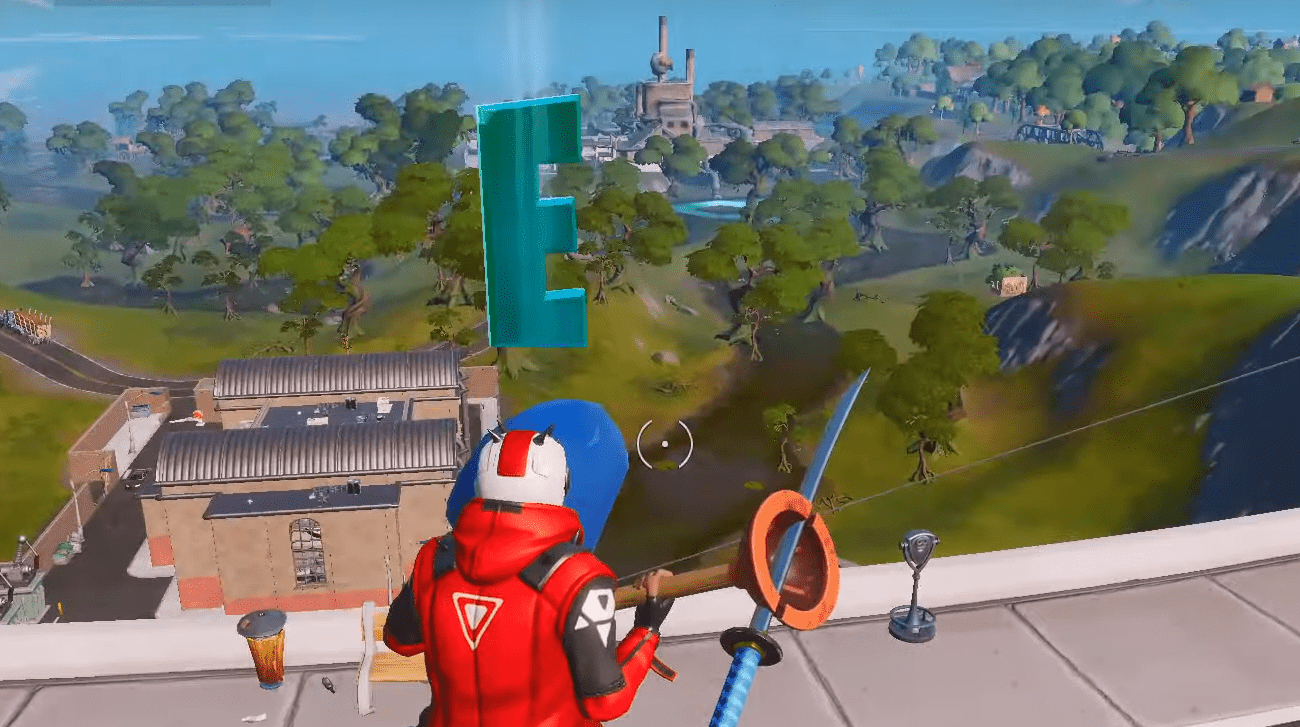 Here's a Fortnite cheat sheet map showing all the locations you need to complete the week 8 dive challenges as quickly as possible.
You'll also find the secret Sorana skin cosmetic and style locations along with all the Fortnite hidden letters all on the cheat sheet below thanks to Fortnite content creator The Squating Dog.