Here's the Fortnite locations for dog houses for the 'destroy dog houses' week 6 Fortnite challenge.
The Fortnite chapter 2 season 2 week 6 challenges are already upon. The challenges will be available at the usual time, 2pm UTC. Thanks to data-miners, we know what the challenges will be ahead of time.
One of the challenges requires players to destroy dog houses. In order to fully complete the challenges, players will need to destroy three dog houses. Here's a quick guide on the best location to drop in order to complete this challenge as quickly as possible.
Destroy Dog Houses Fortnite
In order to quickly destroy three dog houses in Fortnite, you'll need to know a location where you can easily run to different dog houses. Holly Hedges is probably the best way to complete this challenge as there's three dog houses at the named location.
There's two dog houses close to one another on the south side of Holly Hedges. You'll first want to drop at the house on the south side of the map. The house has a basketball hoop at the front of the house. At the back of the house in the garden, you'll find a dog house.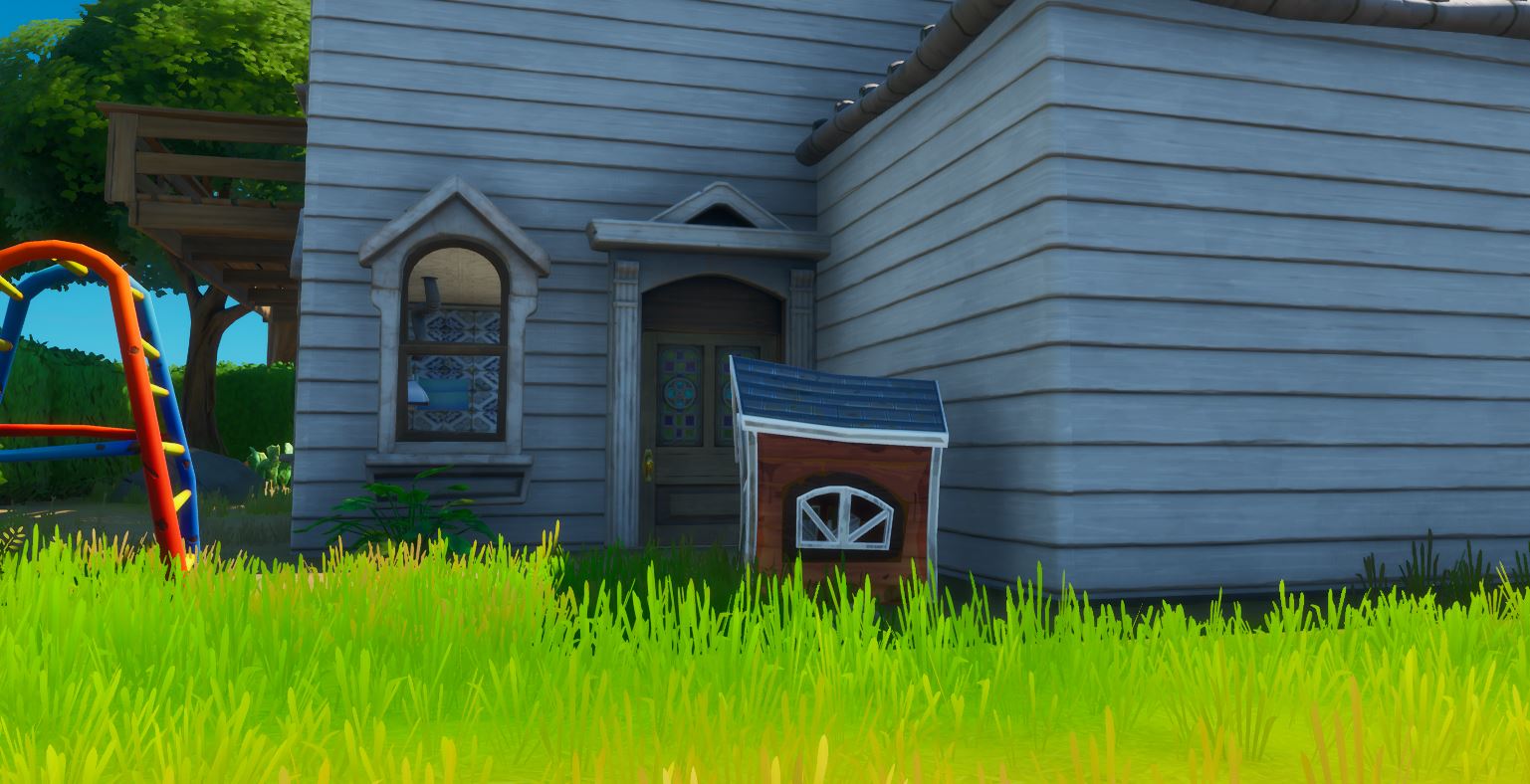 Once you've destroyed that one, run back to front of the house and run across the road to the opposite grey coloured house. Break the hedges to the left of the house and you'll find another dog house to destroy.
The next closest house from there is towards the north east side of Holly Hedges. There's one further towards the last house towards the north west side of the named location. Head to whichever house you want, if one has already been destroyed, simply head to the other location.
Here's a Fortnite map with the locations of the dog houses: