Here's the location of the basketball court where you need to dance or emote in order to complete the latest Fortnite Downtown Drop challenge.
We're onto the final stretch when it comes to the Fortnite Downtown Drop challenges. Another challenge has unlocked, and there's only one more challenge remaining, which will be unlocked at 11 PM BST tomorrow.
After the final challenge unlocks tomorrow, there'll be 5 days for players to complete the challenge. It's unlikely we'll see the Downtown Drop LTM make another appearance once the collaboration ends.
Today's challenge requires players to dance or emote at the basketball court. If you're not sure where the basketball court is, check out our guide below.
Dance or Emote at the Basketball Court Location
The Dance or emote at the basketball court is probably the easiest and quickest Downtown Drop challenge to date.
The basketball court can be located at the bottom of the very first slope on the left hand side and it's pretty hard to miss. All you need to do is slide down the first slope, stick to the left hand side, and enter the basketball court through the front or back door.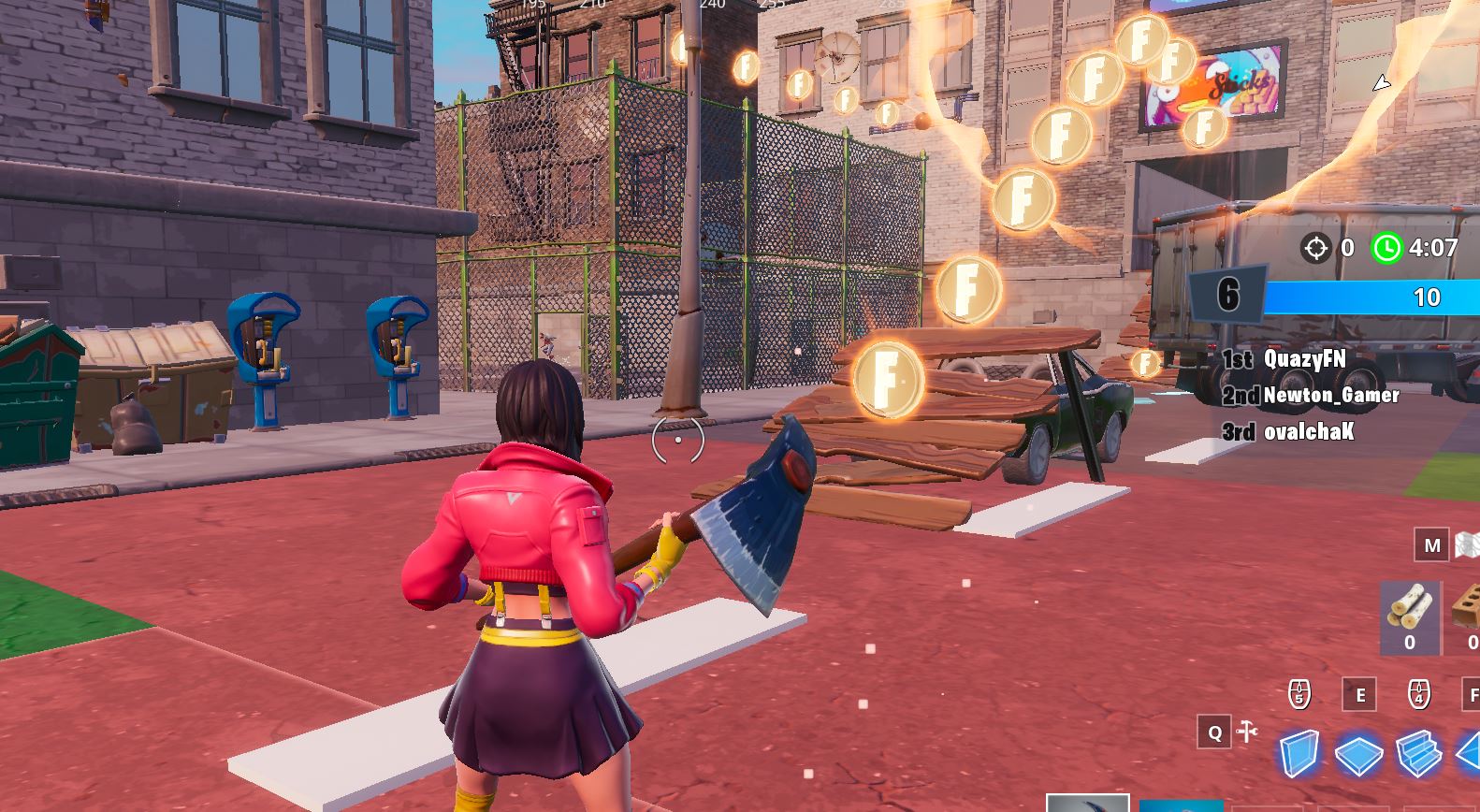 Once you're in the basketball court, simply use any emote or dance to complete the challenge.
Here's a YouTube video guide on completing the challenge (recorded prior to the challenge going live):