The final Fortnite Downtown Drop challenge is here. Here's the location of where to spray an ice cream truck.
The Fortnite X Michael Jordan Jumpman collaboration will end in just over five days and the final challenge for the Downtown drop LTM has just been released.
We've seen a handful of challenges for the Downtown Drop LTM, and each challenge rewards players with a spray or a style for the Back Board back bling. The latest and final challenge requires players to spray an ice cream truck. Here's the location of the ice cream truck on the map.
Spray an ice cream truck location
The ice cream truck can be located on the third slope on the Downtown Drop LTM map. From the start of the map, take the right turn. When you're at the bottom of the second slope, you'll see two food trucks on the left hand corner, which was used for another challenge. Take a right from the food trucks and go as slow as you can.
You'll see the only ice cream truck at the start of the slope in the middle. Be sure to be in the middle when turning into the third slope.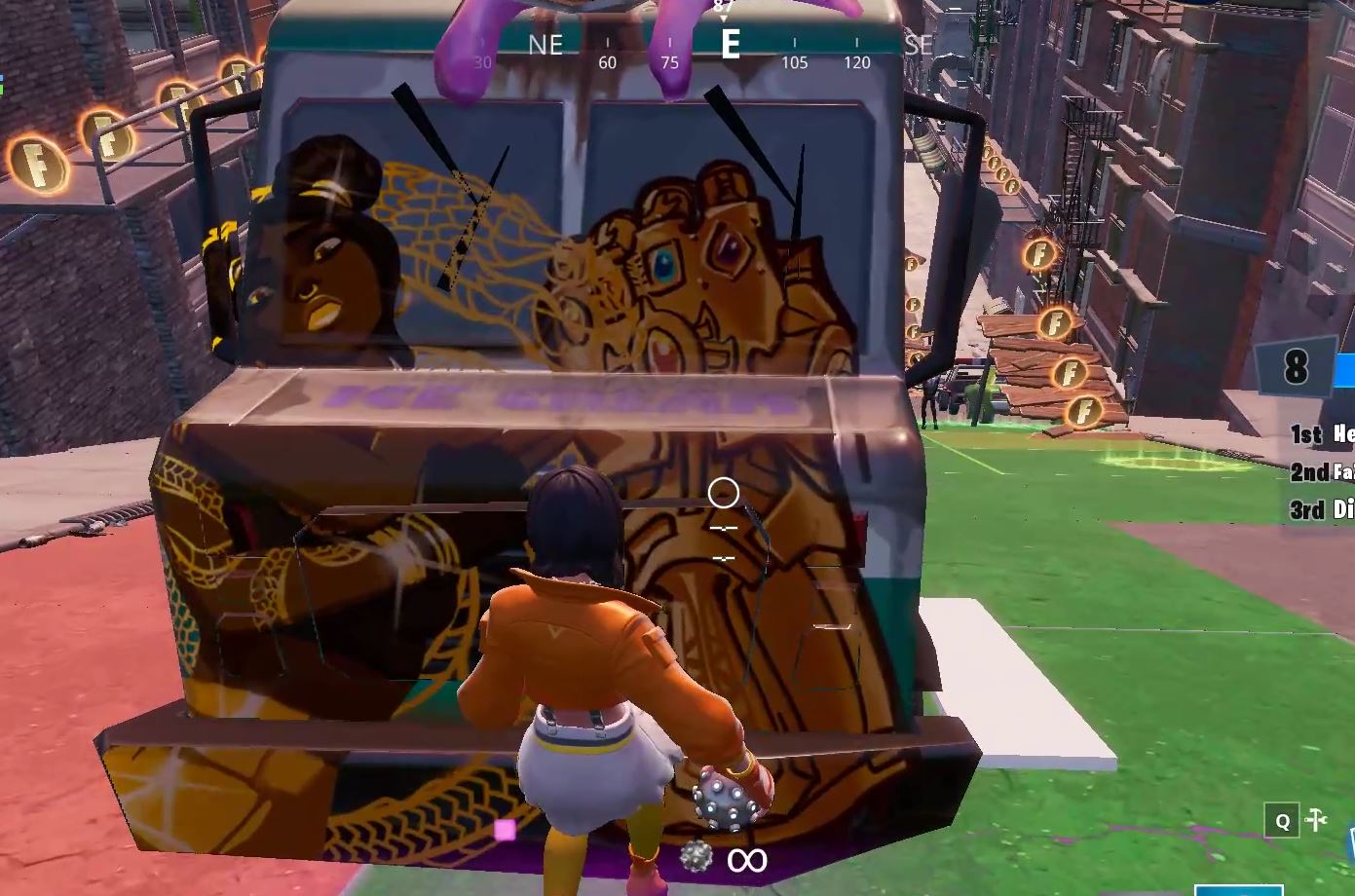 It's best to go head on into the Ice Cream Truck as you'll slow down completely, making it easier to spray the ice cream truck and complete the final challenge.
We've created a video guide below to make it easier to locate the ice cream truck: