Yesterday's v9.30 was full of new files, most of which were leaked by dataminers. Two new weapons, a revolver and drum shotgun were leaked along with a new air stike item.
Epic Games released the v9.30 Fortnite patch update yesterday, which will be followed by three content updates. There were a number of new files with over 50 new cosmetics being added to the game. There were also a bunch of LTM's leaked along with new 14 days of summer challenges, a new legends pack and more.
Drum Shotgun
Dataminers also leaked two new weapons and a new item that'll likely be exclusive to an upcoming LTM. One of the leaked weapons in the Drum Shotgun that will come in three rarities, Uncommon, Common and Rare. The magazine size for the Drum Shotgun will be 12 pellets with a reload time of 4.73 seconds for the uncommon variant. The damage, range and other stats have not yet been leaked for the weapon.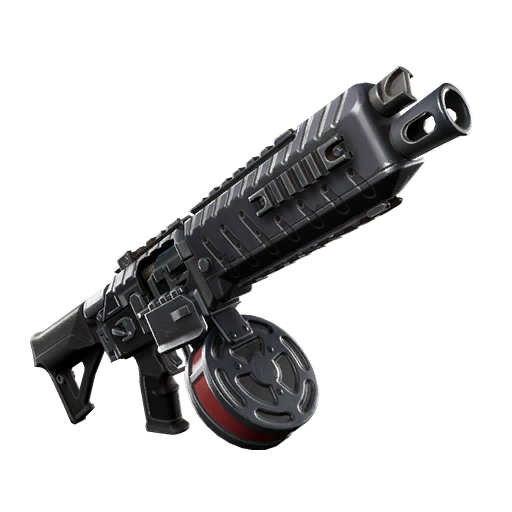 Revolver
A new revolver weapon was also leaked, which will come in two rarities, epic and legendary. The weapon will deal 63/66 damage, will have a fire rate of 1.5, 6 bullets in a magazine with a reload time of 1.9 for the Epic variant. The weapon will take medium bullets. As this weapon has the full statistics unlike the drum shotgun, we could see this weapon added first.
Here's the full stats of the new legendary revolver. These stats could be changed prior to the release of the weapon:
Air Strike
An air strike weapon was also added in the v9.30 update with the description "elimination from above". It's likely this weapon will be available exclusively in one of the new upcoming LTM's.
Here's some footage of the leaked weapons:
https://twitter.com/KrispyLeaks/status/1140995573211967488
https://twitter.com/KrispyLeaks/status/1140998999924772864
https://twitter.com/KrispyLeaks/status/1140988078783369217