The Fortnite Party Royale Premiere live event is today. Here's everything you need to know about the concert including the time it'll take place.
Epic Games have announced a number of collaborations for Fortnite in the past couple of years. So far, we've seen Fortnite collaborations with Marvel, DC, Marshmello, Major Lazer, John Wick, Travis Scott, Boarderlands and more. With all these collaborations in the past, there was no surprise when Epic announced three music artists will be performing at the Fortnite Party Royale Premiere.
In a blog post released on the 6th May, Epic announced the Party Royale Premiere, which includes back-to-back-toback live sets from Dillon Francis, Steve Aoki, and deadmau5. The concert event is set to last an hour, so each set will likely last roughly 20 minutes.
We know who will be performaing at the Party Royale live concert event, but here's everything else you need to know about today's Fortnite event including the time the event will be in each timezone.
Fortnite Live Event
When is the Fortnite Party Royale Event time?
The Concert will take place today, Friday, May 8th, at 9 PM ET. If you can't make it to the live premiere Fortnite event, don't worry. Players will be able to watch a rebroadcast of the concert on Saturday, May 9th from 2 PM ET to 3 PM ET.
For those of you that need the time of the Fortnite Party Royale live concert event in your timezone, we've made it easy for you by providing a countdown which includes the time in your location below.
Time converter at worldtimebuddy.com
Free Back Bling
Players that log in to Fortnite from Friday, May 8th at 6 PM ET to Monday, May 11th at 10 AM ET will receive the Epic Neon Wings Back Bling for free. If you've still not seen what the back bling looks like, you can take a look below: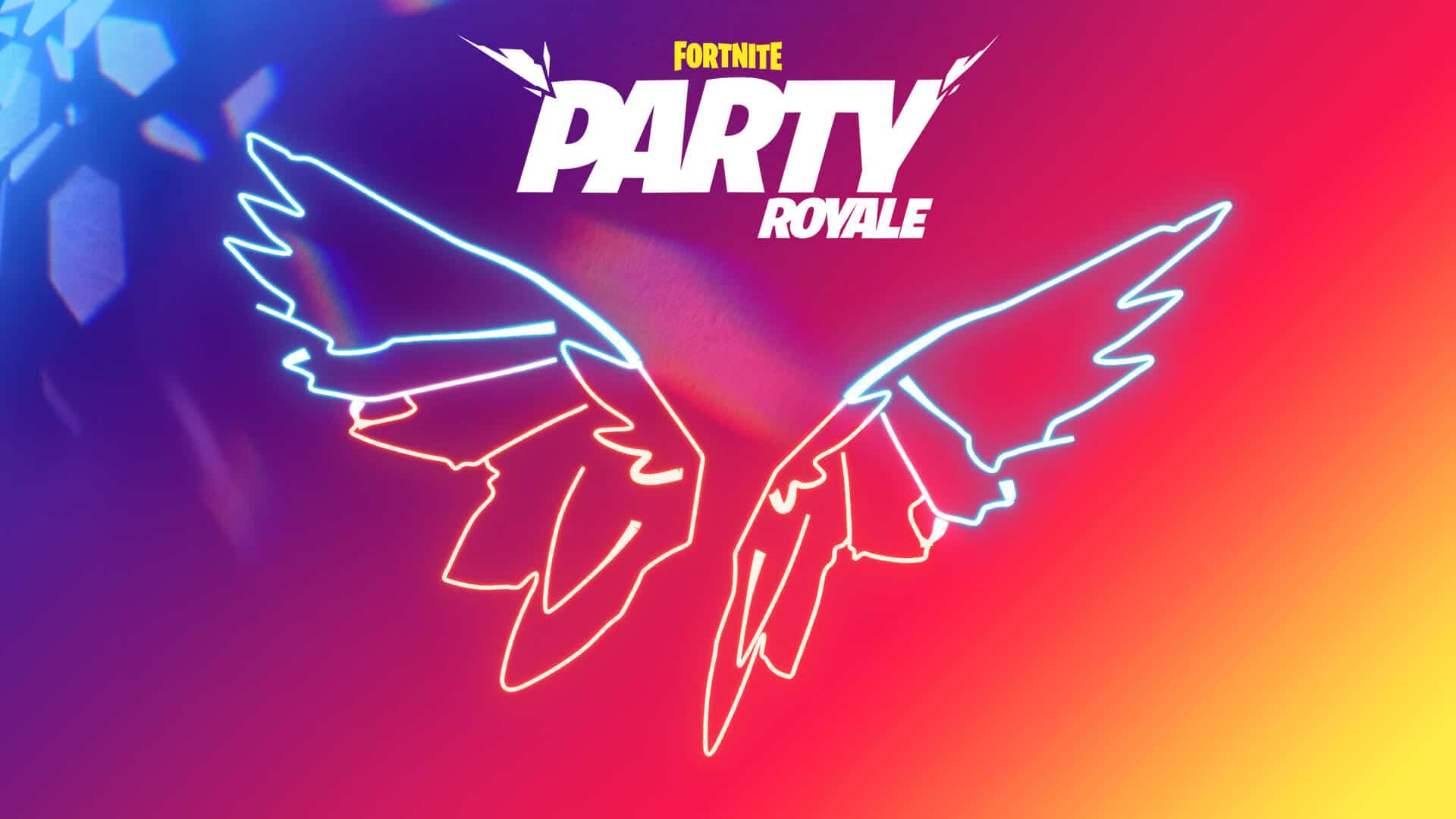 For those of you that haven't jumped into Fortnite Party Royale yet, it's a new experimental evolving space that provides players with a different experience to the Battle Royale mode. Players are able to participate in boat races, take on aerial obstacles and more. There's no weapons in Party Royale, it's all about having fun.
Will you be attending today's Fortnite live concert event or will you be watching the rebroadcast tomorrow? Let us know in the comments section below.