Here's everything we know about the Fortnite Doomsday event.
Epic Games have extended Fortnite Chapter 2 Season 2 three times due to different reasons, but the season will conclude and Fortnite season 3 will begin on Wednesday, 17th June.
Epic usually hold live events prior to a season ending, but there wasn't a live event for the end of chapter 2 season 1. The season seemed much longer than it was due to the lack of major updates during the new chapter.
This season, although not as bland as season 1, hasn't been pack with new features and items in comparison on the seasons in chapter 1, but we still had Party Royale added along with the Kingsman Umbrella along with the crash pad.
We know we have an event for the end of Season 2 called "The Device". Here's everything we know about the Fortnite event so far.
Fortnite Event
When is the Doomsday Live Event?
The Doomsday Fortnite event will go live tomorrow, Monday 15th June at 2 PM ET, which is the usual time for events to take place. The event has been delayed before, but it's extremely unlikely there'll be another delay. If there are any changes to the live event date, we'll update this article.
What to expect and the lead up
When the countdown first appeared for the Fortnite event, it was viewable in the lobby and Midas' room. However, with the new date, we now have a different place for the countdown timer time.
The timer can be viewed at the top of the Agency as seen below: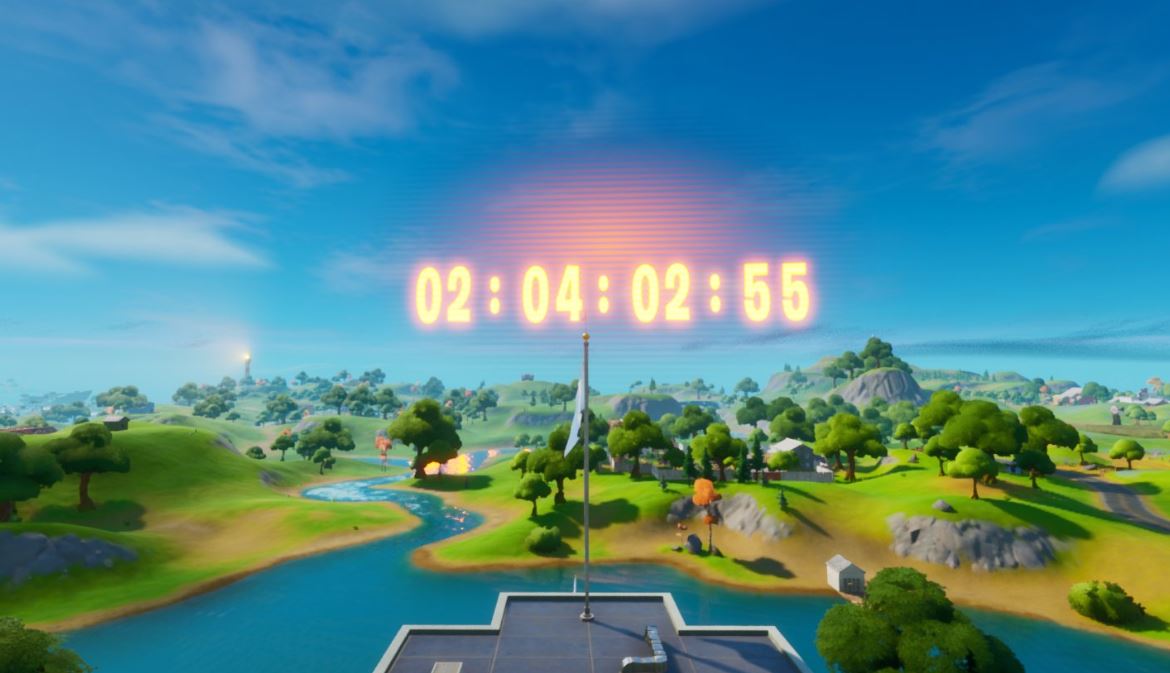 The five hatches around The Agency were opened up just under 24 hours ago which you can see below thanks to Twitter user Guille_Gag.
We don't know much regarding what will happen during the event as Epic have encrypted the files as they usually do for event. However, judging by the previous leaks we covered along with the teaser Epic have provided themselves, we can expect parts of the map to be underwater.
We'll be covering the time in each timezone tomorrow a few hours prior to the event. However, we won't be posting any leaks that are released an hour before the event begins. We will however, be posting an article covering what happened in the event for those of you that were unfortunate to miss it.
Be sure to turn on website notifications so you don't miss anything regarding the upcoming live event as well as season 3 including leaks, news, challenge guides and much more!