The Fallen Love Ranger Skin is live and available to purchase in the Fortnite store, and the challenges are immediately available upon purchase. 
The Fallen Love Ranger was originally leaked a couple of weeks ago in the v7.30 Fortnite update. The name for the skin was "Dark Love Ranger" however, in the v7.40 update, the skin image and official name of Fallen Love Ranger was leaked.
A couple of hours after the Fallen Love Ranger Pack was leaked, a Twitter user discovered the challenge pack on the Microsoft Store prior to it going live.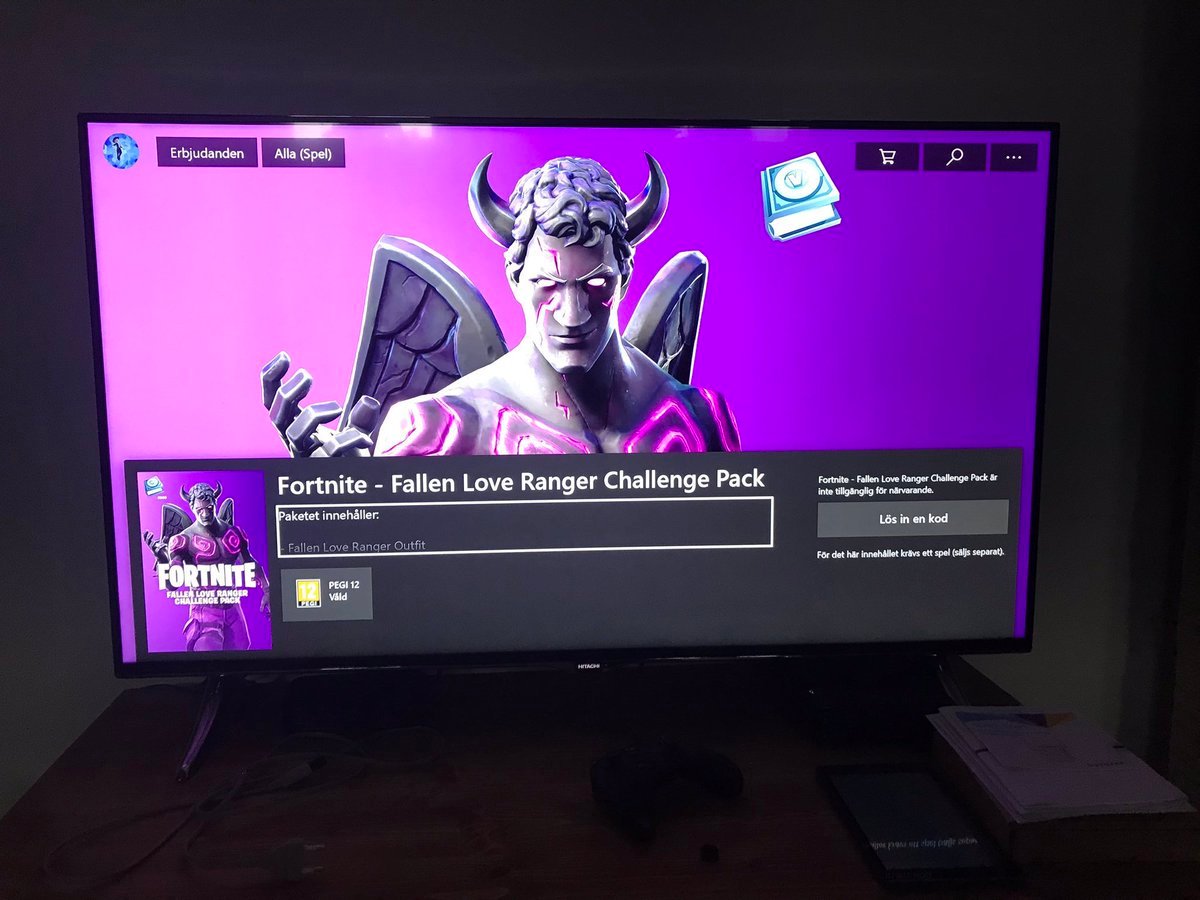 The Fallen Love Ranger Challenge Pack is now available to purchase Worldwide for $19.99 (USD) or £15.99. The pack comes with the Fallen Love Ranger skin, Fallen Wings Back Bling, and the Fallen Love Ranger challenges, consisting of 14 challenges with V-Bucks rewarded for completing each challenge. Upon completing all of the challenges, players will receive a Fallen Love Ranger banner.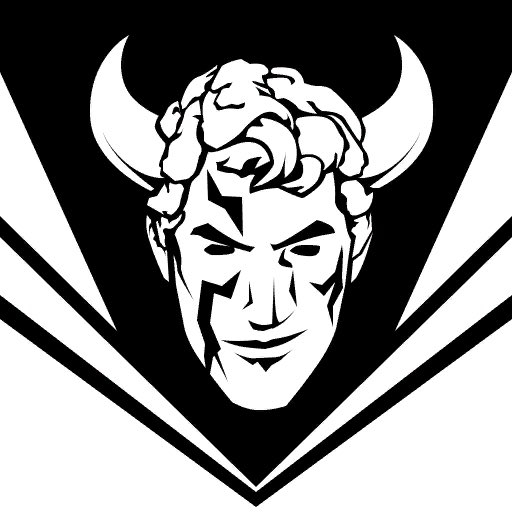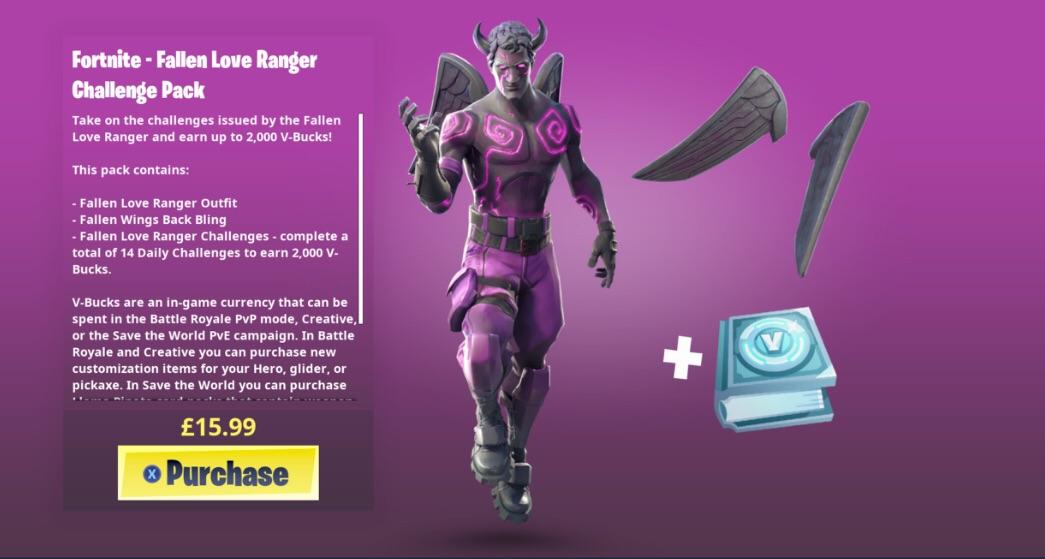 The total amount of V-Bucks that are rewarded from the pack is 2,000. The Fallen Love Ranger skin is a legendary skin which costs 2,000 V-Bucks or $20. With 2,000 V-Bucks being provided as part of the pack, the V-Bucks are essentially free, or if you look at it the other way, the Fallen Love Ranger skin is free. Either way, it's a good deal if you like the look of the skin.
Here are the Fallen Love Ranger Challenges: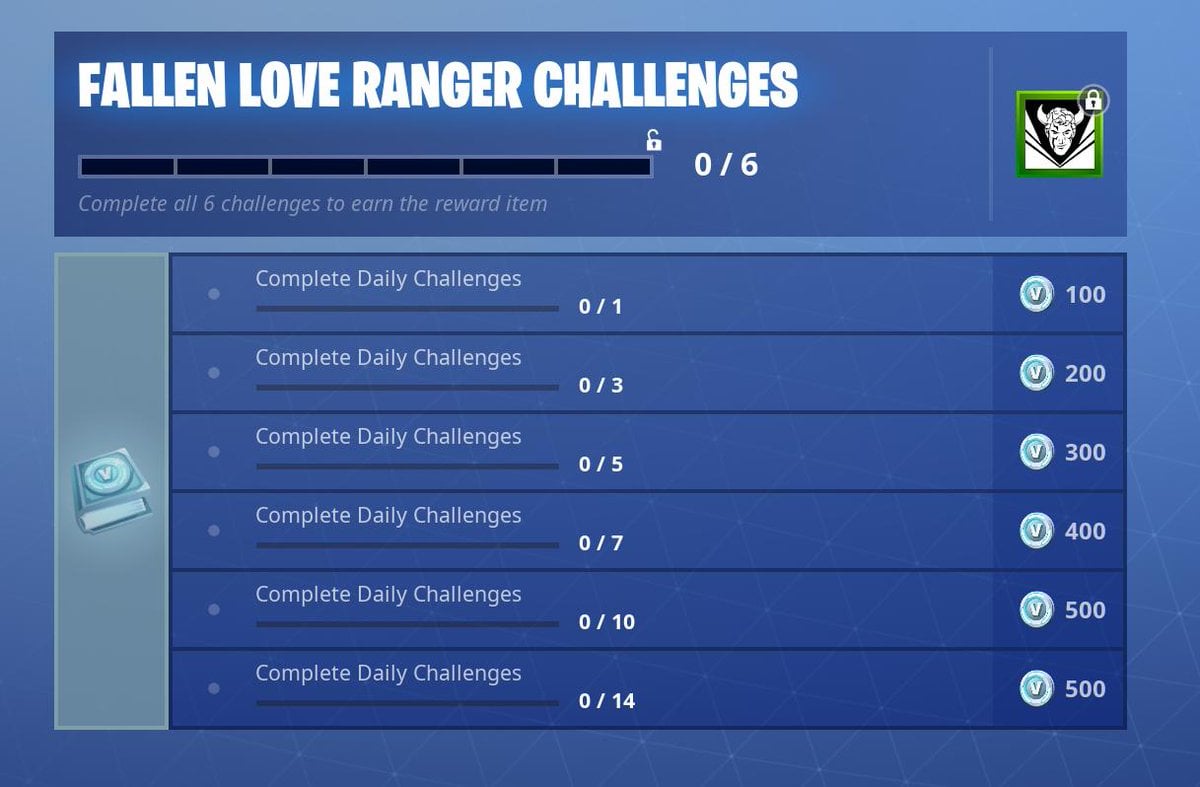 There's no time on when these challenges need to be completed by. As long as you purchase it before it leaves the store, you'll have infinite time to complete the challenges, although you won't need it as they're extremely easy to complete.