Here's all the Fortnite locations of where to find gnomes in Coral Castle.
Epic Games introduced side quests with the launch of Fortnite chapter 2 season 5. There are a variety of different timed quests in order for players to earn more XP and level up their Battle Pass as quickly as possible.
There's a couple of different gnome finding challenges so far this season. Epic seem to love their gnome challenges as we've seen as least one challenge requiring players to find gnomes since chapter 1.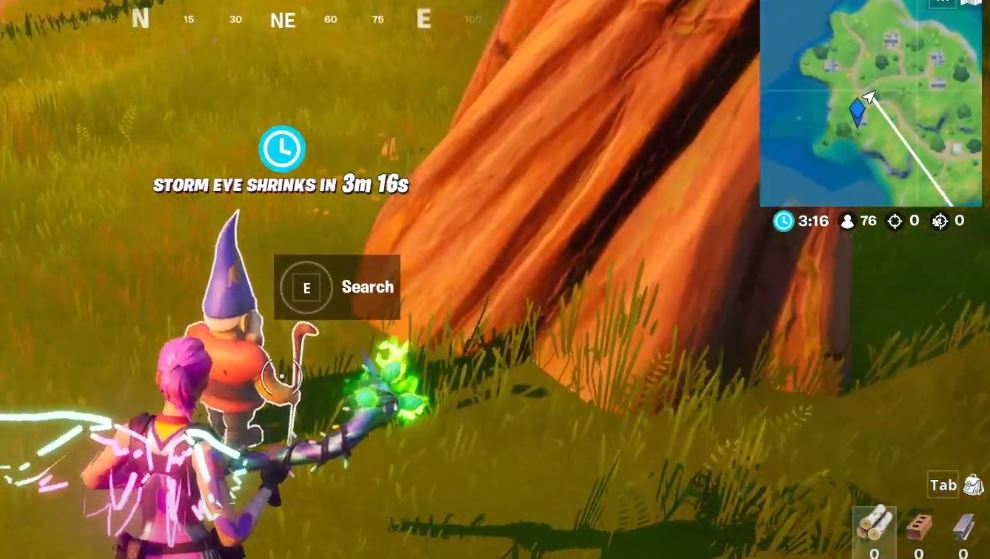 One of the limited time quests requires players to find Gnomes in Coral Castle. If you don't see this challenge yet, that's because these types of challenges aren't set for every player. They'll rotate in and out with other timed challenges, so players might not have this challenge available to complete right now. However, if you have been assigned this find gnomes challenge, we have all the locations of where you can find gnomes in Coral Castle.
Find Gnomes in Coral Castle Fortnite
Gnome 1 Location
The first gnome you'll find in Coral Castle is located near the middle of the Aquaman-themed named location. It's slightly towards the north side of Coral Castle in the middle. It's outside a tower that's on a small hill of mud. Here's the map location of where you'll find the first gnome: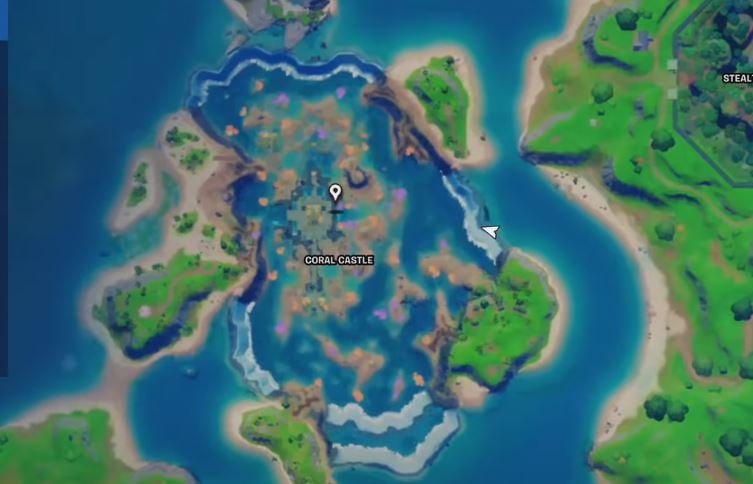 Here's the first gnome in-game to give you a better idea of where to look: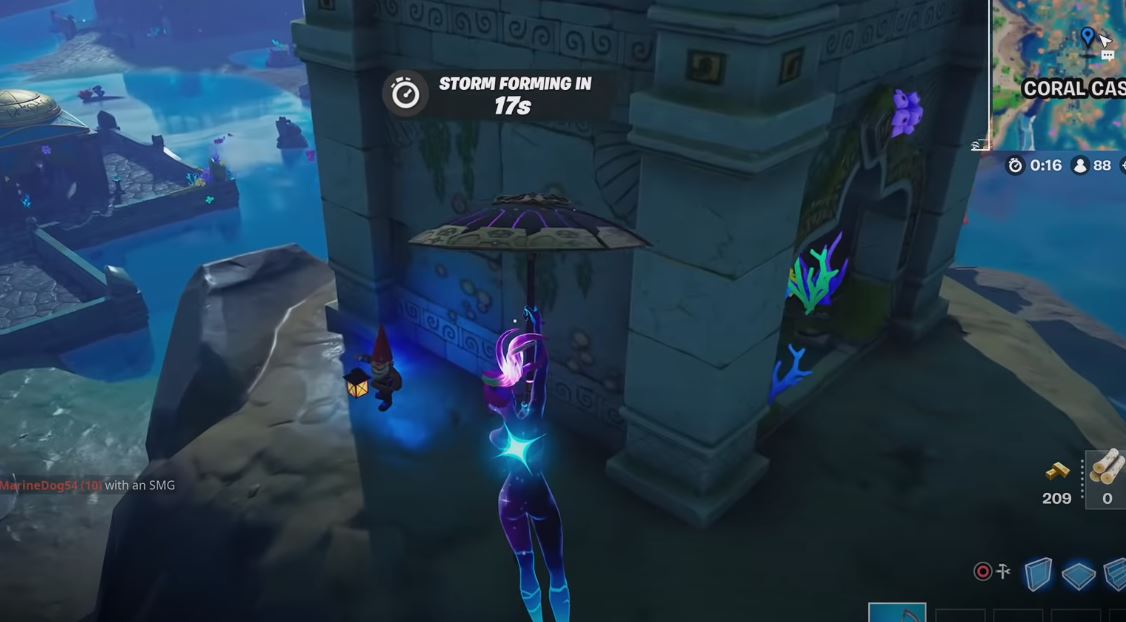 From the gnome above, you'll want to travel northwest to find the second gnome in Coral Castle. The gnome will be outside the first building northwest by the water as shown below: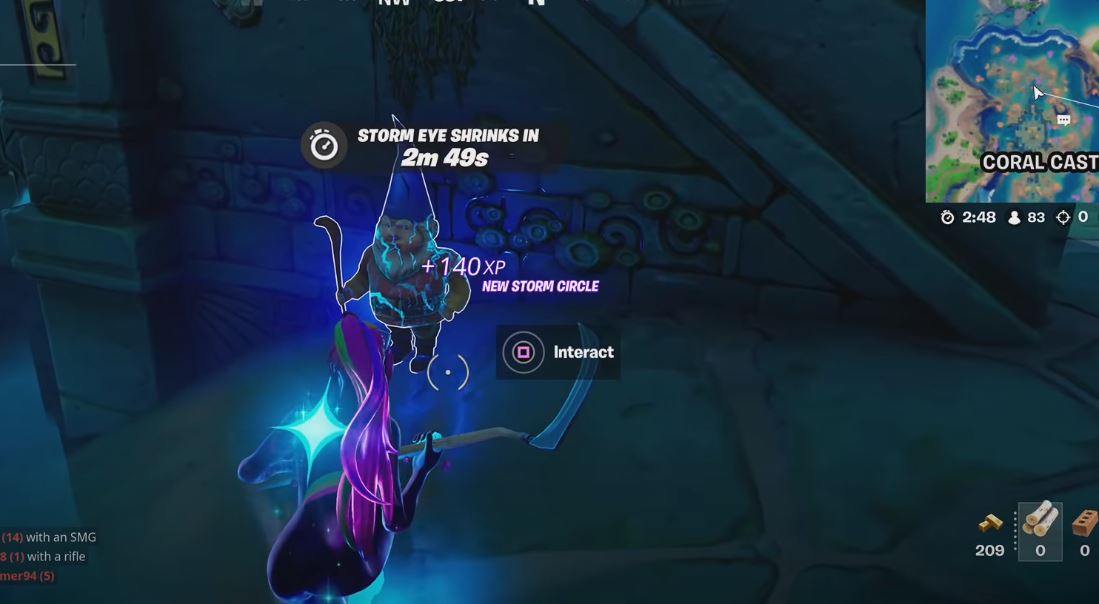 Go southwest from the location above.  You'll need to swim a little and run to the tower that's just above the "C" for the Coral Castle name text you see on the mini map. Here's where you'll find the final gnome: