Here's how and where to collect Fireflies from Weeping Woods as quickly as possible.
It seems like Fortnite chapter 2 season 3 only started recently, but we're already less than a week away from season 4. Players don't have long to try to complete all their challenges and get to the highest level possible.
A new week brings a new week of challenges. We're into week 10, the final week for this season. There's 7 brand new challenges for players to complete, all of which are straightforward to complete for regular Fortnite players.
One of the week 10 challenges requires players to collect fireflies from Weeping Woods. Here's the best place to collect them to complete this challenge as quickly as possible.
How to Collect Fireflies in Fortnite
In order to collect fireflies in Fortnite, players simply need to find a firefly and use your interact button in order to collect them. You'll need to be close to them in order to be able to collect them.
Upon collecting a firefly, you'll see a firefly jar in your inventory which is essentially a Molotov.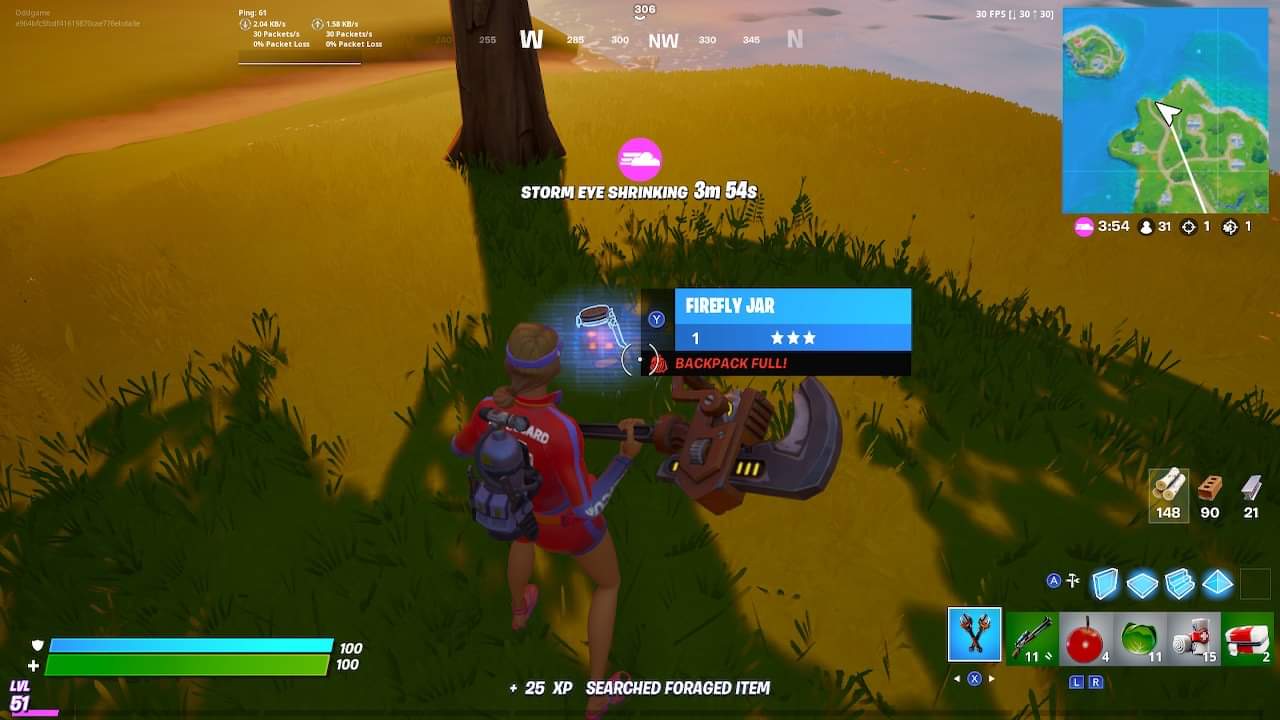 Where are Fireflies in Weeping Woods In Fortnite?
If you're not seeing fireflies or not sure where to ind them in Weeping Woods, there's an important tip you need to know.
Fireflies will only spawn or be available to collect during the night cycle in the game. You won't find any fireflies during the daylight. You'll need to drop at Weeping Woods and wait until it goes dark, which can take 5 minutes or more.
There's not any particular location where you're certain to find Fireflies to collect in Weeping woods, but it seems like there's some spots that usually have more fireflies than others.
Here's where I've managed to find a number of fireflies every single time:
Walk around the above area and you should find yourself a number of fireflies to collect at Weeping Woods.