Here's all you need to know about the Fortnite Flash Cup.
Lat season, Epic Games allowed players to get free Marvel-themed skins by competing in the Marvel Knockout Series. There were four different cups themed on different Marvel characters. Players had the chance to win skins including Ghost Rider, Venom, and Black Widow for free before they were made available to purchase in the item shop a few days later.
Epic announced a new Fortnite tournament yesterday, the Fortnite Flash Cup. Players have the chance to win the Flash Fortnite skin along with the Speed Force Back Bling. Here's a look at all of the Flash Fortnite cosmetics:
The other cosmetics seen in the image above are the Speed Force Flashers Pickaxe and The Quick Bite Emote. All of these will be available to purchase in the item shop on February 13th. Players can get their hands on the Flash skin today if they place high enough in the Flash cup today. Here's everything you need to know.
What is the Start Time For the Flash Cup in Fortnite?
Here are all the start times for the Fortnite Flash Cup for the EU, UK, and America:
UK: 5 PM GMT
EU: 6 PM CET
NA East: 6 PM ET
NA West: 6 PM PT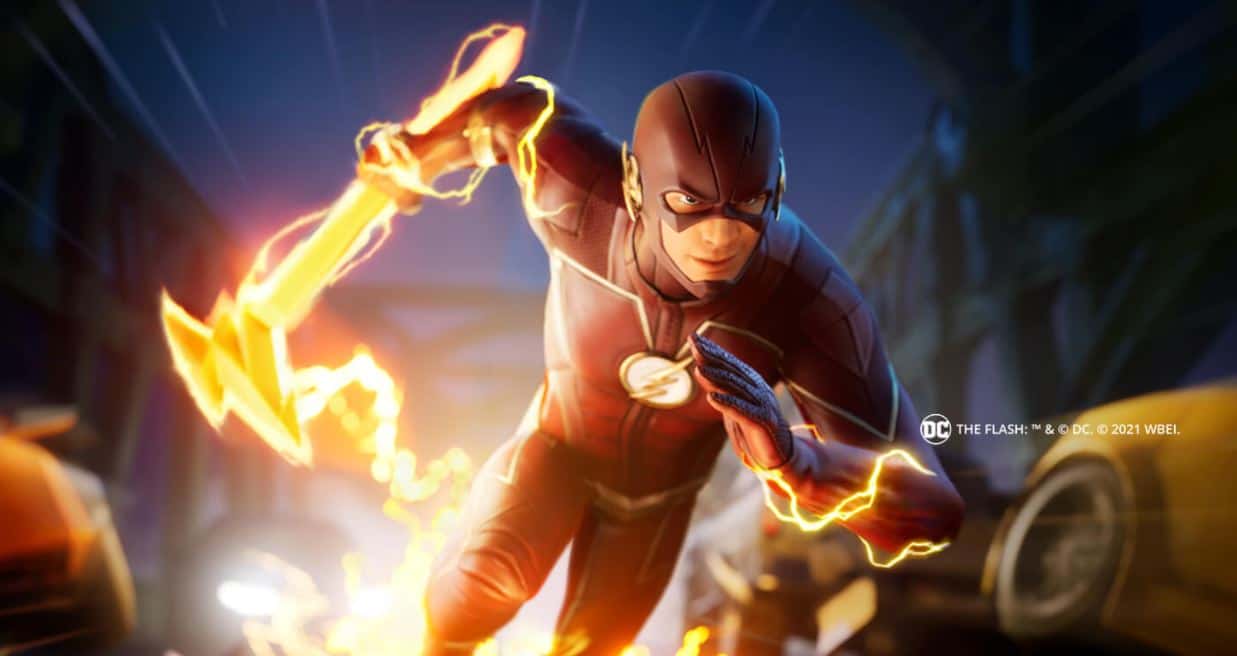 Scoring System
Players get one point per elimination along with 42 points for a Victory Royale, or 36 and 32 points for second and third place. Here's the full breakdown of the scoring system:
Victory Royale: 42 Points
2nd: 36 Points
3rd: 32 Points
4th: 30 Points
5th: 29 Points
6th: 28 Points
7th: 27 Points
8th: 26 Points
9th: 25 Points
10th: 24 Points
11th: 23 Points
12th: 22 Points
13th: 21 Points
14th: 20 Points
15th: 19 Points
16th: 18 Points
17th: 17 Points
18th: 16 Points
19th: 15 Points
20th: 14 Points
21st: 13 Points
22nd: 12 Points
23rd: 11 Points
24th: 10 Points
25th-29th: 9 Points
30th-34th: 6 Points
35th-39th: 3 Points
40th-44th: 2 Points
45th-50th: 1 Point
How to get the Flash Skin for Free in Fortnite
There's no set number of points you need in order to get the Flash Fortnite skin for free. You'll need to place top 3,500 in Europe, top 1,750 in NA East, and top 500 in NA West. Players have a three hour window in which they can play up to ten games.