Epic Games have decided to take Fortnite to mobile, stating that the gameplay will be exactly the same, including weekly updates. Fortnite will first be available on iOS with Android to also be launching within the next few months.
Players that want to have the first experience at this mobile version had to sign up on the Fortnite website and today is the day that the lucky few will be selected.
If you have been chosen to participate, you will receive an email with a link to download the game in the App Store. You will also receive friend invite codes to share with other players. The devices Fortnite will be compatible with are the iPhone 6S/SE and later models, iPad Mini 4, iPad Pro, iPad Air 2, iPad 2017 device.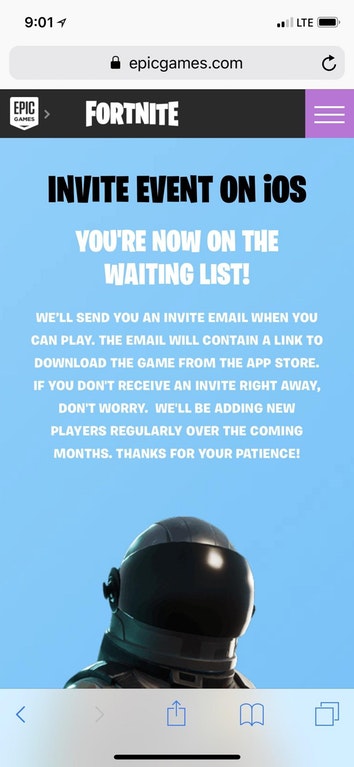 UPDATE: Sign up here – https://www.epicgames.com/fortnite/en-US/mobile/sign-up
What happens if you haven't received an invite?
You may receive a friend invite code if your friend has received an invite email. If not, Epic will be issuing out more invite emails over the next few months, so check your emails regularly!