Fortbyte 17 – Found inside a wooden fish building has been unlocked and is available to collect.
Epic Games have released another Fortbyte challenge as they have done every day since Season 9 launched. At 2 PM BST, a new challenge unlocks and today is no different.
So far since the season launch, we've had a handful of challenges that require players to go in-game to collect Fortbytes with the latest Fortbyte challenge requiring players to go to a montain top where there's a cactus wegde at daytime in order to collect Fortbyte 81.
The new Fortbyte challenge can be seen below:
Fortbyte 17 – Found Inside a Wooden Fish Building
Fortbyte 17 Location – Found inside a Wooden Fish building location guide
Find our Fortbyte guides and videos helpful? Use our Support-A-Creator code "FORTNITE-INSIDER" in the bottom right of the item shop if you want to support us.
The Fortbyte 17 challenge provides the location of the Fortbyte, a wooden fish building. The wooden fish building was added to the Fortnite map at the start of Fortnite Season 9 and can be found on the north side of the map.
The wooden fish building is in the hot springs, and the fish building can be found in the hotsprings, the one at the bottom left hand side as marked below in the map.
Wooden Fish building location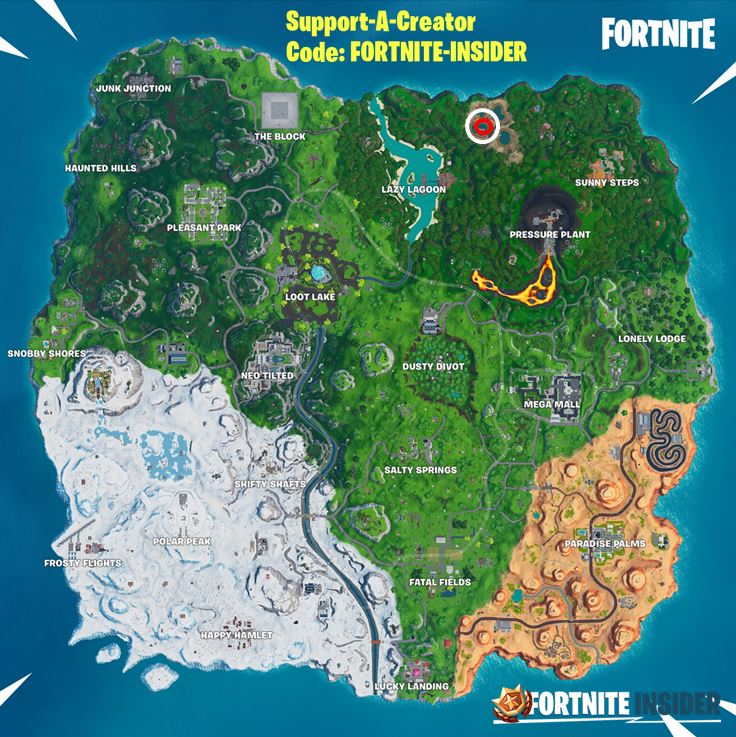 Here's the exact location of Fortbyte 17 on the map. The fortbyte can be found more towards the east side of the fish building at the bottom floating above the water.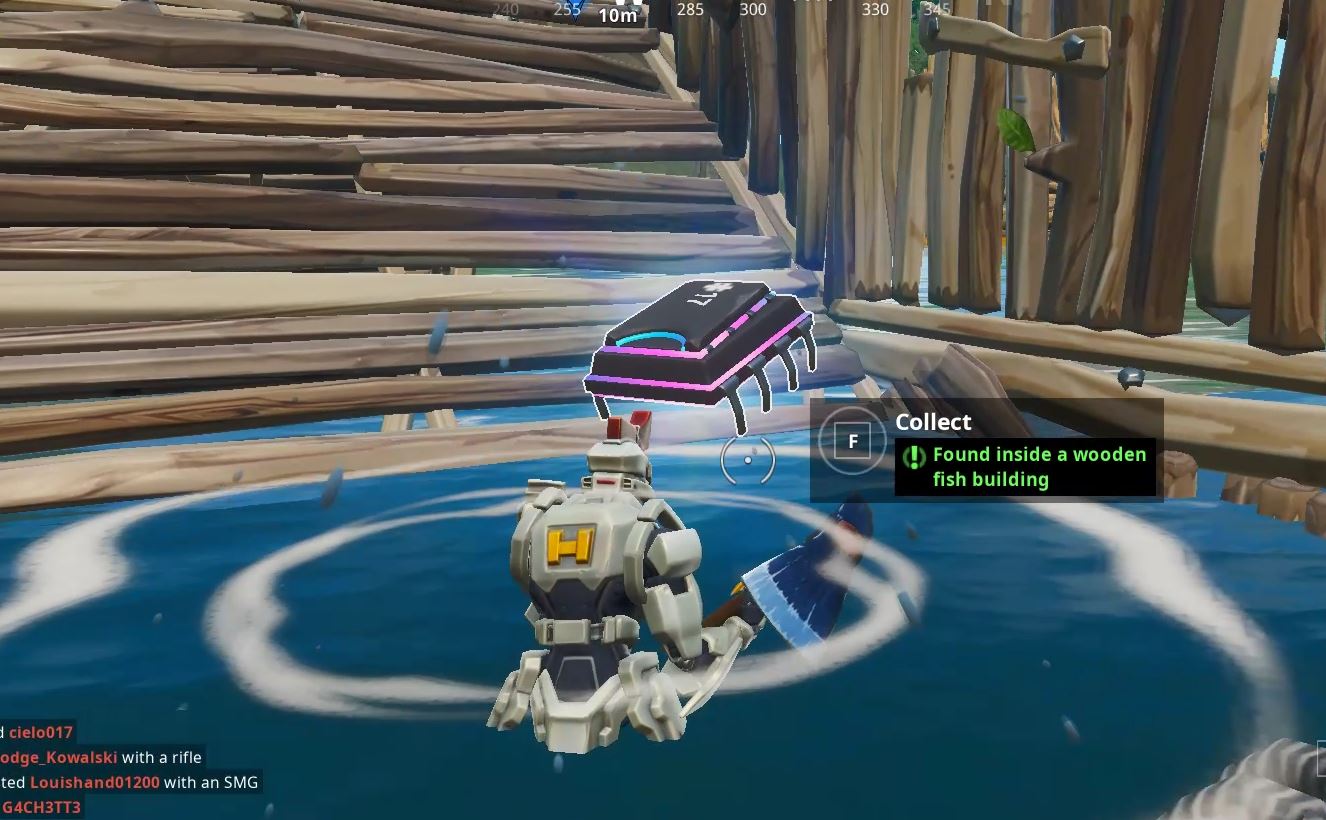 Here's a video on the location and where to collect Fortbyte 17 – found inside a wooden fish building: