Fortbyte challenges are a new addition to Fortnite Season 9 with a new challenge unlocking each day. A new challenge has unlocked for today and is available to complete. Here's the location of the new challenge, Fortbyte 22 – Accessible by using the Rox Spray in an underpass.
It's that time of day again, a new Fortbyte challenge has been unlocked as it has done at this time every day since Fortnite Season 9 launched.
So far, every Fortbyte challenge that has unlocked since the season launched requires players to go in-game and collect Fortbyes. Some Fortbytes are locked and require players to perform a certain action such as completing a pressure puzzle, using a spray, or performing an emote in a certain location.
Today's Fortbyte challenge/task can be seen below:
Fortbyte 22 – Accessible by using the Rox Spray in an underpass.
Fortbyte 22 Location – Accessible by using the Rox Spray in an underpass
Find our Fortbyte guides and videos helpful? Use our Support-A-Creator code "FORTNITE-INSIDER" in the bottom right of the item shop if you want to support us.
As given away by the challenge, Fortbyte 22 can be found in an underpass. In order to actually collect Fortbyte 22, players will need to use the Rox Spray in an underpass.
Rox Spray
The Rox Spray is part of the Fortnite Season 9 Battle Pass and is unlocked at tier 6 of the Battle Pass.

The underpass on the map is actually found in Neo Tilted. You can see the exact location of the underpass below.
Fortnite Underpass Location
The underpass is in Neo Tilted, the newly rebuilt Tilted Towers that was introduced at the beginning of Season 9. The underpass is near where the pawn shop was before Tilted Towers was destroyed last season. You'll find a truck near the underpass.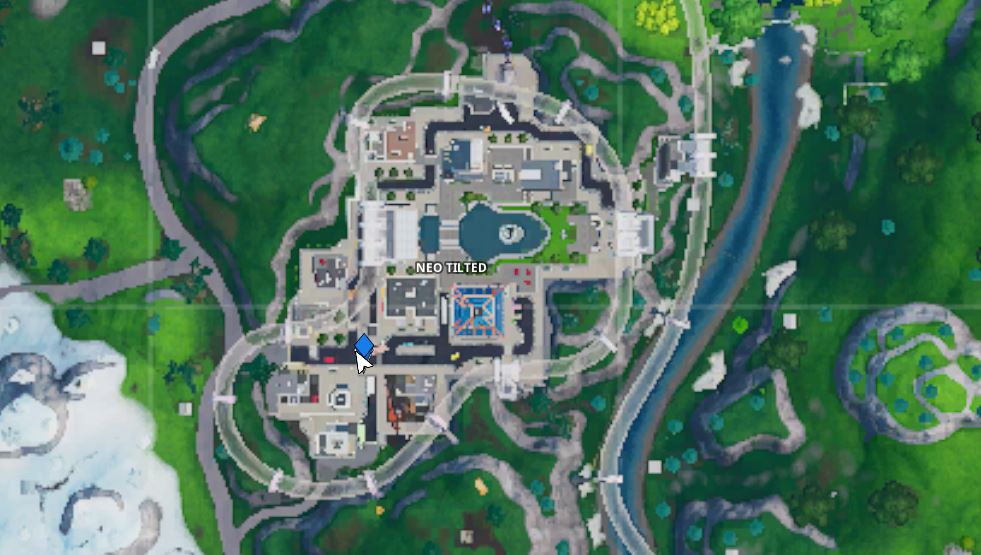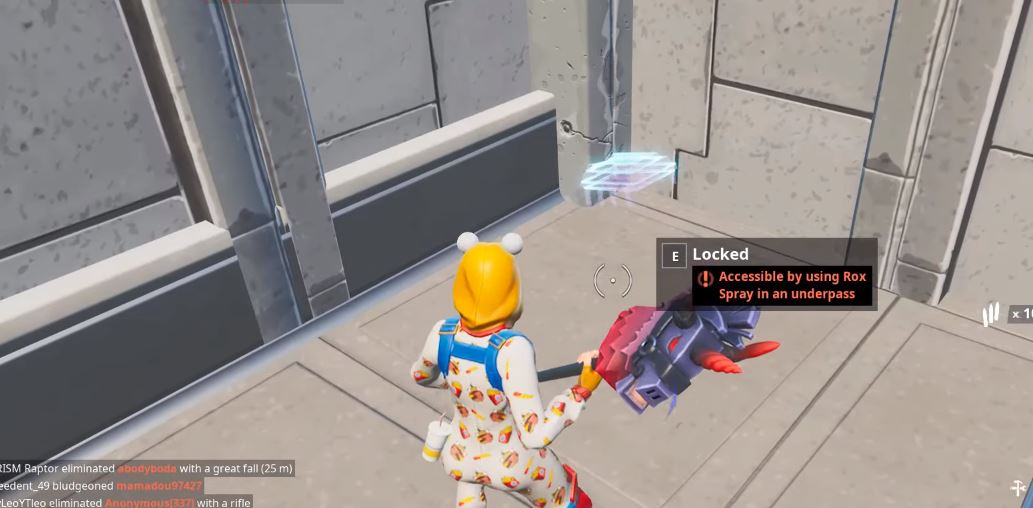 Here's Fortbyte 22 in-game, in the corner of the underpass:
Once you've located it in-game, simply collect Fortbyte 22 in order to complete the challenge/task.