Here's the location of where to find Fortbyte 34 Found between a fork and knife.
Yesterday was the final day of the 14 days of summer event, however players can still complete the challenges for the next few days. We still have the daily Fortbyte challenges, although there aren't too many challenges left.
Yesterday's Fortbyte challenge was Fortbyte 37 – Found inside a disaster bunker basement in Pleasant Park. Today's Fortbyte challenge and guide can be seen below.
Fortbyte 34 Found between a fork and knife
Fortbyte 34 Found between a fork and knife Location
As always, Epic have provided a hint as to where today's Fortbyte can be found and collected.
Fortbyte 34 can be found between a fork and a knife. We've had challenges in the past that have been in or around the fork knife location, so most players probably know where this is located.
The fork knife location was added at the beginning of Season 8 and is currently found to the east of a sky platform.
The map also outlines the location of the fork and knife location, but if you're not sure where this is located, we have the exact location of where Fortbyte 34 will be thanks to Guille_GAG.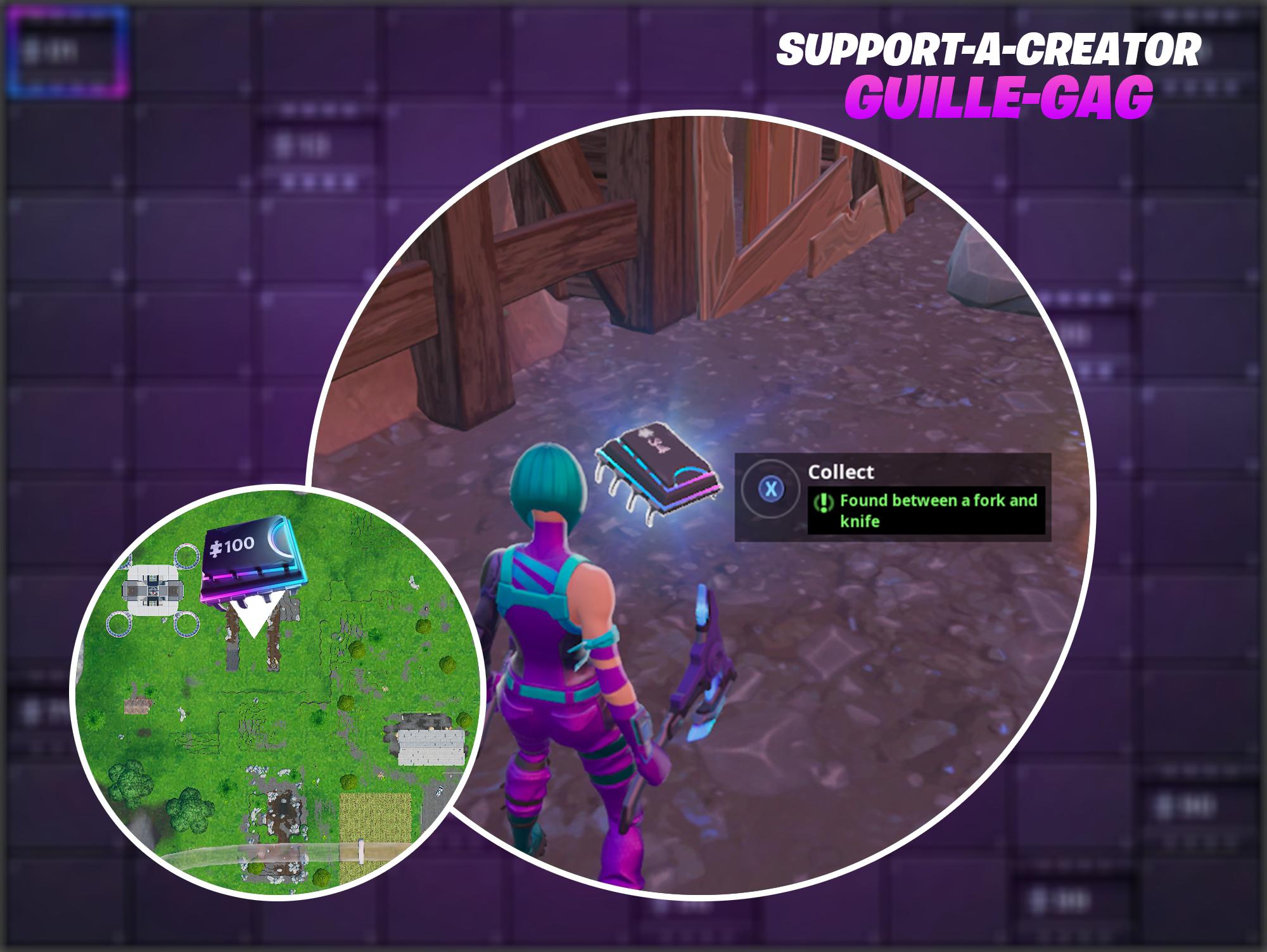 We'll have a video guide up shortly.