Here's the location of today's new Fortbyte, Fortbyte #69 – Found inside a stone pig building.
We have another Fortbyte challenge available to complete today. This is likely the last Fortbyte challenge that's available in the current v9.10 files, and Epic should be announcing the v9.20 time, which should release tomorrow.
In each update, Epic add a number of new files and this season, Epic have been added two weeks worth of Fortbyte challenges in each patch/client update. A new challenge has been unlocking at 2 PM BST each day, and a new Fortbyte challenge recently unlocked.
You can see today's Fortbyte challenge below:
Fortbyte #69 – Found inside a stone pig building
FORTBYTE #69 – Found inside a stone pig building LOCATION
At the beginning of each Fortnite season, Epic make drastic changes to the map to keep the game fresh. Epic also add smaller map changes, one of which was the stone pig building, added at the start of Season 8.
The stone pig building can be found on the edge of the south side of the map, near lucky landing. In order to get today's Fortbyte, players will need to find it inside a stone pig building. As always, we've marked the location of where it can be found.
Stone pig building LOCATION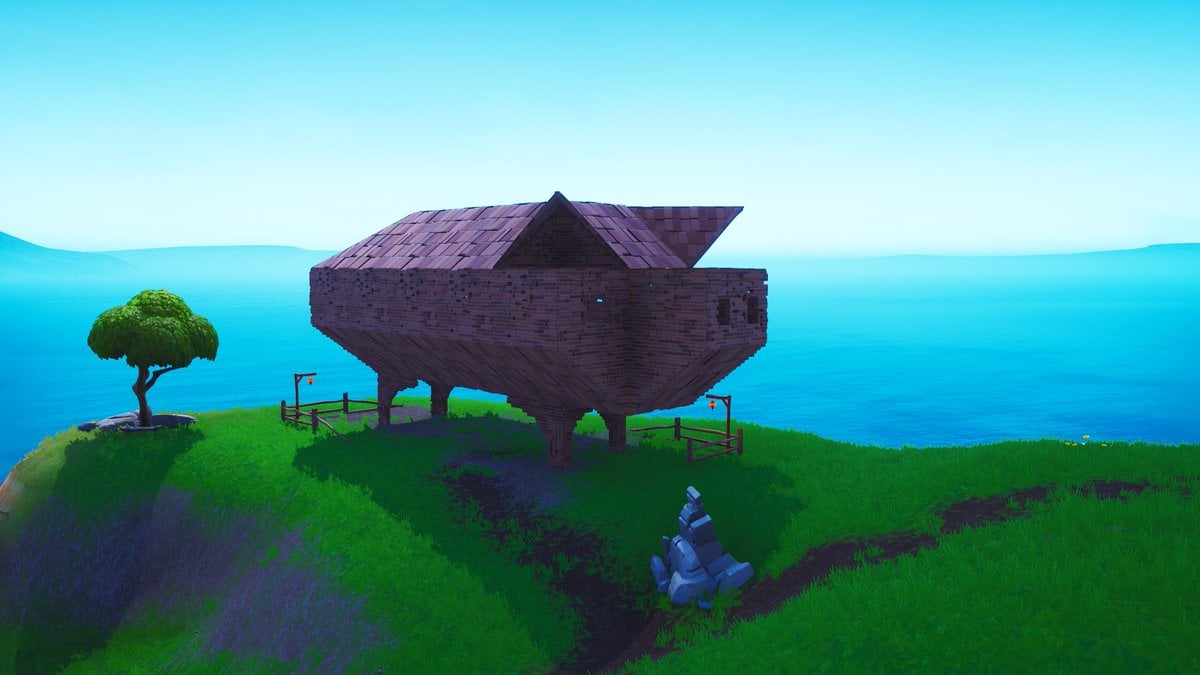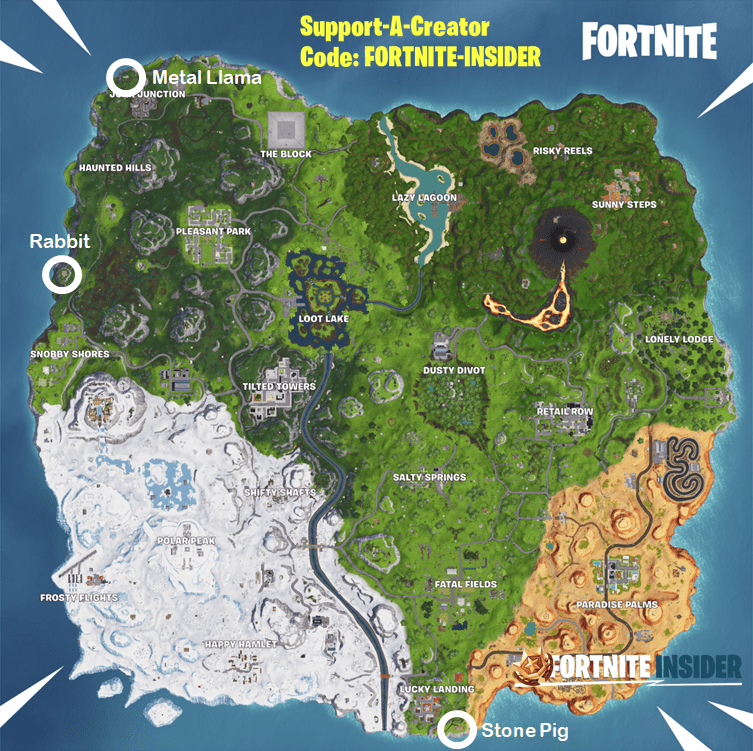 The Stone Pig building was featured in a season 8 challenge, and you can see the location on the map above.
Land on the pig building, edit the floor and drop down. You'll find Fortbyte 69 near the "I" in "Landing" as seen on the mini map.
Here's a video guide on Fortbyte 69: