We've got another Fortbyte challenge to collect in-game. Here's the location of the new challenge, Fortbyte 72 – Found within Salty Springs.
It's the time of day when Epic unlock a new Fortbyte challenge. We've had a new Fortbyte challenge that requires players to collect in-game every single day since Fortnite Season 9 launched.
Yesterday's challenge required players to use the Cuddle up emoticon in order to unlock the Fortbyte in a rock umbrella. A brand new challenge has been unlocked which can be seen below.
Fortbyte 72 – Found within Salty Springs.
Fortbyte 72 Location – Found within Salty Springs
As given away by the challenge, Fortbyte 72 can be found within Salty Springs. In order to actually collect Fortbyte 72, players will need to go around Salty Springs looking for today's Fortbyte.
There's good news. We've taken the guess work out of the challenge and provided the location of Fortbyte 72 below.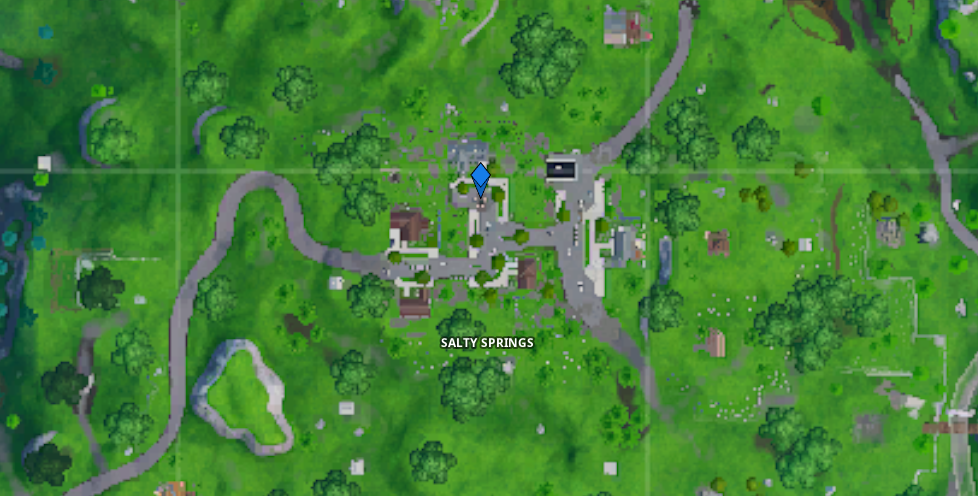 Fortbyte 72 can be located in front of a red brick house. Fortbyte 72 will be in the window of a tipped over red vehicle. You can either break the vehicle or access it through the window.
Here's what you're looking for in-game:
Here's a video of Fortbyte 72 – Found within Salty Springs being collected: