Epic Games have just announced a new Autumn Queen's Quest where you will be able to earn a free animated Wrap if you take part. Here's how to get your free reward.
There are many Events that have taken place in Fortnite Battle Royale where players have been granted free rewards for completing specific challenges in the game. Some of the rewards awarded to players in the past include Back Blings, Pickaxes, Wraps, Emotes and more.
A new Event has been announced by Epic Games called the Autumn Queen's Quest where players will be able to earn a free animated Wrap by taking part. This event is starting from today, Thursday 28th November, and is an event that requires the whole Fortnite community to take part.
There is a goal of 2,500,000,000 points that players will need to reach by 8pm ET on the 1st December in order for the free reward to be granted to everyone who has taken part. Here is the Falling Leaf Wrap that you will earn if the goal is reached, which is animated:
How to earn points in the Autumn Queen's Quest
There are three ways in which you can earn points for this quest, which are very simple:
Heal allies with the Bandage Bazooka – 1 point per 1HP healed
Revive a teammate – 2 points
Play a match with a Friend – 5 points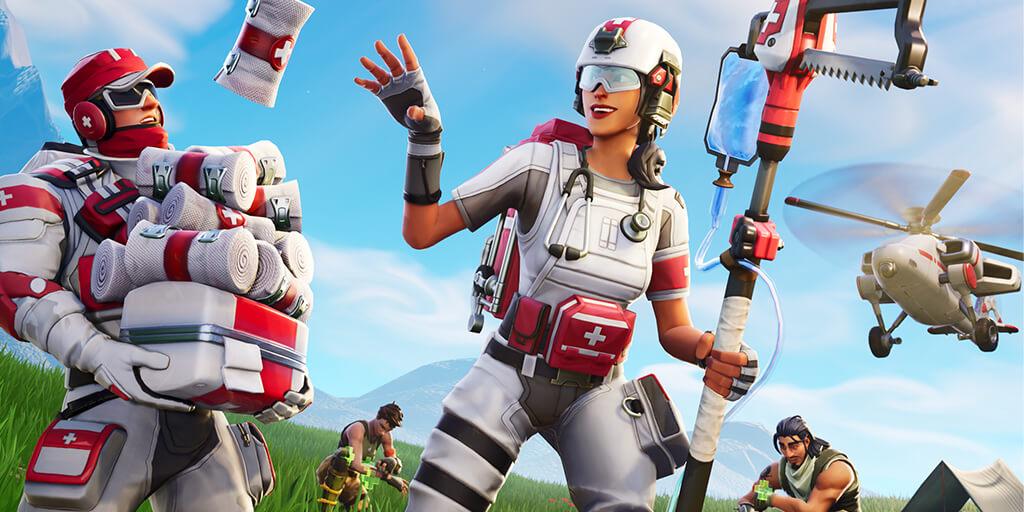 This quest is all about helping each other and should be very easy to complete. Make sure you play at least match whilst this quest is live in order to be eligible to claim the free reward. All players that are eligible will be granted the free prize on December 6th if the goal is reached.
You can track the total points at any time by clicking here. Make sure you help the community reach the goal before the deadline!