Here is how you can get the Marvel Daredevil Skin in Fortnite Battle Royale and what you need to do to enter the Daredevil Cup.
The whole of Fortnite Chapter 2, Season 4 is based on the Marvel characters and there are also a LTMs (Limited Time Mode) dedicated to the collaboration. In the Marvel Knockout mode, you and your team are given a different set of powers to battle opponent with mirrored abilities. There is another LTM called Marvel Takeover where you will need to earn points with your team by capturing reactors and defending them for extra points.
All of the Season 4 Battle Pass Skins are all of Marvel characters and there are some Marvel Skins that have been made available to purchase in the Item Shop, such as the Silver Surfer. Epic have now revealed a new series coming to Fortnite where players can compete to win different Marvel Skins, called the Marvel Knockout Super Series and you can read all the details below.
Fortnite Daredevil Cup – Marvel Knockout Super Series
The Marvel Knockout Super Series will feature four competitive cups which will all be centered around the Marvel Knockout game mode. These four cups will build up to a final, $1,000,000 tournament to conclude the Marvel Knockout Super Series happening on November 21st.
The first cup is called the Daredevil Cup and winners will receive the Daredevil Skin before anyone else. Even if you do not win, you will be able to purchase the Daredevil Skin at a later date when it features in the Item Shop, although it has not been announced when it will be available.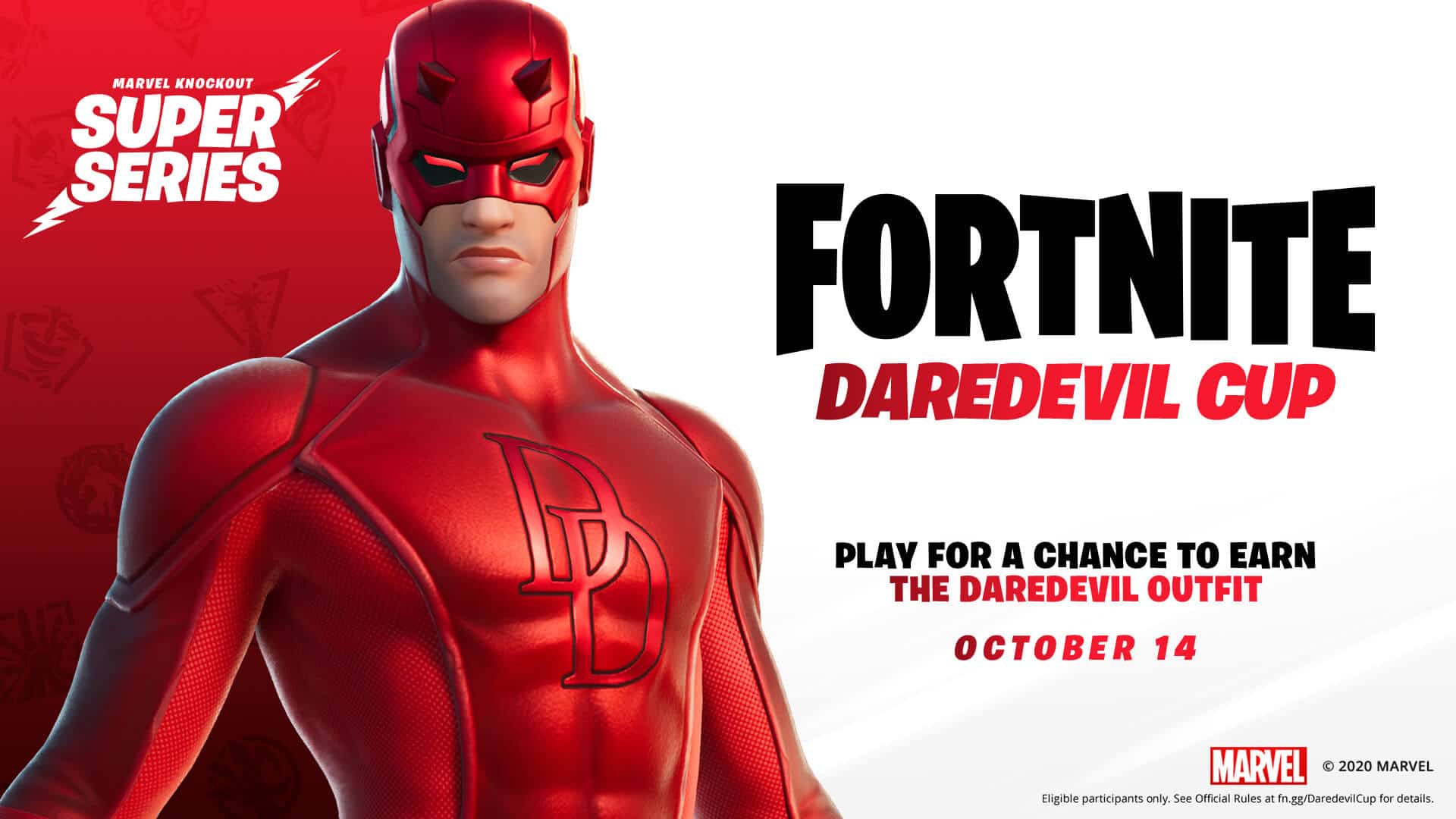 The Daredevil Cup will be available this Wednesday 14th October and the top teams from each region will be granted the Skin.
Fortnite Daredevil Skin
Here is the official image of the Daredevil Skin that will be awarded to the winners and will be available in the Item Shop at a later date.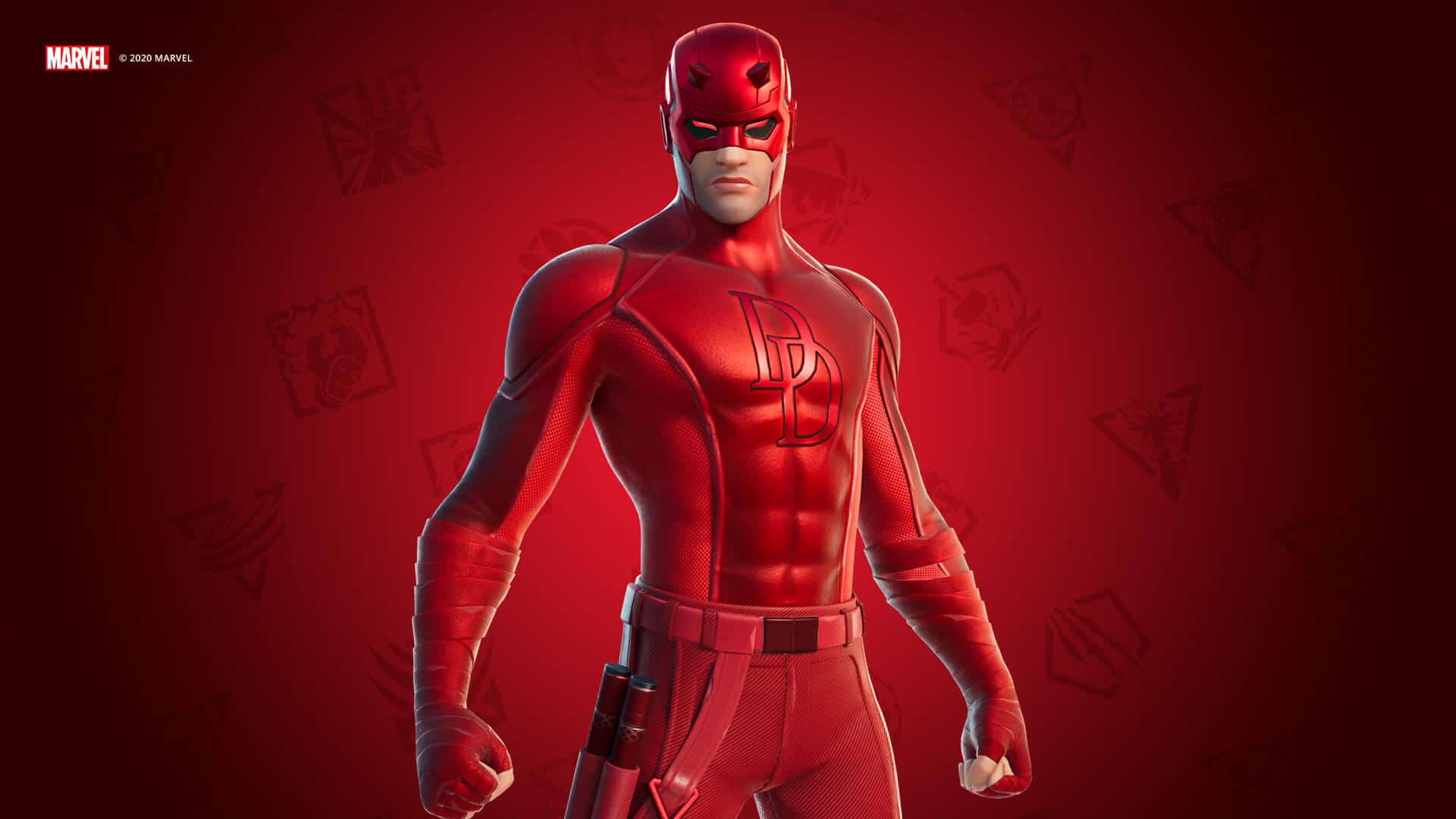 To read all of the official rules, click here.
Anyone who participates in all four of the cups will also receive the exclusive Nexus War Glider as well, even if you do not win any of the cups.
There will be three other cups, which means we could be seeing three new Marvel Skins added to Fortnite. As always we will be letting you know any more information as it releases so be sure to turn website notifications on for all the latest Fortnite news.