PlayStation players have yet another PlayStation Plus Celebration pack that includes the Trilogy Fortnite skin and the Reliant Blue Back Bling.
Epic Games have released numerous Fortnite packs or skins that are exclusive to a specific platform. We've recently had Merry Mint Pickaxe that's only available in certain countries upon purchasing an officially licenced Fortnite product.
Samsung owners have had the Fortnite Glow skin and the iKONIK and Galaxy skins before that. Xbox owners and Nintendo Switch owners also have exclusive skins when purchasing a console or controller, but PlayStation players have had the best luck.
There have been a number of PlayStation Plus Celebration Packs that have been released in the past year. These packs include a free Fortnite skin along with other cosmetics. All players need is PlayStation Plus in order to redeem these celebration packs.
One of the previous PlayStation Plus Celebration Packs included a free pickaxe, wrap, emoji and banner as seen below: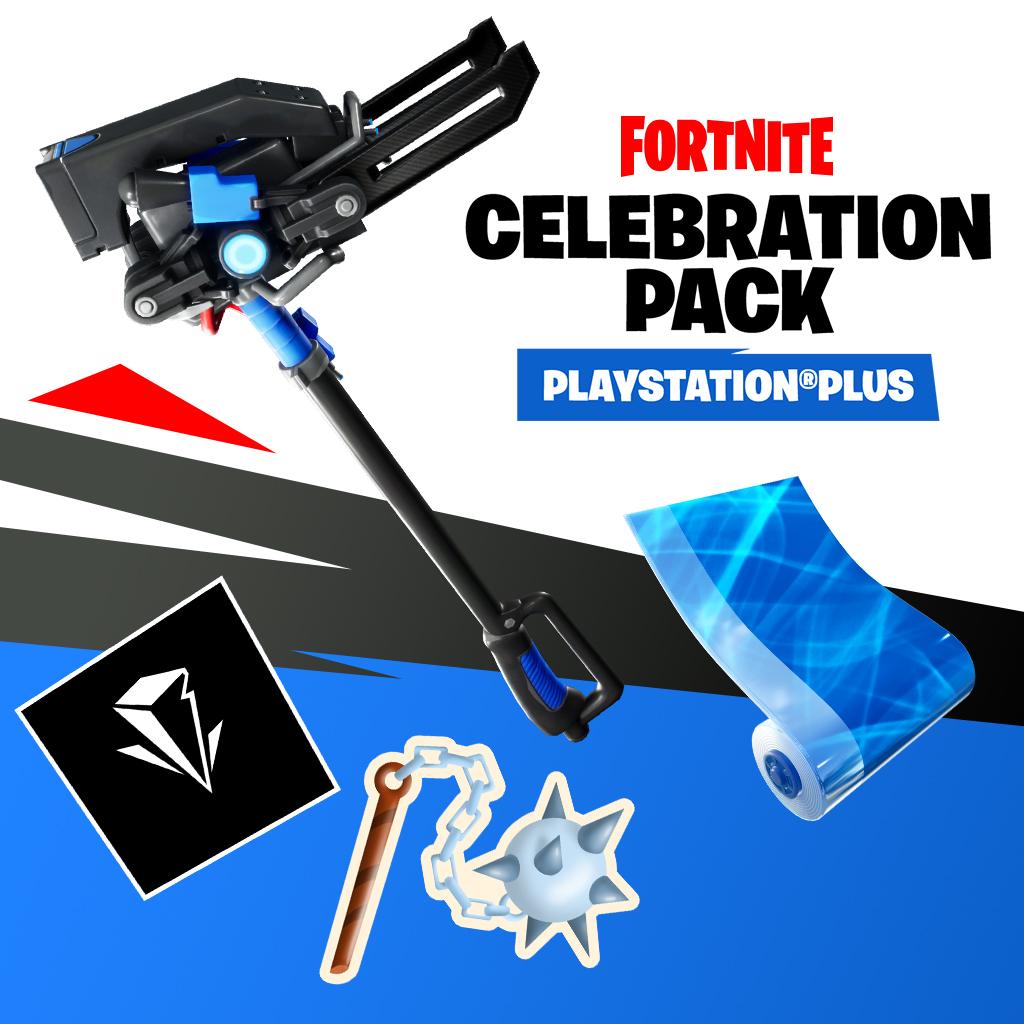 There's been other PlayStation Plus Celebration packs including the pack that includes the Coaxial Blue Glider, the Blue Fusion Contrail and a loading screen. PlayStation players have also received free packs including the Prodigy skin, Tabulator back bling, 2D Pizza emoticon, Blue Striker, Carbon Commando, and the Blue Team Leader.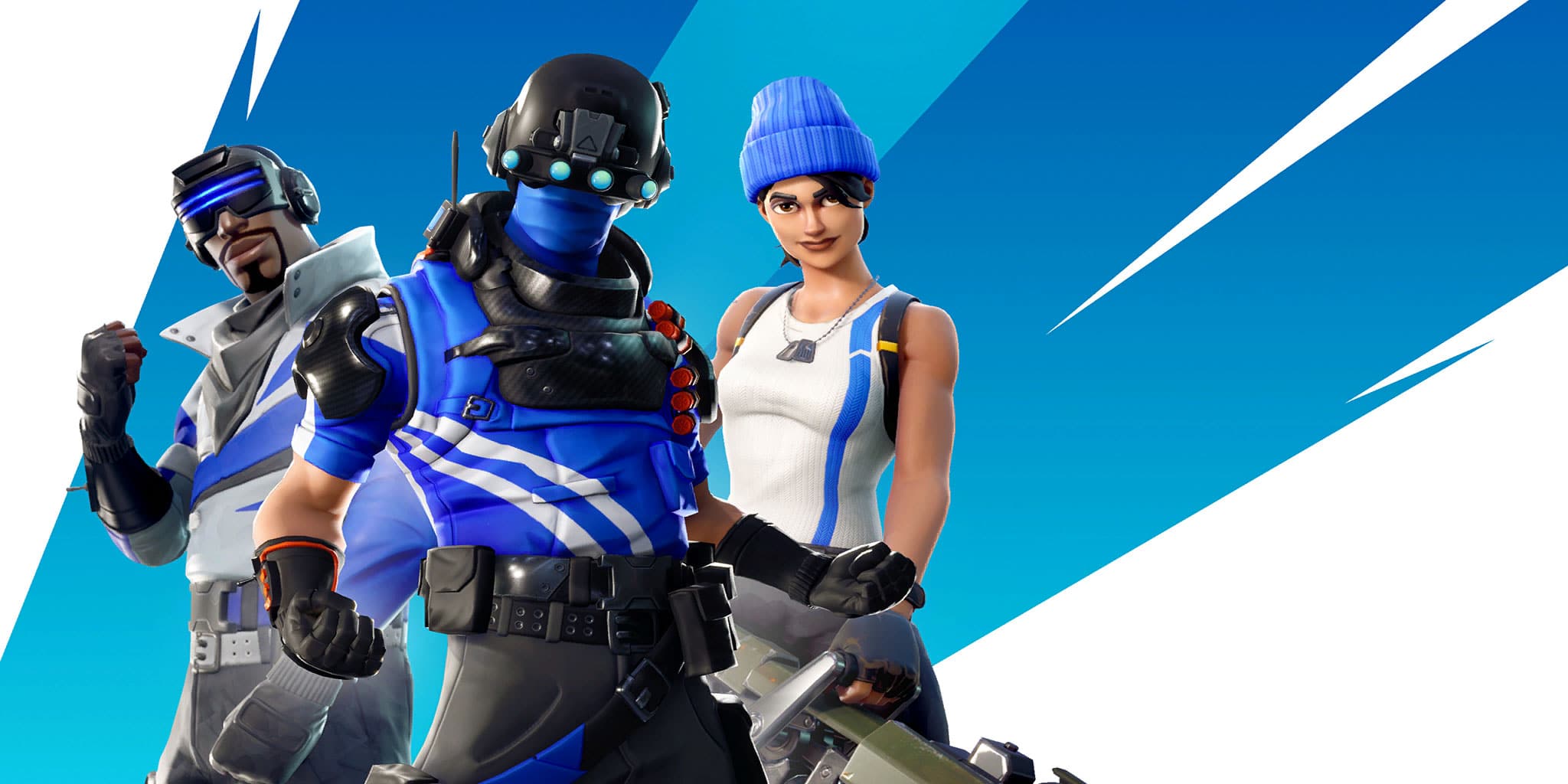 Another PlayStation Celebration pack is now being rolled out.
Fortnite PlayStation Plus Celebration Pack
A new PlayStation Plus pack is rolling out with it currently available in New Zealand. The pack includes the Trilogy outfit/skin along with the Reliant Blue Back Bling. You can check out both cosmetics below.
Fortnite Trilogy Skin
Looks like the Carbon Commando Fortnite skin now has a female counterpart.
Fortnite Reliant Blue Back Bling
When is the Trilogy PlayStation Plus Celebration Pack Available?
The pack is available in any country where it's currently the 13 December. The pack will launch worldwide on that date. Here's a look at the pack on the New Zealand PlayStation store: