Here's how to get Frozen Peely early from the Fortnite Winterfest 2021 Christmas presents along with the acual release date for Polar Peely.
We're on day eight of the Fortnite Winterfest 2021 Christmas event. There's been a new challenge that rewards players with 18,000 XP each and once players complete seven challenges, they'll get the Snowmando Glider.
Once ten challenges have been completed, players will get a free back bling. Alongside the rewards from the challenges, players have a new Fortnite Winterfest 2021 present to open from the lodge.
Yesterday, players could open the present to get the Krisabelle skin. However, a lot of players aren't currently able to unlock the skin as you'll need to open all the presents around Krisabelle present beforehand.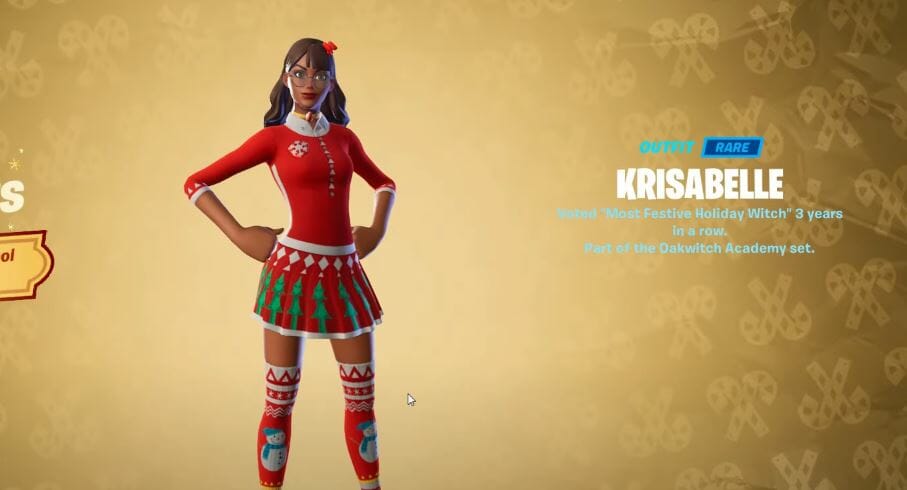 You might have noticed some players have unlocked the Frozen Peely (Polar Peely) skin early. Here's how they did it along with an official release date for the highly anticipated Christmas free skin.
Polar Peely Skin Release Date
The ice around the Polar Peely Winterfest Fortnite present has been melting daily. When the skin is available, there will be no ice remaining around the Polar Peely skin which you can find on the right side of the Cozy Lodge.
The official release date when players get get Frozen Peely in on December 28th, 2021. Thankfully, we don't have to wait until the fourteenth day to unlock the second skin.
UPDATE: December 25th, 2021 – Epic Games have set it so you can unlock Frozen Polar Peely TODAY!
How to Get / Unlock Frozen Peely Early
Players were able to get/unlock Frozen Peely early in Fortnite from the present by using a glitch. As far as we know, players would join a certain Discord channel and manage to get Frozen Peely early.
We're not going to write the exact method because it's either patched, or it will get you banned. There also seem to be some scam Discord links going around on both YouTube and Twitter, so PLEASE do not follow any methods from either platforms.