Here is a recap of the live Fortnite x Marvel, The Devourer of the Worlds event in case you missed it.
Epic are known for collaborating with big franchises to make Fortnite more exciting, but nothing has quite compared to the collaboration they have done with Marvel this season! Chapter 2, Season 4 was all based on Marvel, with all the cosmetic rewards being Marvel themed and map changes showing more of the Marvel world coming to Fortnite.
This season was longer than most seasons are scheduled to be, but Epic had added new XP Xtravaganza Challenges for every week over week 10 for players to have a better chance of completing the Battle Pass and unlocking the style variants for each Skin.
Fortnite Season 4 Live Event – The Devourer of the Worlds
The live event for the end of this season was called "The Devourer of the Worlds", which of course relates to Galactus. The description for the mode reads, "Defend the Island to save all Reality!" Approximately one hour before the event, the Save the World mode was disabled and then approximately 45 before the event, the event mode was available and all other modes were removed.
At the start, everyone was placed on the Helicarrier, and then when the timer ran out, Galactus came closer to the carrier and he said, "Beware.. I hunger!" He then knocks the Helicarrier and Iron Man comes and gives a Jetpack to you. Players are told they are have to stop Galactus from getting to the Zero Point and will need to drive a Battle Bus to help.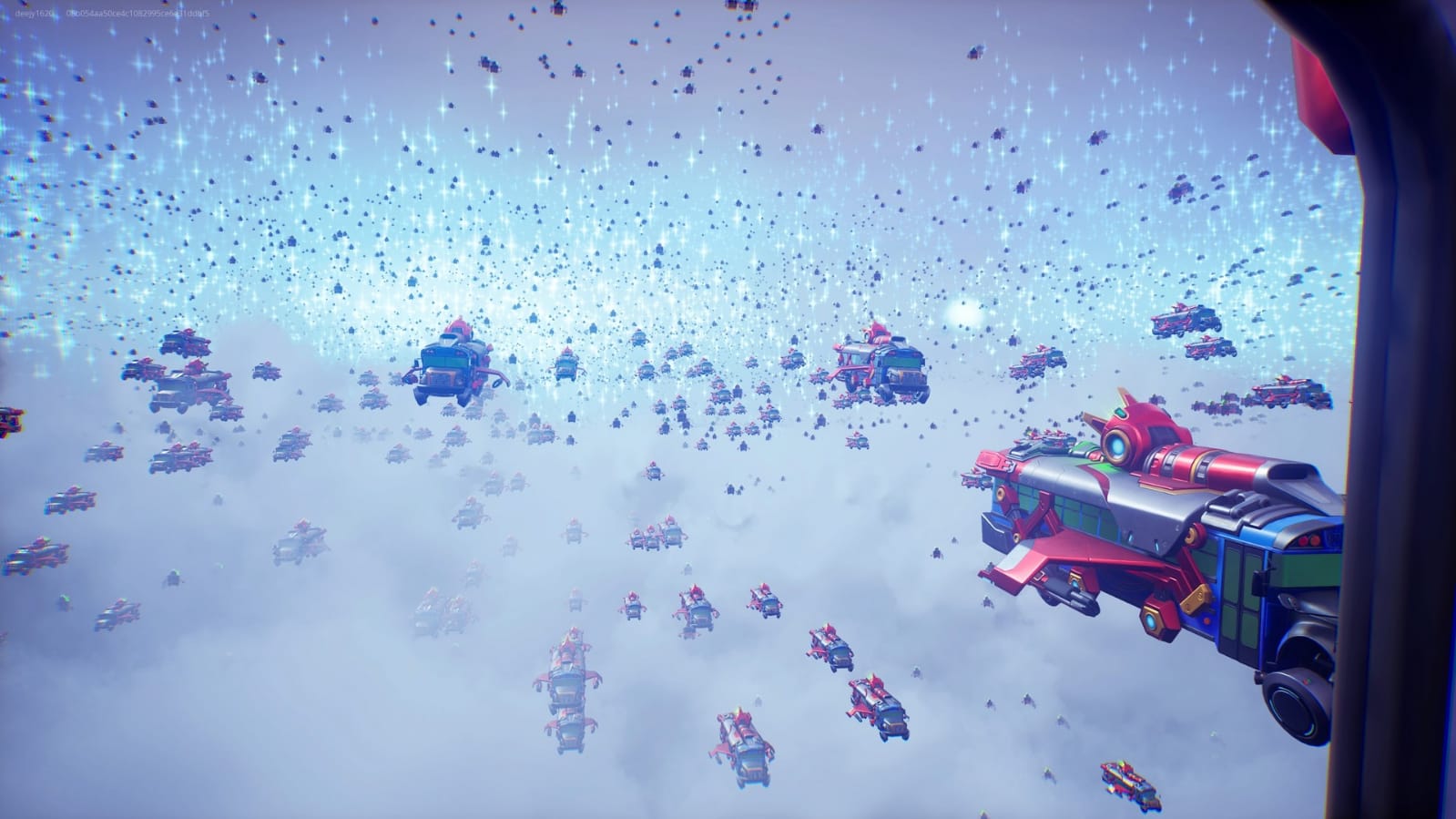 Players could then drive the Battle Bus and shoot at the drones to distract Galactus so the other clone Battle Buses could be eaten by Galactus, sending him back to where he came from. Thor and Wolverine both helped to destroy the drones. Galactus then shouted, "This is not possible!" and then was teleported away. We also see a cutscene of the 'real world' and we seen Jonesy wake up. What this means, we still do not know for sure.
Here is a full video of what happened in the event:
This is probably the best live events in terms of player interaction that has taken place in Fortnite Battle Royale thus far. Let us know if you managed to get into a match to experience the event yourself and how you would rank this event compared to others in the comments section below.