Epic Games has announced a new Fortnite Galaxy Cup in 2022, Galaxy Cup 3. Players can earn the Khari Galaxy skin for free and here's how.
The first Fortnite Galaxy skin was released back in 2018 with the release of the Samsung Galaxy Note 9. Those that bought the phone were able to get their hands on the original Galaxy outfit.
Unfortunately, it was a limited edition skin that is now unredeemable. Since then, there have been other Fortnite Galaxy skins that have been released either as part of a promotion or a tournament like the Galaxy Cup.
The last Fortnite Galaxy cup took place on August 29th, and players were able to get their hands on the Galaxy Grappler outfit, the Hands of the Galaxy Back Bling, and the Vortextual Wrap.
Here's a look at the cosmetics: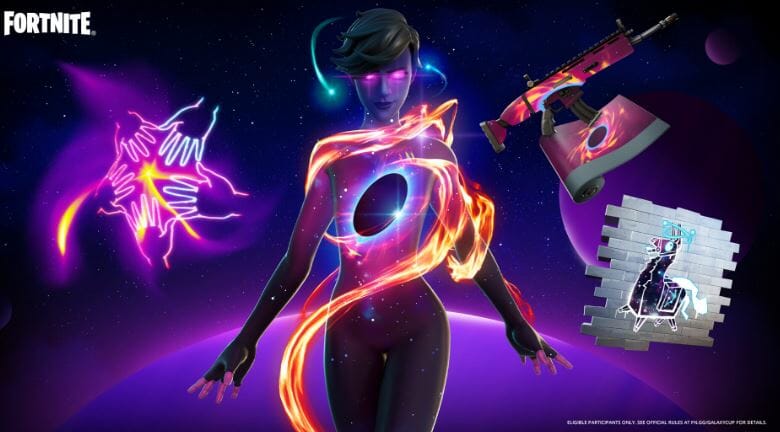 Epic Games have now announced the Fortnite Galaxy Cup 3 along with the new Galaxy skin, Khari. Here's everything you need to know about the Galaxy Cup 3 including how to participate, how to earn the cosmetics, and what the new outfit and back bling looks like.
Galaxy Fortnite Cup 3 – 2022 Date and Time
The Fortnite Galaxy Cup 3 will take place on July 16th and 17th. That means it'll take place this weekend and you'll have both days to compete in the Zero Build Solo competition. You can check the compete tab in-game so find the exact start time for your region.
How to get the Khari Fortnite Galaxy Evolved Skin
The top performing players in each region will receive the Khari Galaxy Evolved Skin for free along with the Truth's Quiver Back Bling. Any player who earns at least eight points will receive the Galaxy Creation Spray for free.
Here's a look at the skin and spray: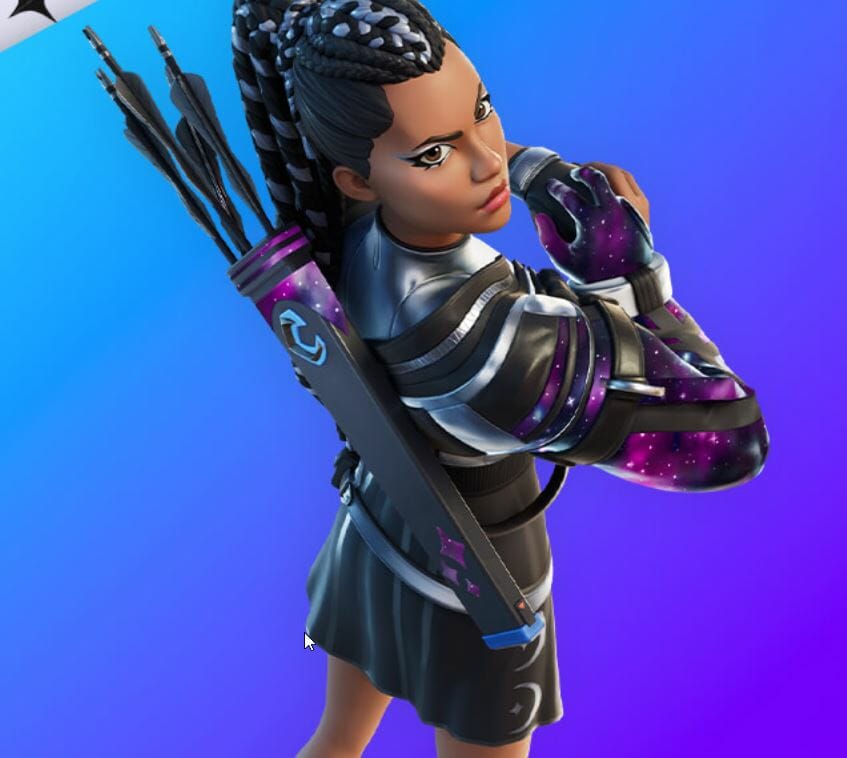 The Khari Galaxy skin will be available to purchase in the item shop at a later date. Anyone that earns the Khari outfit from the cup will earn the Terrbound style variant for free.
How to score Galaxy Cup Points
To Earn points in the Galaxy Cup 3, players will need to get eliminations and finish high. Here's the points system for the cup:
Victory Royale: 30 points
2nd: 25 points
3rd: 22 points
4th: 20 points
5th: 19 points
6th: 17 points
7th: 16 points
8th: 15 points
9th: 14 points
10th: 13 points
11th – 15th: 11 points
16th – 20th: 9 points
21st – 25th: 7 points
26th – 30th: 5 points
31st – 35th: 4 points
36th – 40th: 3 points
41st – 50th: 2 points
51st – 75th: 1 point
Each Elimination 
1 point