It looks like owners of the Fortnite GeForce Counterattack bundle owners will be receiving a new variant.
According to Reddit user GoProVI, owners of the Fortnite GeForce Counterattack set when it was a Nvidia exclusive will be provided with a new variant of the set.
The Counterattack set was originally exclusive to players that purchased a GTX 1070Ti, 1070 or 1060 graphics card. However, the cosmetics then appeared in the Fortnite Item Shop on March 3rd. When the Counterattack cosmetics were available to purchase in the shop, some players were quick to point out that on the terms and conditions page for the bundle, there was no mention of the set being an exclusive offer. The Nvidia Bundle began on 29th November through till 22nd May, 2019.
Some players feel like the wording of the promotion suggested that the Reflex skin would be exclusive to players that purchased the Nvidia bundle and Reddit user GoProVI has emailed the Epic player support email asking about the set, as can be seen below:
Another email response has been posted on Twitter by realgsmnick: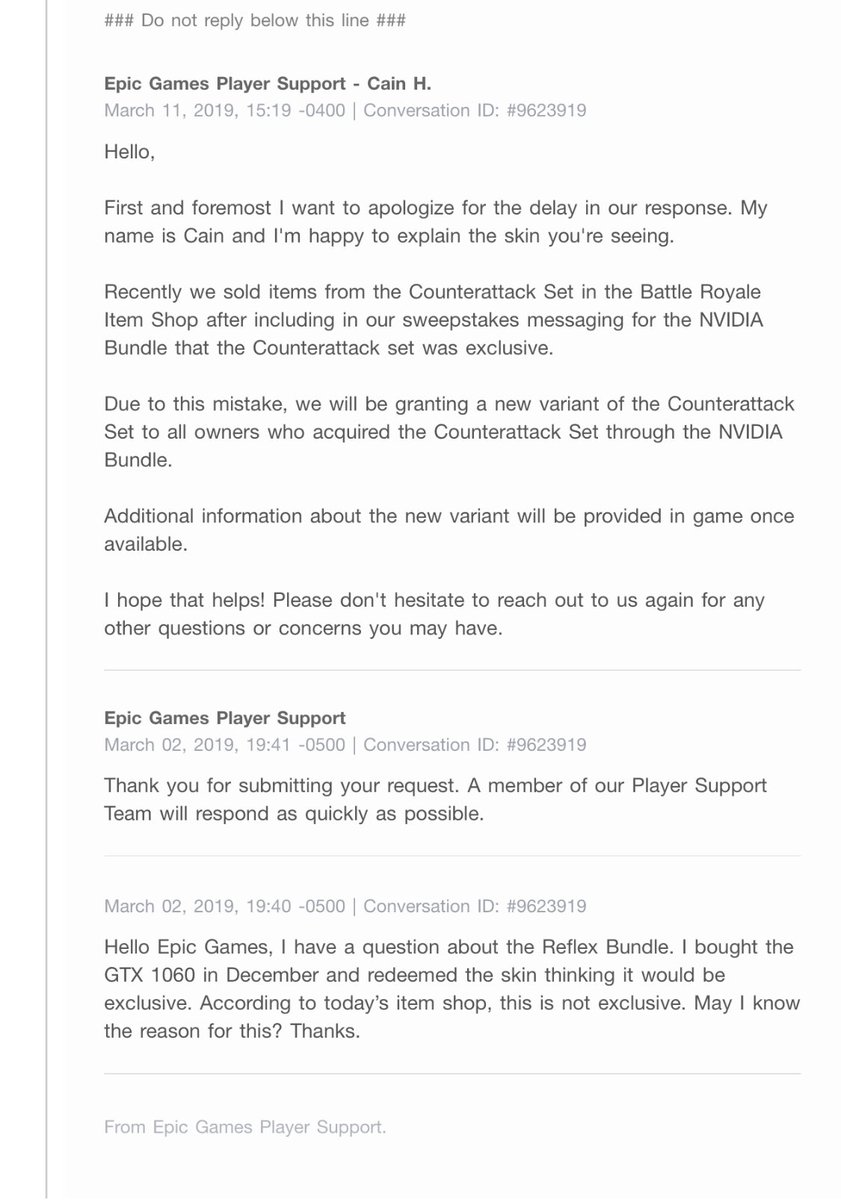 If this email isn't fake, everyone who obtained the cosmetics as part of the bundle will receive a new variant for free, although no additional information has been provided. The email also states that it was a mistake by Epic in putting these cosmetics available for sale in the item shop.
We'll have to wait and see if this is real, and we'll provide you with any new information that arises regarding the Counterattack bundle.