Here is where you can find Containment Specialist in Fortnite to complete the Ghostbusters: Afterlife Questline and all of the challenges you need to complete.
With the v18.21 Fortnite update that took place on Tuesday 19th October, there were a few new sets of challenges/ Punch Cards that were made available for players to complete. The Fortnitemares Challenges went live and there were also two new NPC Punch Cards, which were for Ariana Grande and Containment Specialist for the Ghostbusters: Afterlife Questline.
There are five stages for each Punch Card and in order to start them, you will need to converse with the relevant Character in-game. This article will show you how and where to find the Containment Specialist Character on the map and what challenges there are to complete.
Fortnite Containment Specialist Character Location
You will find the Containment Specialist character on the small island which is located south of the map at the Camp Cod Landmark. There are two characters in total you can find here now, but the NPC you want to talk to is under the little outside garage and here is what it looks like: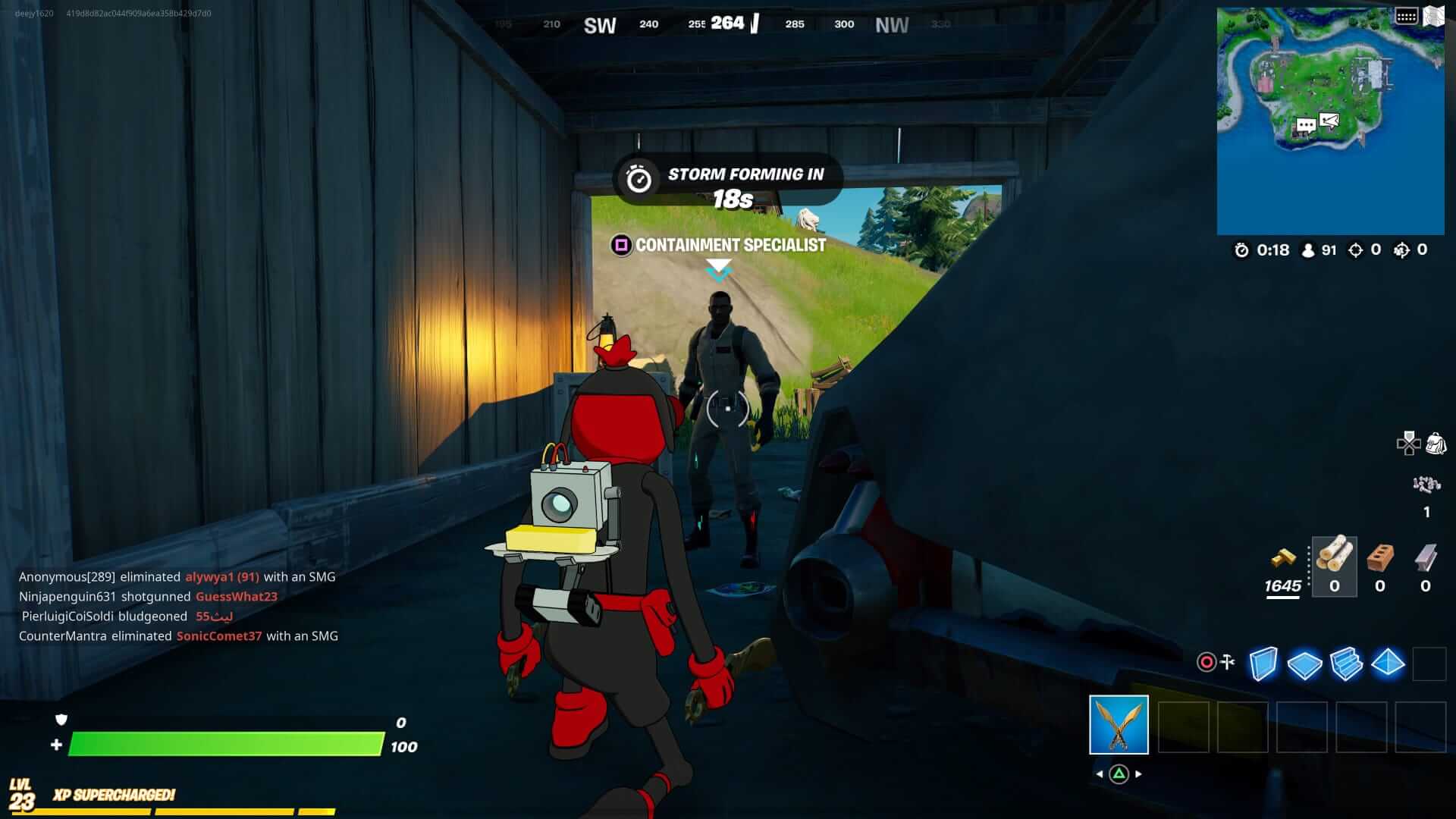 Once here, simply talk to him to start the first stage of the Punchcard.
Fortnite Ghostbusters: Afterlife Questline Challenges
Here are all of the five stages to the Ghostbusters: Afterlife Questline. We have made guides on how to complete each stage, which you can see by clicking on the one you need help with below:
Retrieve Mechanical Parts by Destroying Cars (5)
Deploy a Ghost Trap (1)
These challenges are only available for a limited time though so make sure you complete them as soon as possible to benefit from the additional XP as well as the cosmetics you can earn from the Fortnitemares challenges.