One of the Fortnite Challenges you need to complete for Midas' Mission is to carry a giant pink teddy bear found in Risky Reels 100 meters. Here is a guide on how to complete this challenge.
New challenges are released every week in Fortnite and for Week 9 of Chapter 2: Season 2, the first part of Midas' Mission Challenges are available to complete. There are ten challenges to complete for this week and one of these challenges is to carry a giant pink teddy bear found in Risky Reels 100 meters.
Here is a guide on how and where to find and carry the pink teddy bear to complete the challenge. We would recommend completing this challenge in the Team Rumble mode.
Carry a Giant Pink Teddy Bear Found in Risky Reels 100 meters Fortnite
The challenge tells you that the pink teddy bear can be found at the Risky Reels Landmark. If you do not know where that is yet, it is located west of Frenzy Farm and we have marked it on the map below:
Giant Pink Teddy Bear Fortnite Location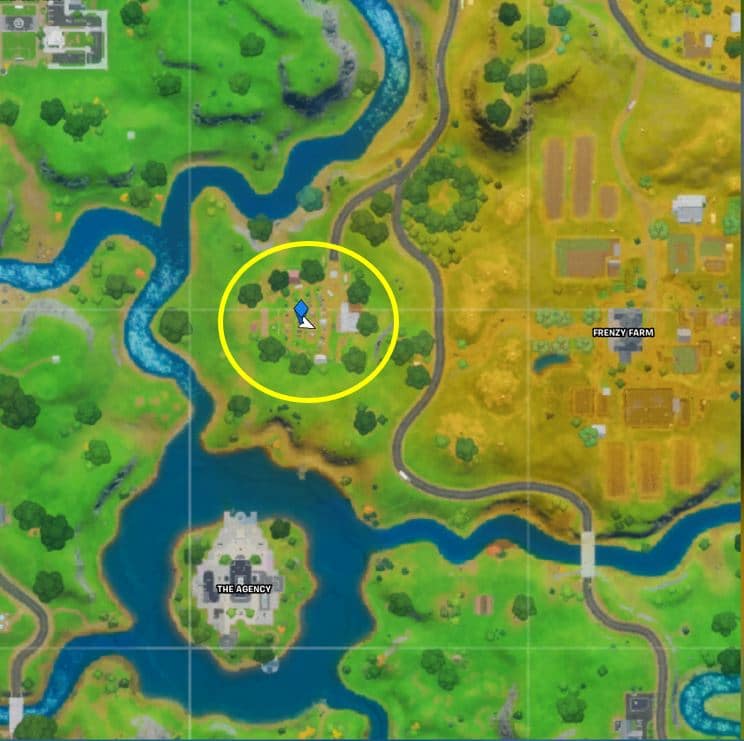 When you land in the middle of this location, you will see four giant pick teddy bears in this area. One of these bears is on the top of a car, one of these bears is in front of the barbeque and the other two are facing the screen, as can be seen below.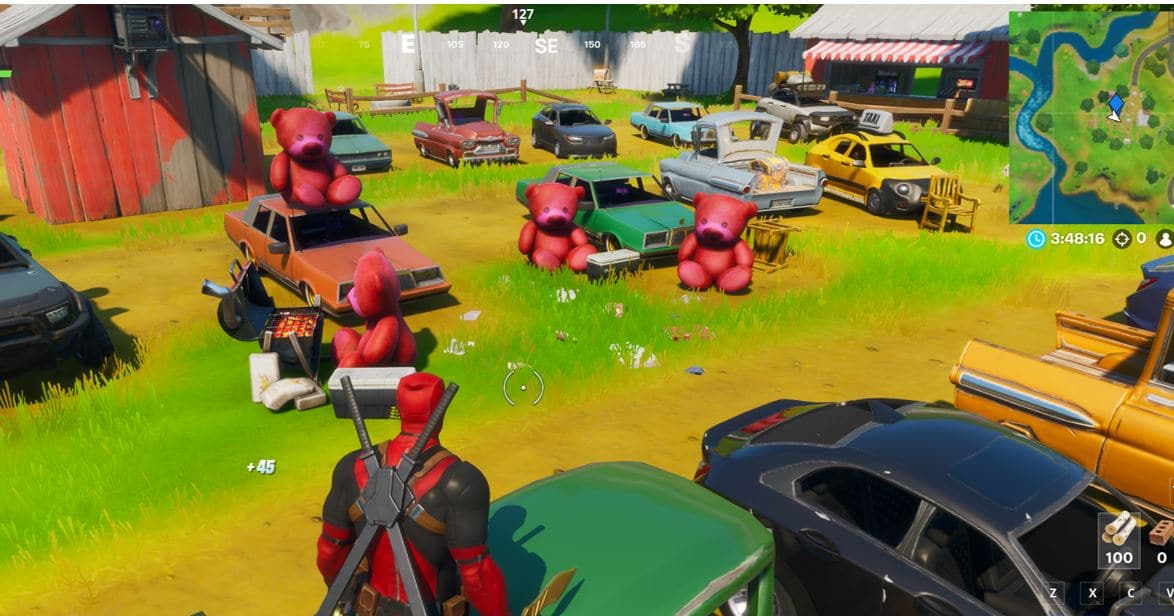 All you need to do to complete this challenge is to get close to the bear to interact with it. It will give you the option to pick up the bear and all you need to do is carry this bear for 100 meters. You should get a notification on the left side of your screen to show that you have completed the challenge.
Upon completion, you will be awarded with 40,000 XP which will help you to progress in this seasons Battle Pass. This challenge is straightforward and quite easy to do if no one is around.