After the V4.5 update today, players noticed a new feature in the settings that allows you to turn on the ability to receive gifts from other players. Although the setting is there, the feature itself isn't live yet, but will be coming in the near future, but no exact date has yet been announced.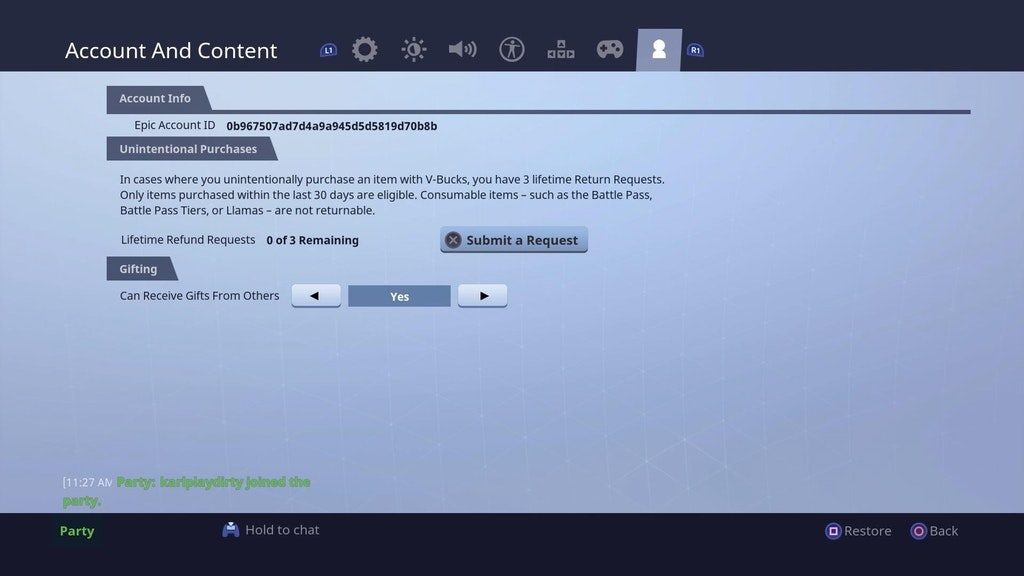 Epic Employee MrPopo said the following:
There is no more information as yet how the gifting feature will work, but we will keep you updated with the latest.