Is the 'go for a swim at Lazy Lake' Fortnite challenge not working or completing for you? Here's how to complete it.
It's been a few days since the Fortnite week 10 challenges were released for players to complete. This season, Epic look to have taken more time into the weekly challenges for the most past with tasks we've not seen before. However, the Fortnite week 10 challenges were pretty basic and easy to complete.
In week 10, players were tasked with quests such as upgrading weapons, dealing melee damage, eliminating IO Guards and more. Although these challenges are simply, The Fortnite week 11 challenges will be far better based on the leaked challenges we've had for the upcoming week.

For week 11, players will be tasked with different Valentine's day challenges including delivering love potions and more. Although this weeks challenges were easy to complete, some players are having difficulty completing the go for a swim at Lazy Lake challenge.
Go for a swim at Lazy Lake Fortnite challenge bug
Players have been attempting to complete the 'go for a swim at Lazy Lake' challenge by trying to swim anywhere where there's water near the popular named location. Most players attempt to swim in the swimming pools that are found within the named location only to find the challenge doesn't complete.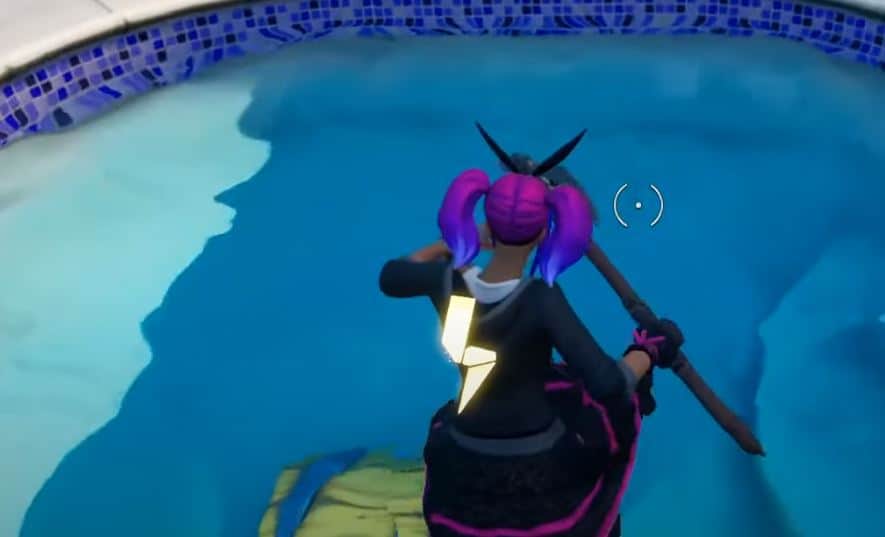 Players have also attempted to swim the the water that's right next to Lazy lake to no avail. Some players have managed to luckily complete this challenge by swimming in the spawn island somehow. However, to complete this challenge the correct way, you need to swim in the water that's between Misty Meadows and Lazy Lake that has two smaller islands in it, or land to the west of Lazy Lake and take a swim.
Be sure to drop on land first and then go for a swim as it seems this is one of the issues that's preventing players from completing the challenge.
Here's the two locations where this challenge should complete for you: