The first set of challenges for chapter 2 season 6 are now available. Here's how to complete the find golden artifacts near The Spire challenge.
Fortnite chapter 2 season 6 is finally here. The season has brought a number of map changes, especially in the middle of the map. We have new locations including Boney Burbs, Colossal Crops, and The Spire, the location where the Zero Crisis finale event concluded.
Although Fortnite challenges release on a Thursday, a new set of challenges always release on the day of a new season. The season 6 week 1 challenges are live, and "The Spire" challenges will be available to complete in two weeks time.
One of the week 1 challenges require players to find golden artifacts near The Spire. Here are all the golden artifacts in Fortnite found near The Spire.
Golden Artifacts Fortnite Locations
The Spire can be found in the middle of the map. The first golden artifact can be found on the north east side of The Spire. You'll find it by some stairs and by a pot. The artifact is a golden Llama head and should be easy to spot. Here's the map location for the first artifact: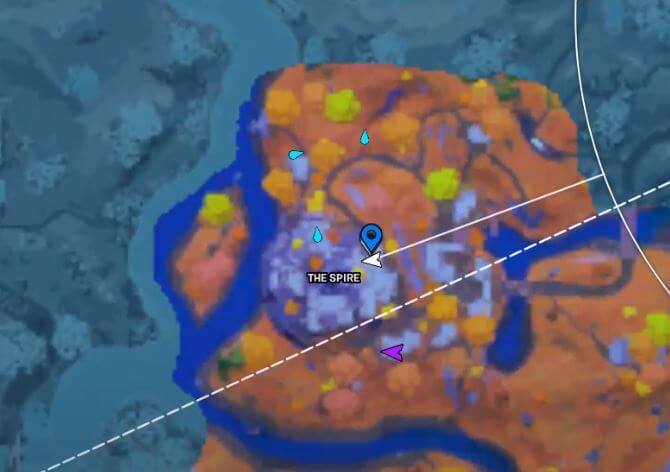 Here's what the artifact looks like in-game: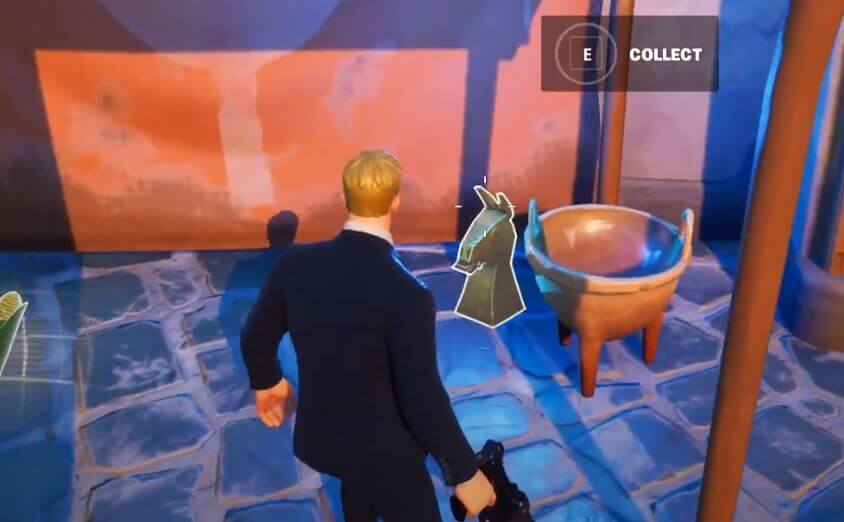 In order to find the second golden artifact, you'll need to bear near the middle of The Spire but on the west side. You'll need to go up one flight of stairs and enter a wooden door which is right next to another set of stairs. In the room, you'll find the artifact in front of a bunch of barrels.
Here's an in-game image of the artifact with the map location on the mini map:
From the above location, head out the door you entered from and head up the stairs on you left. On your left there's another set of stairs which you'll need to go up. Straight ahead is a wooden door you'll need to through. Head straight through to go back outside, go left and up the stairs, then left again.
You'll find another golden llama head on your right as shown below: