Here's the locations of where you can search different golden pipe wrenches in Fortnite.
Today sees the release of the final weekly challenges for Fortnite chapter 2 season 2. However, with Epic Games extended the season by 5 weeks, we'll see some additional challenges as it was mentioned in the blog post announced the extension to the season. We'll likely know more regarding the additional Fortnite challenges when the v12.50 update drops next week.
Dataminers leaked the Fortnite Midas' Mission part 2 challenges ahead of time, and one of the challenges requires players to search 5 different golden pipe wrenches. We've created a locations guide below in order to help you complete the challenges as quickly as possible. If you use our guides and want to support us, be sure to use code FORTNITE-INSIDER in the bottom right corner of the item shop.
Golden Pipe Wrenches Fortnite
In order to complete the search different golden pipe wrenches challenge, you'll need to search five of them. There'll be quite a few golden pipe wrenches located around the Fortnite map, and here's a list of the locations along with a Fortnite map with all the current known locations of the golden pipe wrenches.
Search different golden pipe wrenches Fortnite Locations
North of the rig in the middle of the water near the wooden houses. Wrench found on the metal pipe in the water.
Lockie's Lighthouse – on the white platform near the light.
Steamy Stacks – North side building near the first large cylinder plant. Wrench is on a green pipe outside the building.
Very south side of the map, south west of Misty Meadows past Apres Ski. The pipeman will have a golden pipe wrench in his left hand.
Dirty Docks – Near the car park, past the metal fence door that says "Private Property". head left by the pipes and you'll see the pipe wrench between them.
Here's images of the locations. You can see the location in the mini-map in the image:
Steamy Stacks: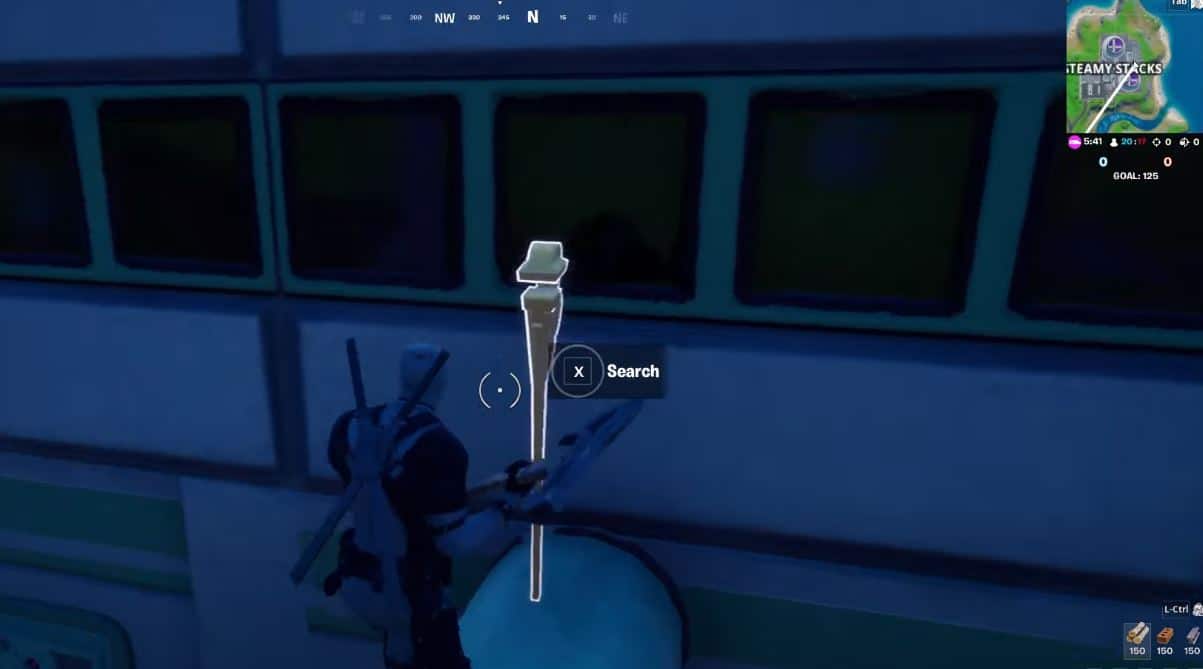 Lockie's Lighthouse: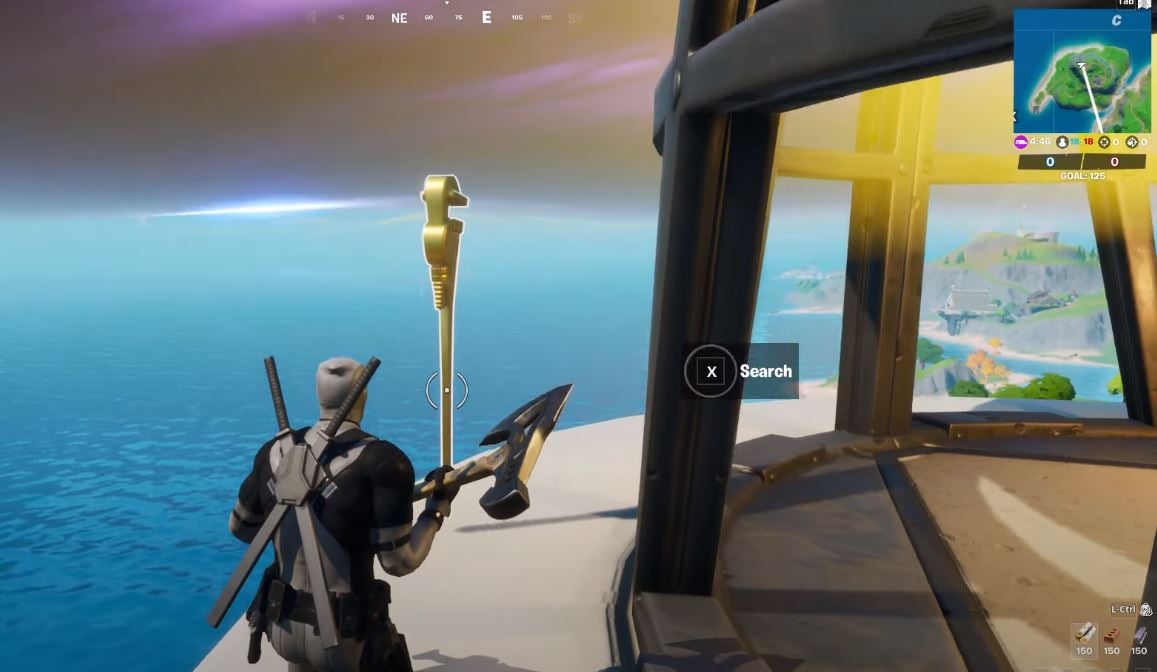 North of The Rig: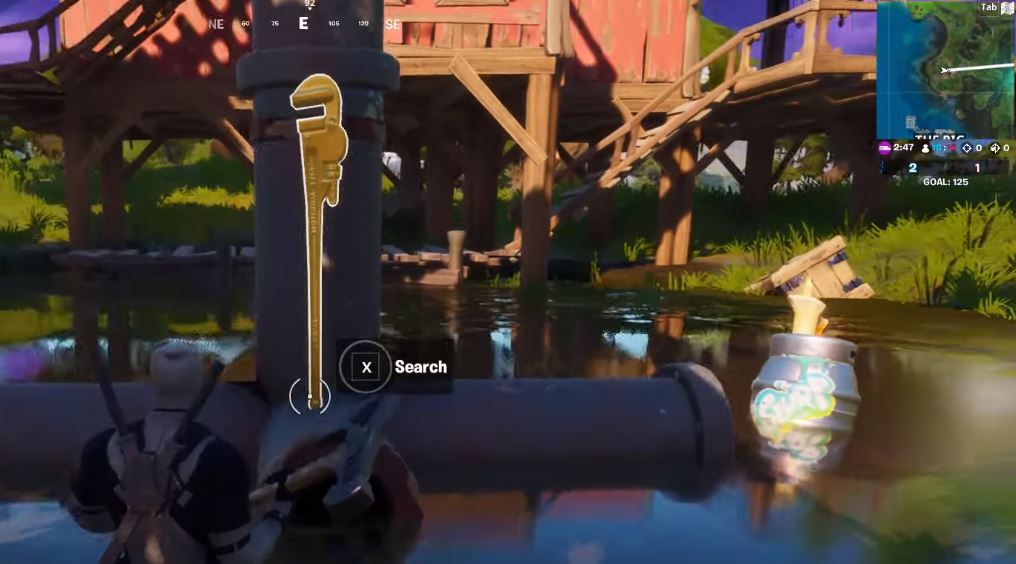 Pipeman (south side of map):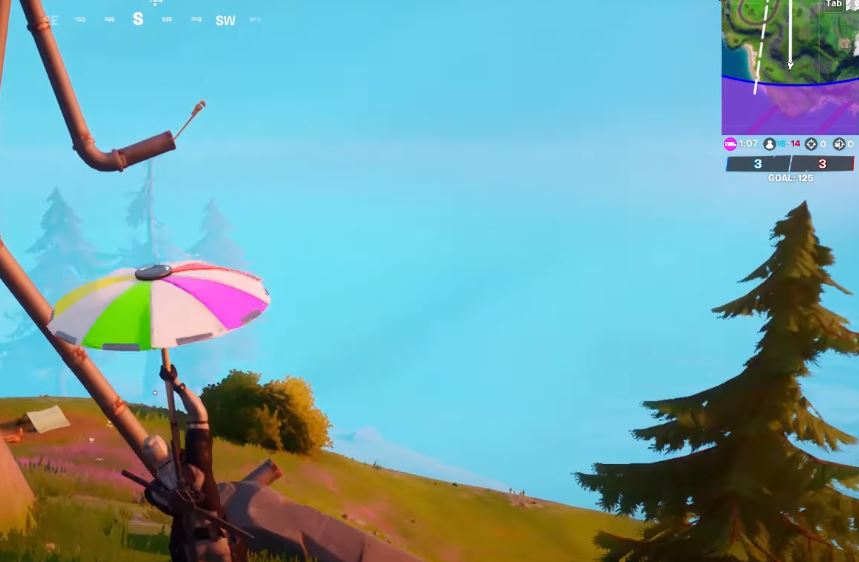 Dirty Docks: