The Fortnite High Stakes Challenges and Rewards are now available.
Epic Games released v8.10 of Fortnite Battle Royale on Tuesday 12th March, which introduced a brand new vehicle, The Baller. Other changes in the v8.10 update include changes to Vending Machines, a nerf to the Heavy Assault Rifle, Clingers max stack changes and more.
Data-miners leaked a bunch of unreleased content including a new weapon, the Flintlock pistol, new cosmetics, and High Stakes challenges are rewards. Seven challenges were leaked, as well as a handful of Getaway / Heist themed cosmetics including Back Blings which can be seen below: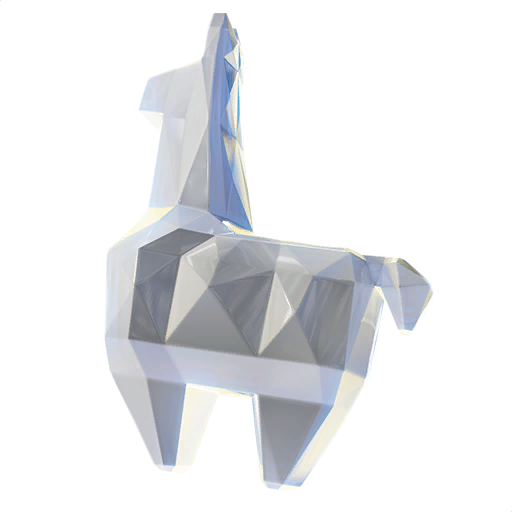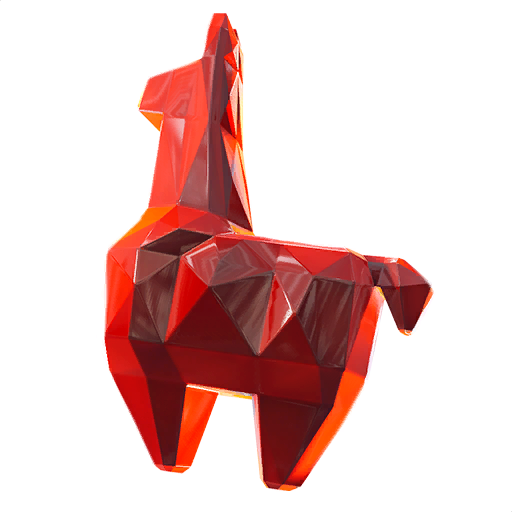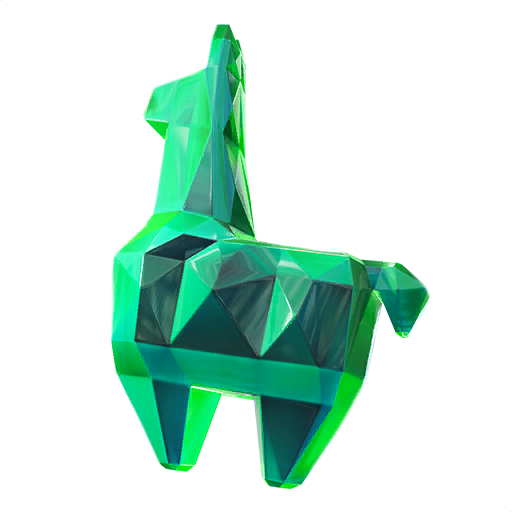 The challenges have now gone live and are available to complete for free. You have five days to complete all the challenges.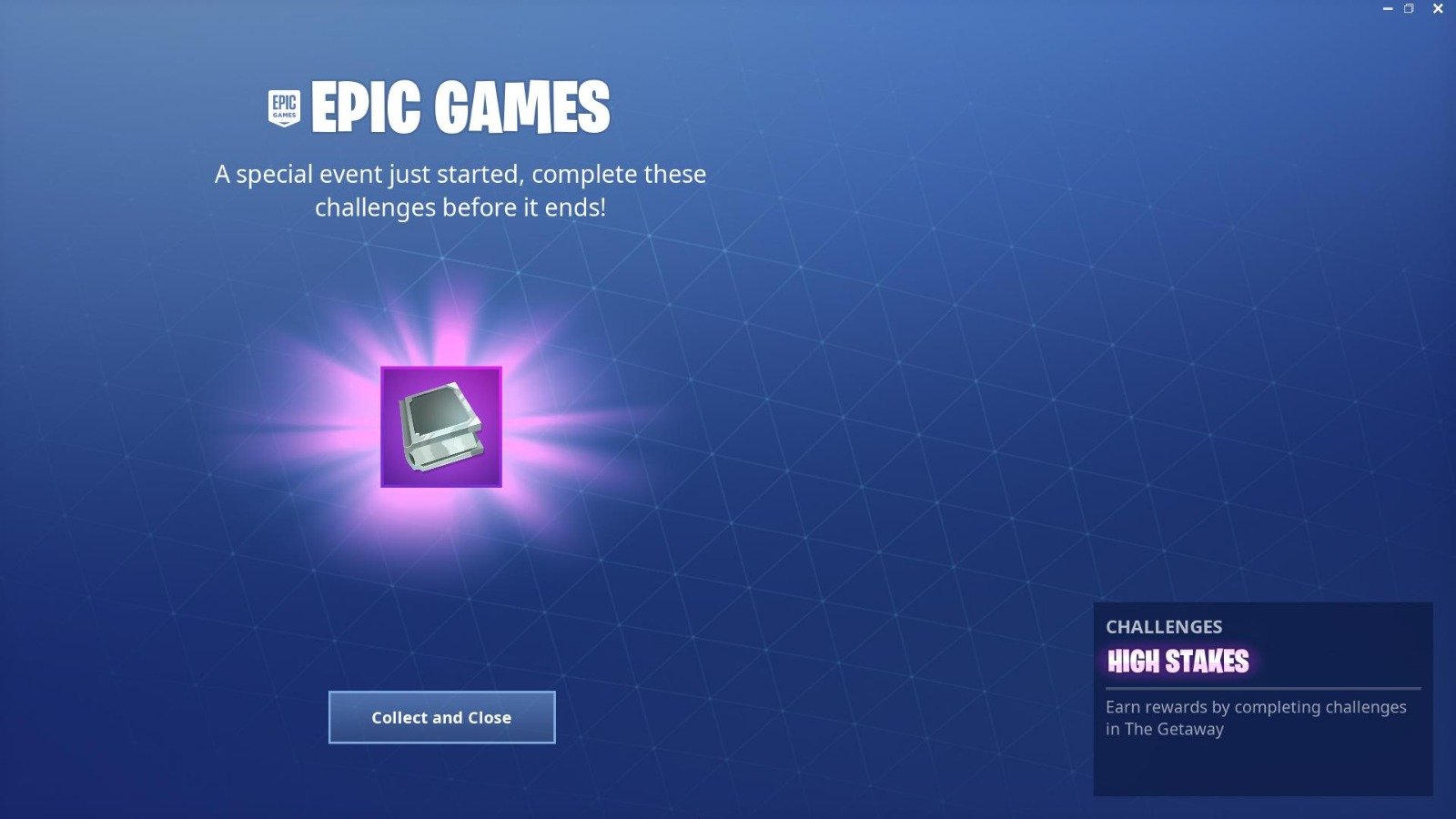 Here are the High Stakes challenges: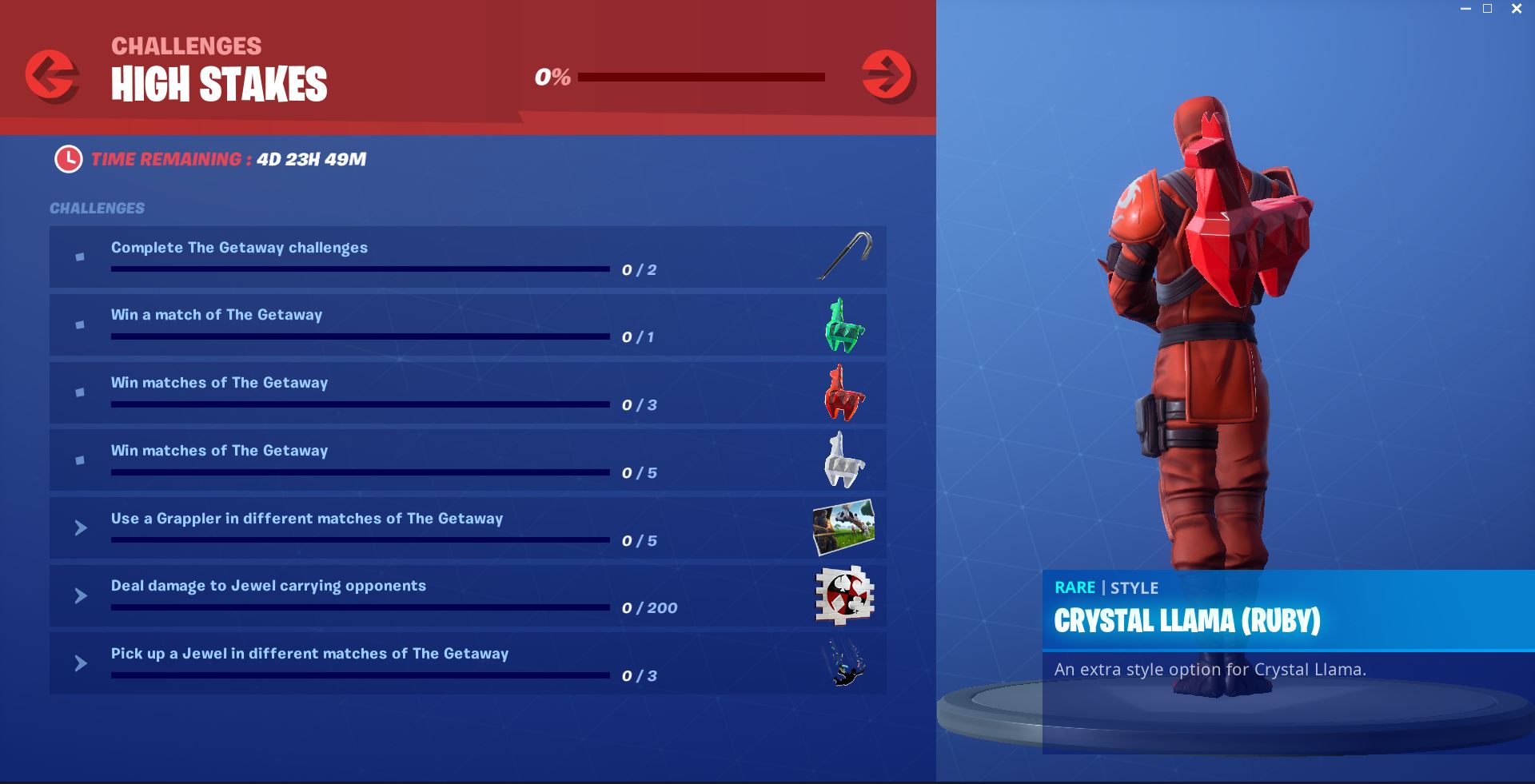 Win a match of the Getaway (1)
Win matches of the Getaway (3)
Win matches of the Getaway (5)
Use a Grappler in different matches of The Getaway (5)
Deal damage to Jewel carrying opponents (200)
Pick up a Jewel in different matches of The Getaway (3)
If you had completed the challenges when they were first available, you would have already unlocked the spray, contrail and the crowbar.
Epic Games have released a video on their social platforms to announce the Getaway LTM is back along with the free rewards:
Suit up and jump in. The Getaway LTM is back with more free rewards! pic.twitter.com/1wuMotSdyX

— Fortnite (@FortniteGame) March 14, 2019