Here's all the Fortnite locations for the holiday trees, Snowmando Outposts, and Nutcracker Statues for the Operation Snowdown challenges.
It's almost been two weeks since Epic Games released the Fortnite Christmas event for this year, Operation Snowdown. In my opinion, Winterfest 2019 was the better Christmas event with players being able to unwrap presents in the Winterfest Cabin and unlock new challenge by searching the Christmas Stockings over the fireplace.
However, the majority of the player base agree that the free skins this year are better than last year. Players can unlock the Snowmando and Frost Squad skins this year by completing nine challenges for Snowmando and twelve for Frost Squad.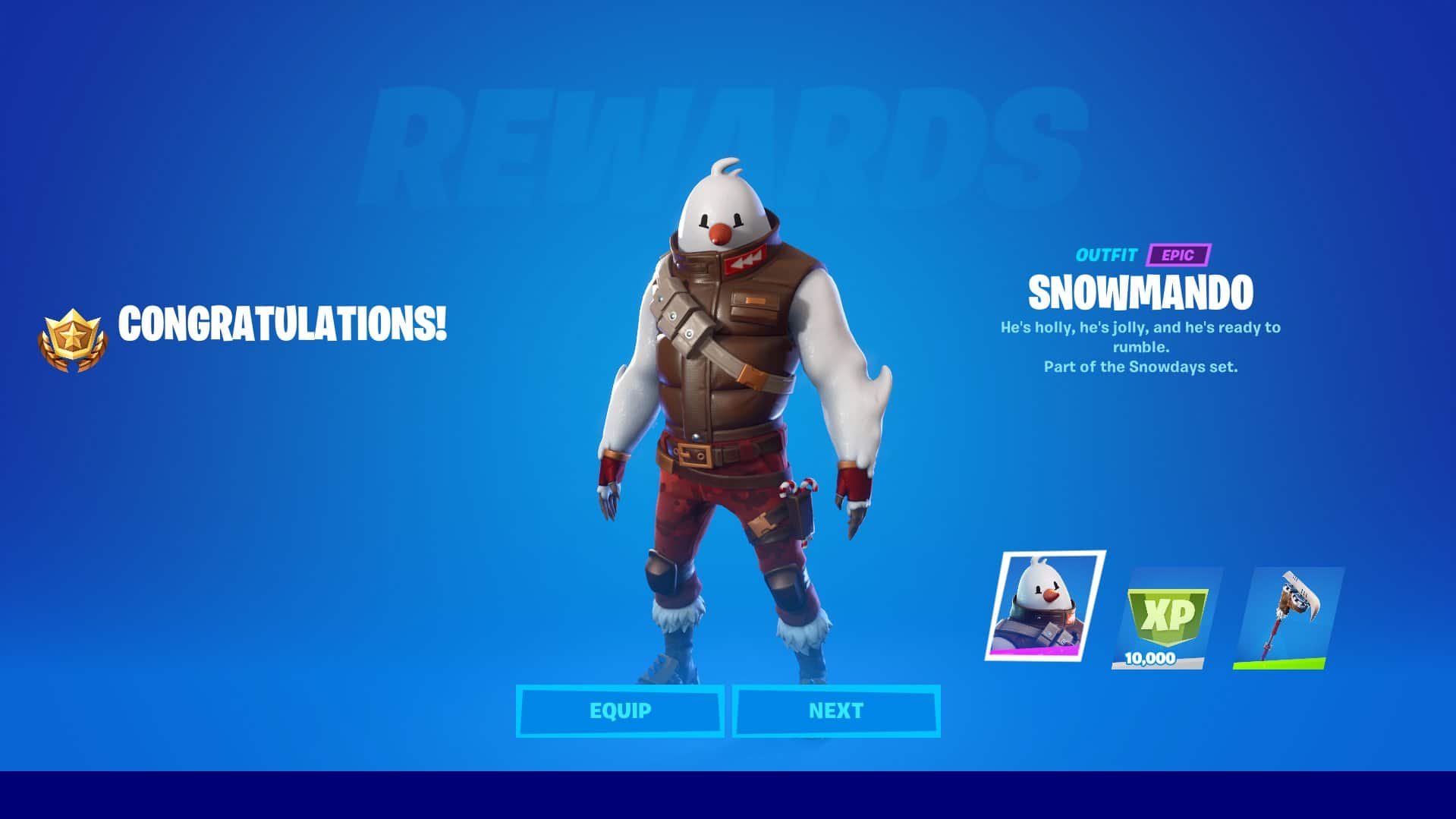 Most of the challenges are straightforward and easily to complete, but a few of them require knowing where objects or locations are placed on the Fortnite map. Below you'll find a guide for the following Operation Snowdown challenges:
Visit different Snowmando Outposts
Dance at different Holiday trees
Destroy Nutcracker Statues
Visit Different Snowmando Outposts Fortnite Locations
There's a total of five Fortnite Snowmando Outposts and each Snowmando outpost has three X-4 Stormwing Plane spawns. If you drop at one Snowmando Fortnite outpost, you can use the plane to fly to the other outposts. Here's all the Snowmando Outposts in Fortnite season 5: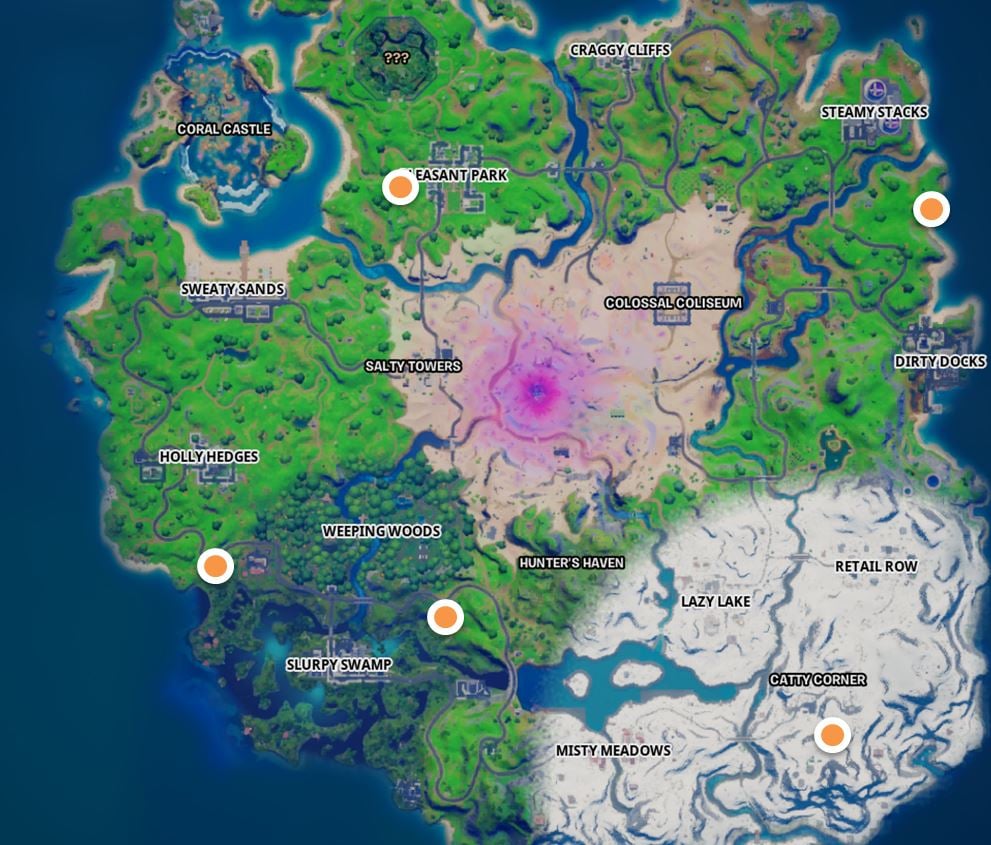 Dance at different Holiday trees (All Fortnite Holiday Trees Locations)
There's a total of six different Fortnite holiday trees in Fortnite season 5. You'll need to dance at five different holiday trees in order to complete the challenge. Here's a map of all six Fortnite Christmas holiday trees thanks to Games Radar.
Destroy Nutcracker Statues All Fortnite Locations
There's more than fifteen Nutcracker Statues around the Fortnite season 5 map. You'll usually find a couple in one location. Fortnite Nutcracker Statues can be found in Retail Row, Holly Hedges, Pleasant Park, Salty Towers, Sweaty Sands, Lazy Lake, and most of the Snowmando outposts.
However, your best bet is to land at Retail Row as one of the stores has three different Nutcracker Statues to destroy. You could also land at the Snowmando Outpost south of Catty Corner, destroy the three Nutcracker Statues that are there, and then fly to Retail Row to complete the challenge in one match.
Here's all the Nutcracker Statue Fortnite Locations on the map: