Here is where to collect metal from a Robot Factory for the final stage of the Fortnite Week 10 staged challenge.
There is one challenge for Week 10 in Fortnite that is a staged challenge. The first stage of the challenge is to "Collect Wood from a Pirate Ship or Viking Ship" and the second stage is to "Collect Stone from a Fork Knife or Umbrella". We have created a guide on how to complete these stages, which you can see by clicking the relevant challenges.
This article will show you how to complete the final stage of this challenge.
Collect Metal from a Robot Factory
The third and final stage for this weeks challenge it to "Collect Metal from a Robot Factory". Over the past couple of weeks, we have seen a Robot being built at the Pressure Plant and although the purpose of the Robot has not been confirmed by Epic, it is thought that it will be fighting the Monster.
Every two days, a new piece is added to the Robot and at the time of writing, the Robot has just got its left bicep added, as can be seen below: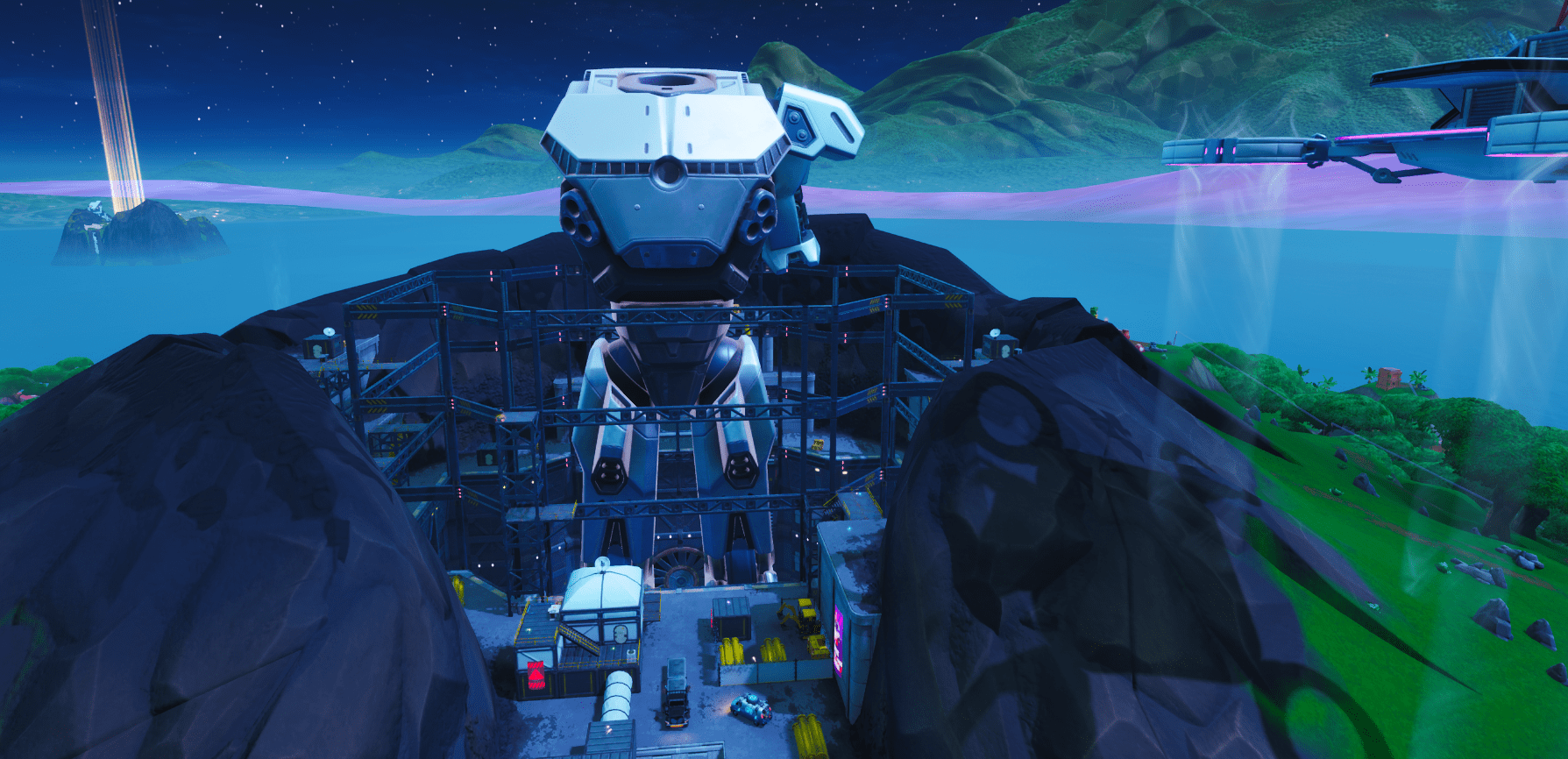 The final part of the staged challenge is to collect metal from this location, and there is plenty of metal to be found around the Robot. Remember that the Robot itself cannot be broken but there are a lot vehicles and other objects you can break around the Robot to complete the challenge.
You will only need to collect 100 metal to complete the challenge and if you are unsure of where the Robot is located, we have marked it on the map below: