Here is how and where to complete a lap at the Motorboat Mayhem Week 4 Fortnite Challenge.
The week 4 Fortnite Challenges are now available to complete and the challenges for this season awards players with 35,000 XP upon completion. There are also Punch Cards this season to complete and every punch on the card grants players 14,000 XP so getting enough XP to level in this Seasons Battle Pass should be quite easy to do.
One of the challenges to complete for week 4 is to complete a lap at Motorboat Mayhem and this article will show you how and where you will need to go to complete it.
Fortnite Guide: Complete a Lap at Motorboat Mayhem
The challenge is to complete a lap at Motorboat Mayhem and in order to do this, you will need to know where Motorboat Mayhem is as it is not a named location on the map and is a landmark.
Motorboat Mayhem Fortnite Map Location
Motorboat Mayhem can be found north of Misty Meadows and southwest of Lazy Lake and you can see the exact location of this landmark marked on the map below: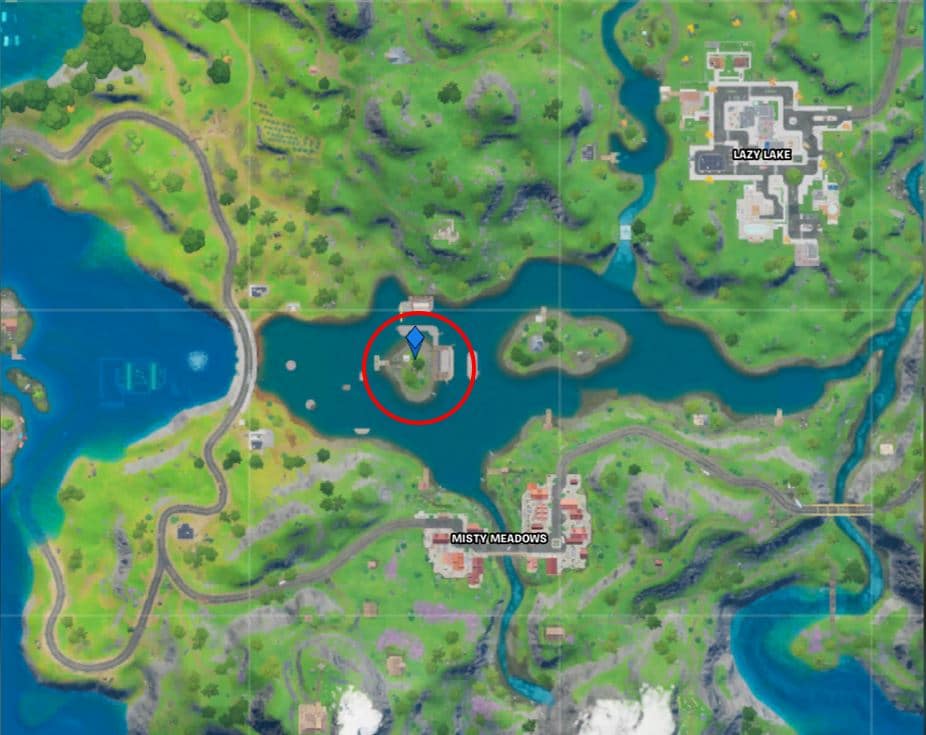 As the name tells you, you will be able to find a few Motorboats in this location and to complete the challenge, you will simply need to complete a lap around the island. You will need to start at the lights, which is located just north of the island as can be seen in the mini-map in the top right corner.
Once the lights have turned green, there will be hoops to lead you around the lap. Once completed, you will get the notification on the left side of your screen and you will also be awarded with 35,000 XP.
As with most challenges, it may be best to complete it in the Team Rumble mode and there could be players waiting to kill you whilst completing the challenge. Good luck!