Here is where you can find Spire Guardians in Fortnite and how to defeat them.
New challenges are released every week in Fortnite Battle Royale and we are now in the last week of Chapter 2, Season 6 (Week 12). There are a total of seven Epic Challenges and one Legendary Challenge, made up of five stages, to complete each week. Be sure to complete all the challenges that have been released so far in Fortnite as the rewards form the Battle Pass will not be available next season and completing challenges is the easiest and quickest way to earn more XP.
One of the challenges you need to complete for this week is to defeat a Spire Guardian. We will show you how and where to defeat these guardians in order for you to be able to complete this challenge as quick as possible.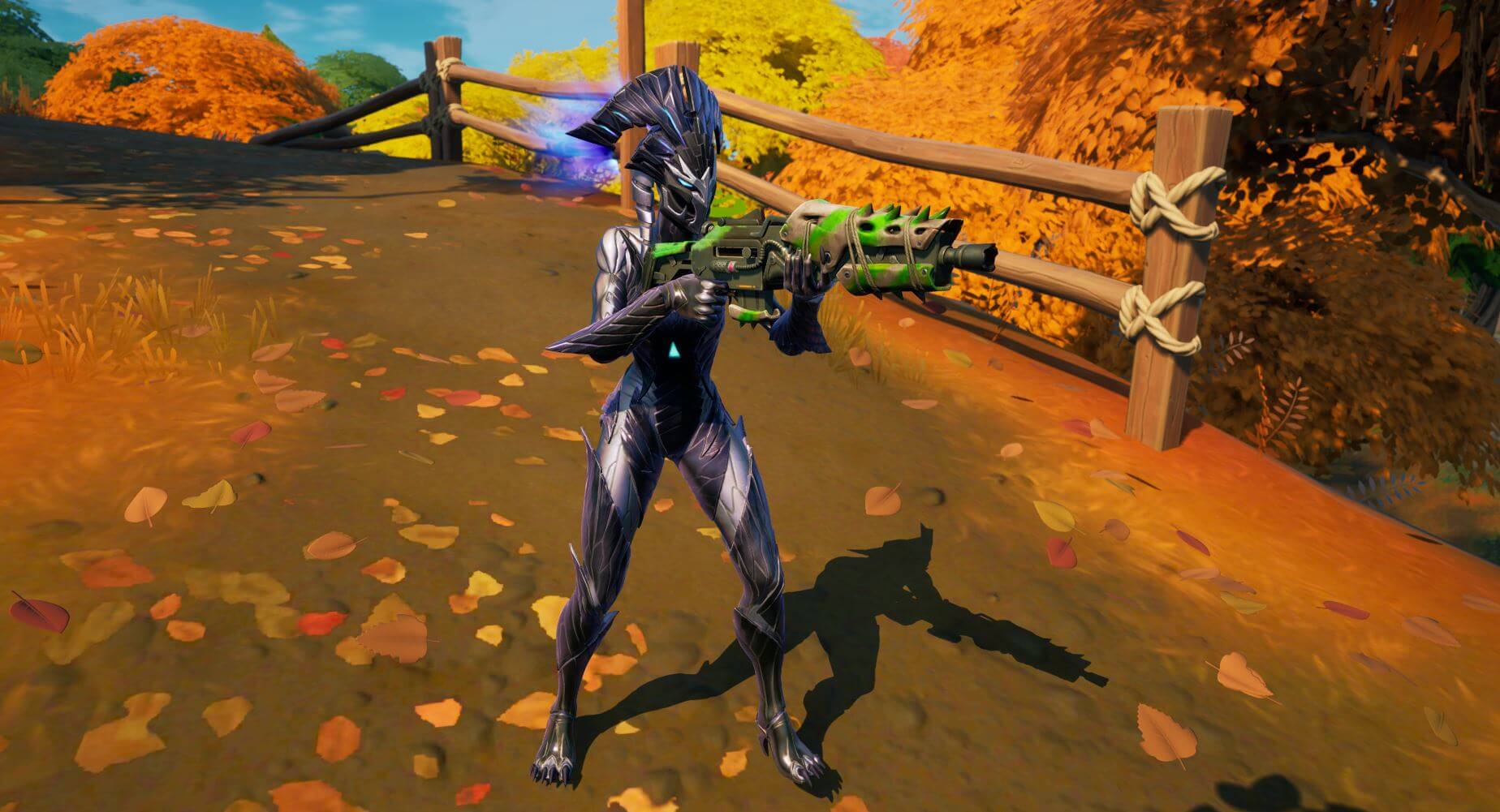 Fortnite Spire Guardian Map Location
The Spire is a named location in the middle of the map and you will notice that this location is orange and has six different spikes which is also orange. At the end of each of these six spikes, you will find a spire, each of which has it's own landmark, the names of which you can see below:
Guardian of the Sea
Guardian of the Fields
Guardian of the Mountain
Guardian of the Lake
Guardian of the Woods
Guardian of the Bay
You will find a Spire Guardian at each of these spires and we have marked the exact location of each spire below: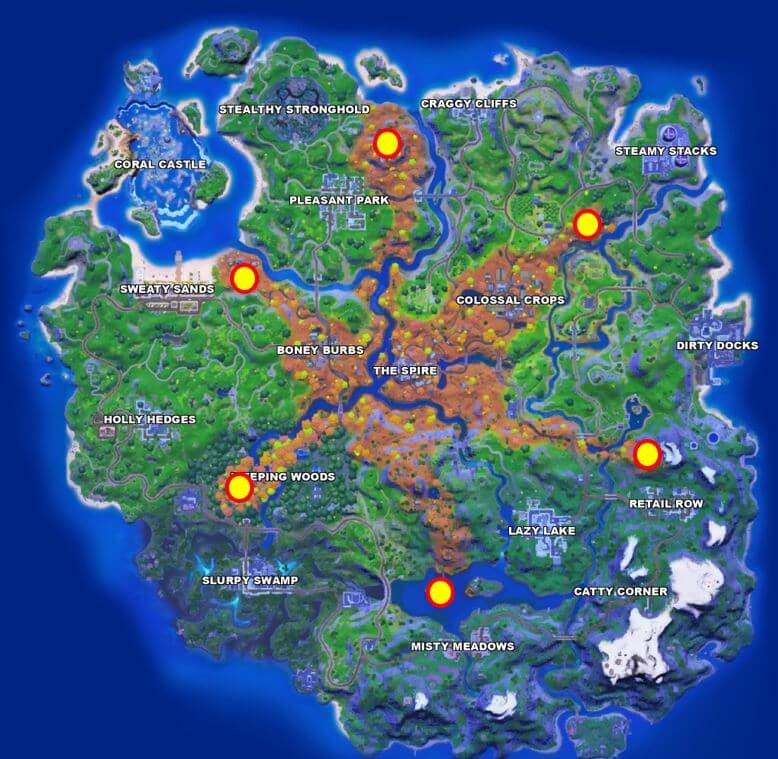 How to defeat a Spire Guardian
The Spire Guardians can normally be found patrolling the base of the spires, but be careful as they have a lot of health and shield and they can also teleport to avoid shots. The best way to defeat a Spire Guardian is by having the high ground, preferably on the top of the spire as you will be able to avoid shots easier and can easily see where they have teleported to.