Here's a quick guide on how to complete the "Travel while having icy feet" in Fortnite.
We're onto day four of the Fortnite Winterfest 2021 Christmas event. Players have been logging in daily to open their gift from Cozy Lodge which includes cosmetics such as skins, wraps, gliders and emotes.
New presents can be opened daily at 9 AM ET (2 PM GMT) but Epic Games tweeted on the official Fortnite Status Twitter account that they've changed the time you can open a gift. The servers have been going down at the time when the new gift is available due to the sheer amount of players logging in.
Players can now expect to receive their daily Christmas gift at 12 PM ET (5 PM GMT). This will be the case for all gifts moving forward and here's the official tweet on the status Twitter account as confirmation: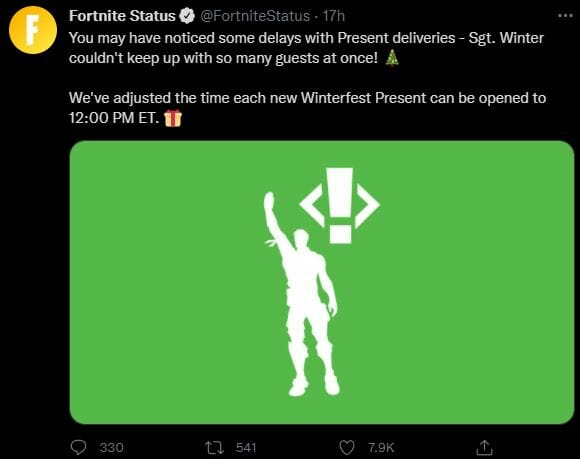 Although the time for a new gift has changed, the time for a new Winterfest challenge hasn't changed. Today's new challenge requires players to travel 200 metres while having icy feet. Here's how and where to complete the challenge as quickly as possible.
How to get Icy Feet
In order to get icy feet in Fortnite, players will need to find a chiller grande. These grenades were added back for Winterfest 2021. Once you find one, all you need to do it throw it at the floor next to you in order to get icy feet.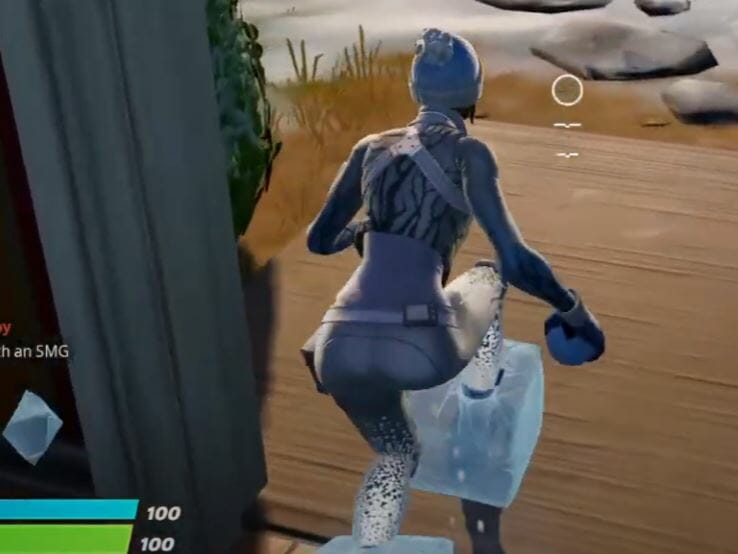 How to travel 200 metres while having Icy Feet in Fortnite
In order to travel 200 metres while having icy feet in one go in Fortnite, you need to find a big enough hill on the map. The icy feet effect from Chiller Grenades only last seven seconds, so you can't complete this challenge just by having icy feet and travelling on a flat surface.
However, Chiller Grenades are found in stacks of three and we're not sure if you need to travel 200 metres in one go or multiple times whilst having icy feet. If it's the latter, you can easily complete this challenge.
Where to find Chiller Grenades
Chiller Grenades can be found as floor loot or in chests. To try to find them quicker, drop at a location that spawns a lot of chests.