A new feature was added to Fortnite Battle Royale in Chapter 2 where you can now upgrade weapons at different locations. Here are where you can find the Weapon Upgrade Benches and how it works.
There are many new features that have been added to Fortnite Battle Royale at the start of Chapter 2, with one of the main ones being the ability to upgrade weapons in exchange for some materials.
You can only upgrade weapons at Weapon Upgrade Benches and these can be found in different areas around the map. One of the challenges/objectives for the Forged in Slurp Mission is to upgrade a weapon and this article will show you the Weapon Upgrade Bench locations to help you complete this challenge.
Fortnite Weapon Upgrade Bench Locations
Remember, you will need materials and have a weapon to upgrade before you travel to these locations in order to actually complete the challenge. As always, it would be easier to complete this challenge in the Team Rumble mode.
Here is a map of all the Weapon Upgrade Benches: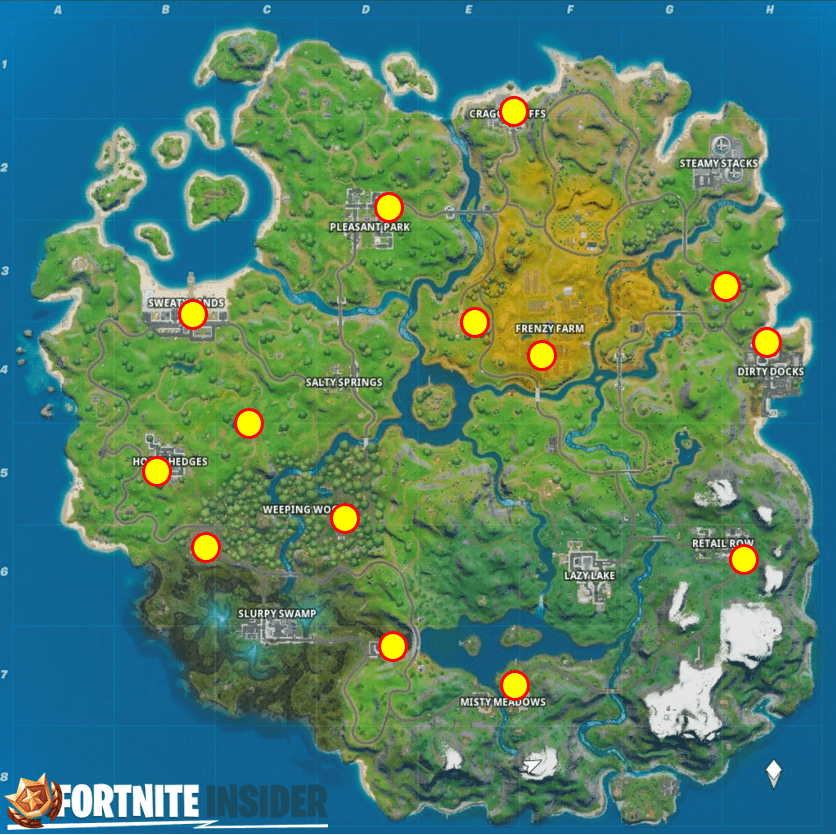 There are many different benches you can actually find around the map and so this challenge shouldn't take long to complete, as long as you have a weapon to upgrade and enough material.
Here is what the bench looks like in-game:
You will only need to upgrade one weapon in order to complete this challenge.