Here's the best way for players to complete the gas up a vehicle at Catty Corner Fortnite challenge.
It's Thursday which means we get a brand new set of challenges. This is the week 9 season 3 challenges, and next weeks challenges will be the final challenges for the season. As always, we have seven different challenges to complete this week.
One of the challenges requires players to gas up a vehicle at Catty Corner. Epic added cars into Fortnite last week in the v13.40 patch update along with the ability to gas them up at gas stations of finding the cans of fuel from floor loot and chests.
This challenge may seem easy, but you might run into a few difficulties completing this challenge. We've outlined the best and fastest way to complete this challenge without any issues.
Gas up a Vehicle at Catty Corner
You'll know where Catty Corner is on the Fortnite map because it's a named location. If you drop down at Catty Corner at the beginning of the match, you'll also know where to find the gas station that you'll need to gas up a vehicle.
Gas stations always have a vehicle around, so you don't need to worry about finding a vehicle. You can also find a vehicle at a different location if there's too many player at Catty Corner at the start of the match.
If you don't land at Catty Corner much, you won't know that there's a bunch of henchmen at the Catty Corner gas station. If you try fueling your car there, you'll likely get eliminated, or at least have difficulty fueling up in piece.
What you'll want to do is land at the location marked below: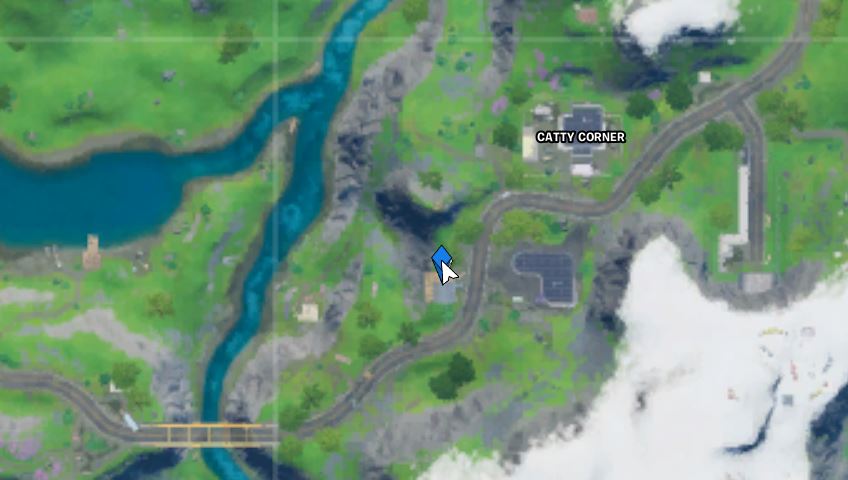 At the blue marker in the image above, you'll find a phone booth. Enter the phone booth so you turn into a henchman. This way, you won't get shot by them at the station and you can quickly complete this challenge.
You then simply need to walk to a gas pump, pick it up, and hold down your shoot button at the vehicle in order to gas it up.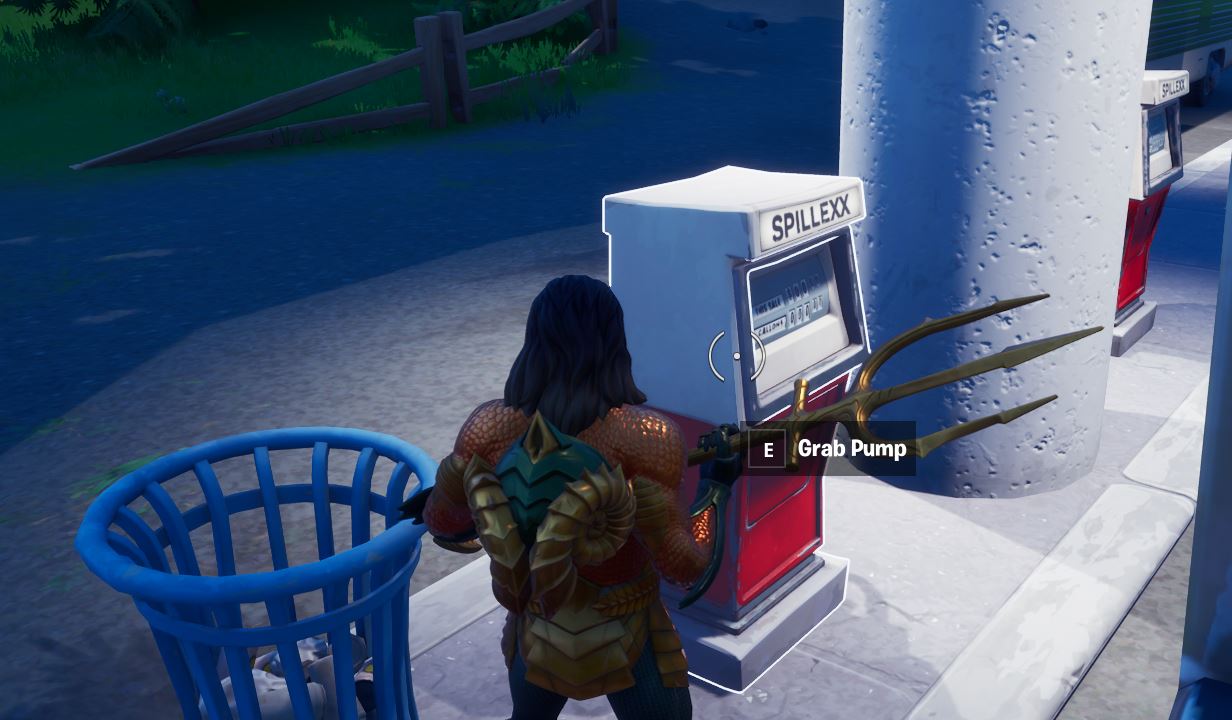 You only need to fuel up the car by 1% in order to complete this challenge and you'll only need to do it once.
You'll always find a car at the gas station, so you won't need to worry about finding one unless an opponent takes it before you get there.