Here's where and how to don the disguise and strike the three resonant crystals at the spire.
We have the first major update on Fortnite chapter 2 season 6. Today's v16.10 update introduced Raptor Dinosaurs to the map along with weapon balance adjustments, the Fortnite Spring Breakout event and other new content.
The Spire challenges are also now in-game and available to complete as of today's update. One of the challenges require players to don the disguise and strike the three resonant crystals at the Spire. Here's how you can complete the challenge.
Don the Disguise Location in Fortnite
In order to start the challenge, you'll first need to find the disguise in order to don it. Here's the location of where you'll find the disguise:
Strike the Three Resonant Crystals Fortnite
Once you've found the disguise, you can complete the second part of the challenge which requires you to strike three resonant crystals. These are purple crystals that are found around the Spire and are located quite close together.
One of the three resonant crystals can be found on the map location marked below:
The above crystal is located on the floor by a rock wall as shown below: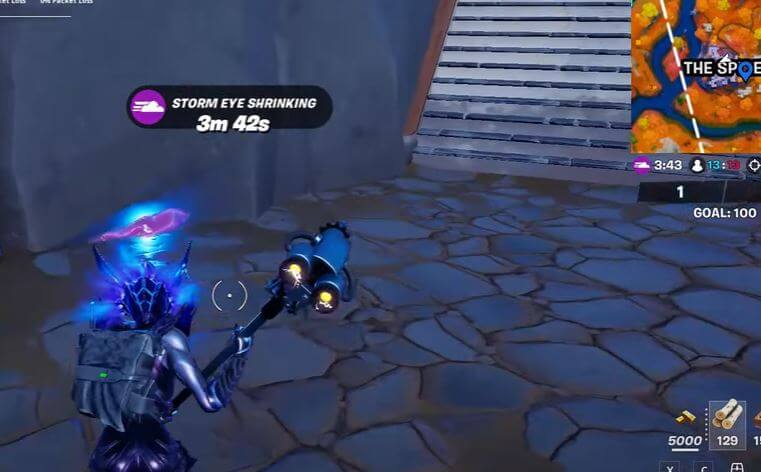 Simply pickaxe the crystal to complete the first part of the second stage. You might need to pickaxe the resonant crystal a few times in order for it to register.
From the above location, go up the stairs you can see in the image and go left past the tree. On the left you'll see another crystal embedded into the rock wall. Here's the map location: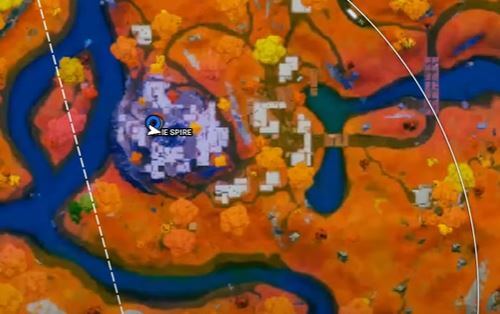 Head up the stairs to the right of the crystal location above and take your first left. You'll find the final crystal in the wall as shown below: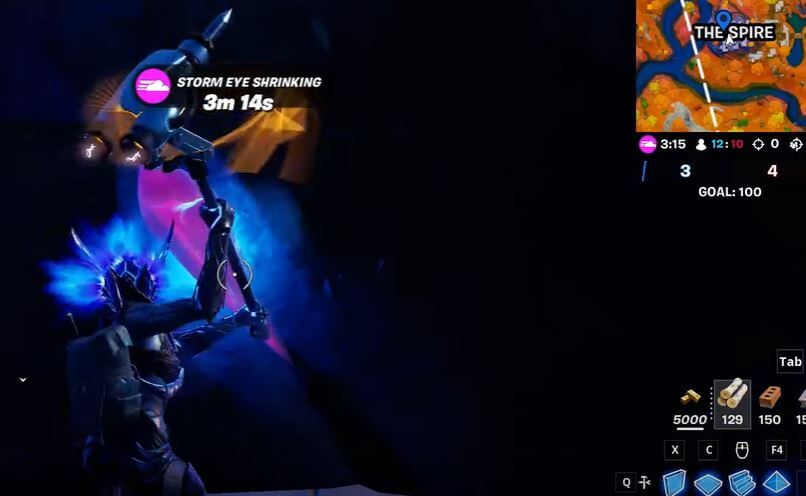 Here's the map location for the above crystal: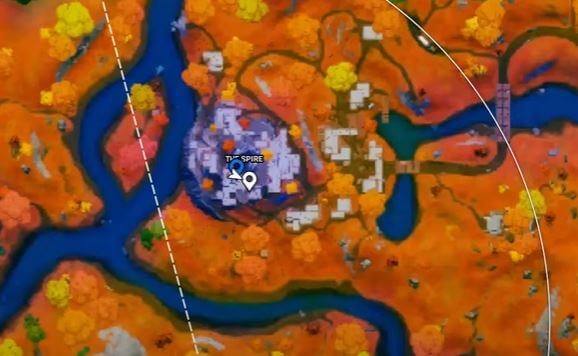 If you get eliminated whilst trying to complete this challenge, you'll need to drop back at The Spire and get the disguise again.