Here is how to complete the Fortnite "hit 5 consecutive weak points while harvesting materials" Challenge quickly and easily.
New challenges are released every week in Fortnite Battle Royale and for this season, there are 10 challenges that are available to complete. The challenges for this season are based on the Battle Pass Agents and there are two weeks of challenges released for each Agent.
For Week 8, the second part of Skye's Adventure Challenges have been released. One of the these set of challenges requires you to hit 5 consecutive weak points while harvesting materials. This article will show you how to do this easily.
Fortnite Guide: How to hit 5 consecutive weak points while harvesting materials
There is a way in which you can hit the weak points easily in order to complete this challenge, which can be seen below.
First you need to know where the weak points are. Once you have hit an object once, you will be able to see the weak spot, which will be shown as a red small circle in the middle, two circles surrounding it and four small arrows outside Here is what it looks like in-game: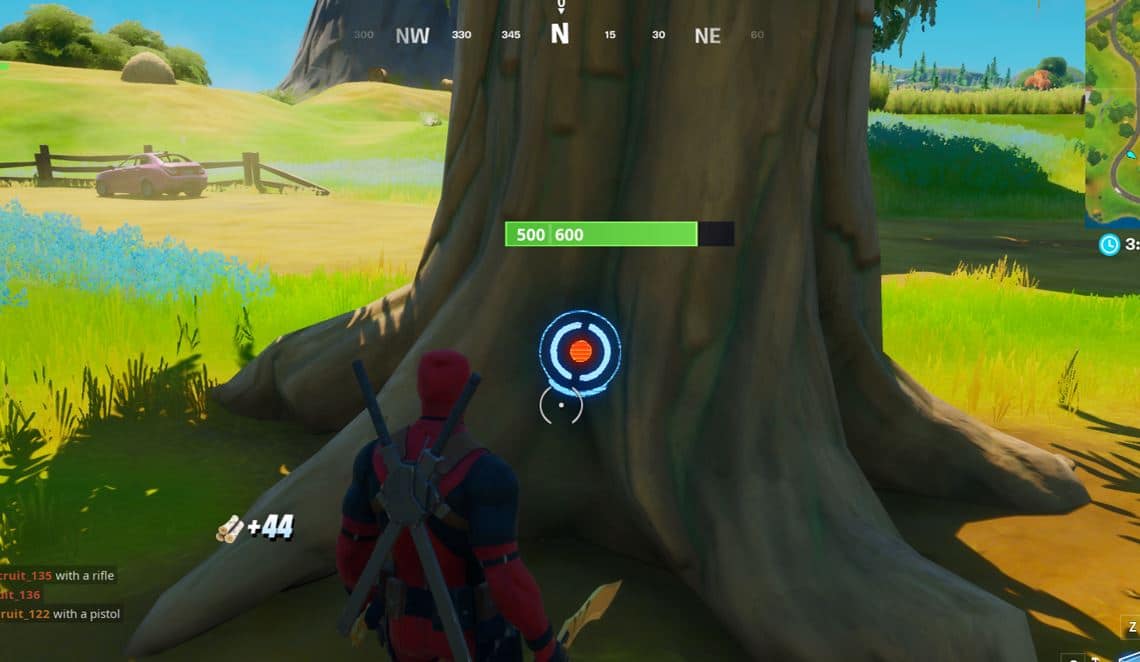 You will need to hit the weak spot 5 times to complete part of the challenge, but the weak spot will move every time you hit it. You can hit the weak spot and wait for the next spot to appear and then move your cursor to hit the new spot as they can move quite a bit, depending on how far you are from the object.
A good tip on how to complete this challenge is to stand close to the object as the weak spot will not move around as much and you can keep swinging your Pickaxe/Harvesting Tool and just move it slightly when needed to hit the weak spot.
You will need to do this three times in order to complete the challenge and as soon as you have completed the challenge, you will be awarded with 40,000XP.