Here is a guide on how to complete the Fortnite challenge of collecting metal at Hydro 16 or Compact Cars as quick as possible.
As the Fortnite Chapter 2: Season 2 has been extended to June 4th, there are new challenges that are being released for players to complete in the meantime. These challenges will award you with plenty of XP to help you to get the gold variants of the Battle Pass Skins.
The challenges that are being released are called Location Domination and there are a total of ten challenges to complete, although there are three stages of each. One of the challenges if to collect metal at Hydro 16 or Compact Cars and this article will show you where these landmarks are and where to go to complete this challenge quickly.
Fortnite: Collect metal at Hydro 16 or Compact Cars
To complete this challenge you will need to know where these two landmarks are located as they are not named locations on the map. Here is where you can find these locations.
Hydro 16 Fortnite Map Location
Hydro 16 is the bridge and the building  that can be found east of Slurpy Swamp, northwest of Misty Meadows and has been marked on the map below. Here you will find many cars that you can break for metal to complete this challenge.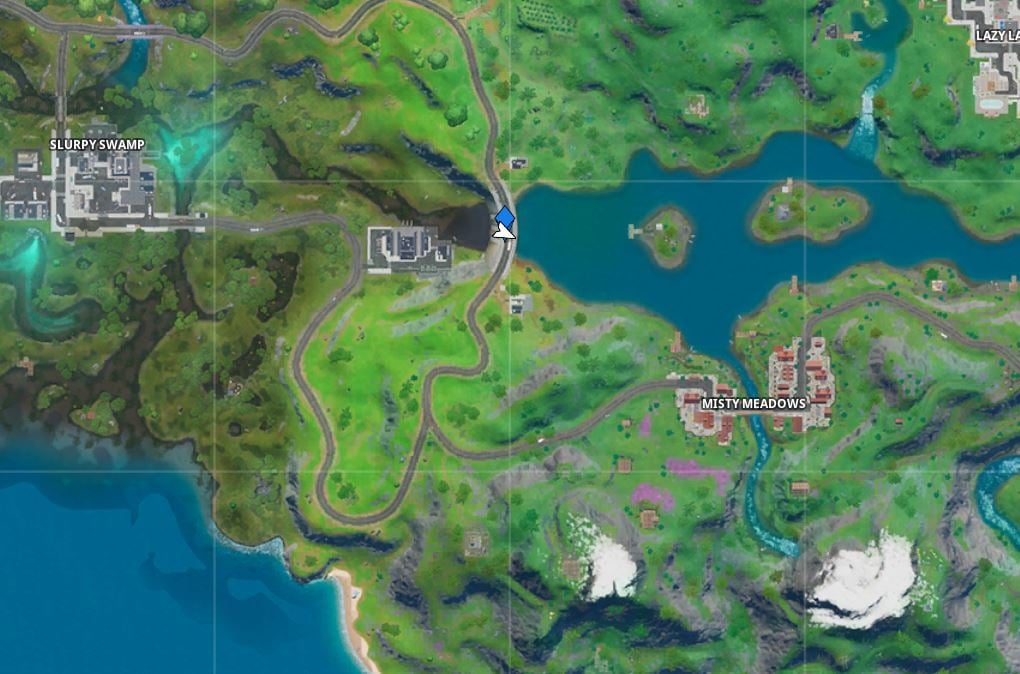 Compact Cars Fortnite Map Location
Compact Cars can be found east of Frenzy Farm and west of Dirty Docks. We have marked the exact location on the map below: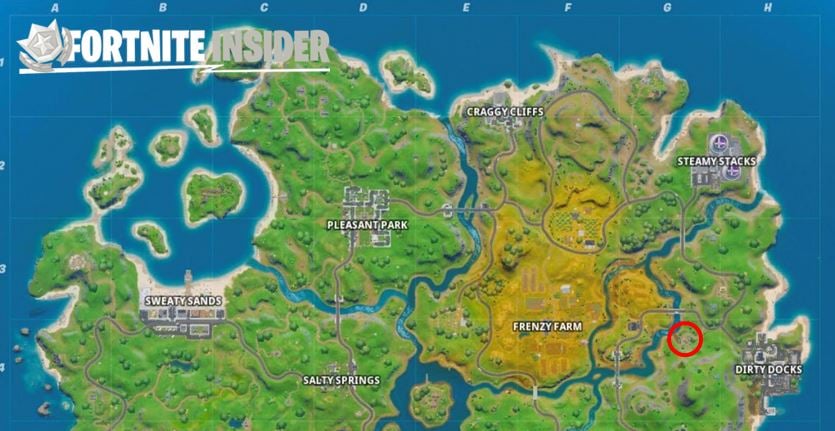 Both of these locations have plenty of metal you can farm, but we would recommend that you go to Compact Cars as they are closer together and will help you to complete the challenge faster.
Once you have completed the challenge, you will be awarded with 55,000 XP which will level you up in this seasons Battle Pass.