The Fortnite Inferno's Challenge pack is now available worldwide. Here's the price and what's included.
The Inferno's challenge pack is finally available worldwide after intially being leaked in the v8.30 update. The pack was available in Asia a few days ago, only releasing worldwide today on April 30th. Here's the price and what's included in the pack.
Inferno's Challenge Pack Price
The Inferno's challenge pack is the same price as the Fallen Love Ranger challenge pack, and you can see the price in multiple currencies below.
£15.99 (GBP)
$19.99 (USD)
$29.95 (AUD)
$31.95 (NZD)
€19.99 (EUR)
What's included
The Inferno's challenge pack includes the Inferno outfit/skin and a wrap and pickaxe which are unlocked by completing the challenges. 1,000 V-Bucks are also available for players who complete the challenges.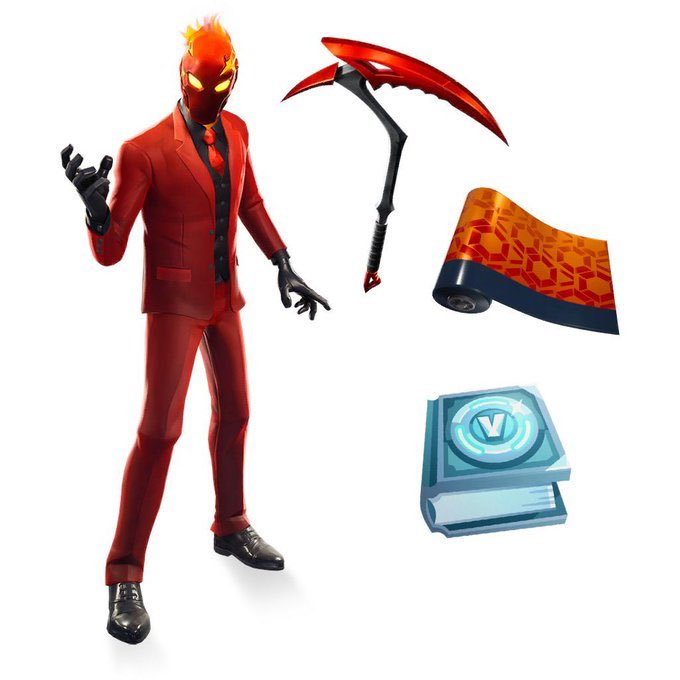 Inferno challenges
There are a total of six Inferno challenges, the first four providing players will V-Bucks, and the last two unlocking the pickaxe and wrap. All of the challenges are the same, players need to complete daily challenges, the only difference for each challenge being the amount of daily challenges they need to complete.
According to some players, the pack will only be available to purchase until May 12th, so be sure to purchase it as soon as possible.